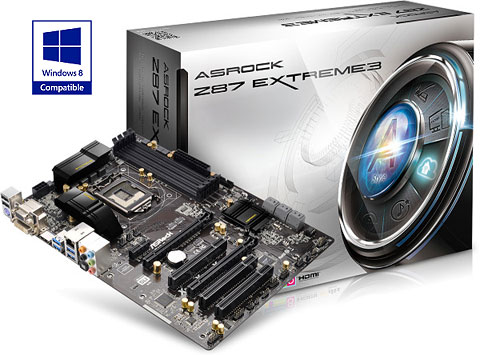 ASRock Z87 Extreme3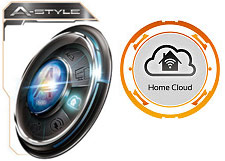 Home Cloud - Remote Desktop Anytime, Anywhere
This motherboard supports remote wake with the onboard Intel® LAN, so you can connect with your PC from anywhere in the world. You will be able to power your PC on or turn it off, monitor and take control of it remotely with another smartphone, tablet or computer.
Note: Intel® Remote Wake is supported on Windows 8 or Windows 8 64-bit OS.

---
Imagine yourself as a desperado riding into the sunset, an outcast of the society exiled from your country, or simply at the grocery store two blocks away from home. You miss your personal computer so much and you'll need Home Cloud for the following real world scenarios:
Mail
Keep your stored mail near at hand whenever you need it.
---
Multimedia
Stream your stash of vids, music and pics.
---
Documents
Access or send files remotely anywhere.
---
TV
Watch your favorite local TV programs by connecting to your PC.
---
Monitor
Keep an eye on your pets or children when you are away from home.
---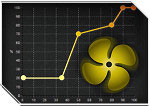 Fan-Tastic Tuning
Configure different fan speeds for respective temperatures using the graph. The fans will automatically shift to the next speed level when the assigned temperature is met.
---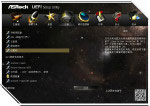 Easy Driver Installer
For users that don't have an optical disk drive to install the drivers from our support CD, Easy Driver Installer is a handy tool in the UEFI that installs the LAN driver to your system via an USB storage device, then downloads and installs the other required drivers automatically.
---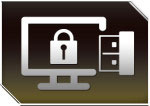 USB Key
In a world where time is money, why waste precious time everyday typing usernames to log in to Windows? Why should we even bother memorizing those foot long passwords? Just plug in the USB Key and let your computer log in to windows automatically!
---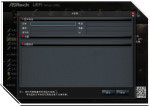 UEFI Tech Service
Contact ASRock Tech Service by sending a support request from the UEFI setup utility if you are having trouble with your PC.
---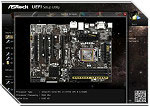 UEFI System Browser
UEFI system browser is a useful tool included in graphical UEFI. It can detect the devices and configurations that users are currently using in their PC. With the UEFI system browser, you can easily examine the current system configuration in UEFI setup.
---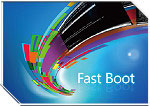 Fast Boot
With ASRock's exclusive Fast Boot technology, it takes less than 1.5 seconds* to logon to Windows® 8 from a cold boot. No more waiting! The speedy boot will completely change your user experience and behavior.

*The boot time may vary with a different configuration.
---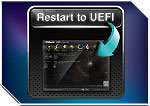 Restart to UEFI
ASRock "Restart to UEFI" technology is designed for those requiring frequent UEFI access. It allows users to easily enter the UEFI SETUP automatically when turning on the PC next time.
---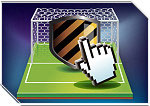 OMG
ASRock Online Management Guard (OMG) technology allows you to establish an internet curfew or restrict internet access at specified times. Administrators are able to schedule the starting and ending hours of internet access granted to other users.
---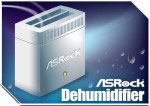 Dehumidifier
Users may prevent motherboard damages due to dampness by enabling "Dehumidifier Function". When enabling Dehumidifier Function, the computer will power on automatically to dehumidify the system after entering S4/S5 state.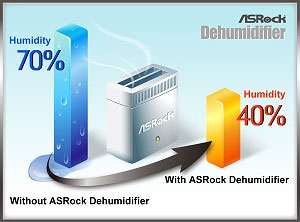 ---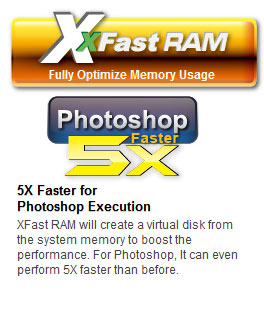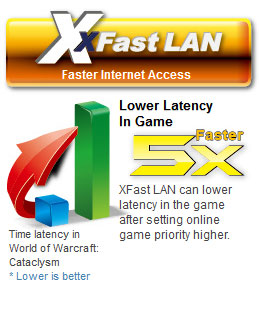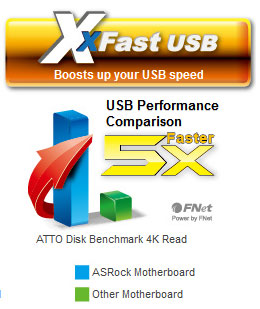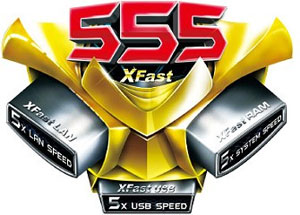 ---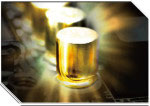 Premium Gold Caps
Premium Gold Caps are 100% made in Japan; these solid capacitors are sleek, high gloss caps with a premium gold coating representing long life Premium Gold and stable performance.
---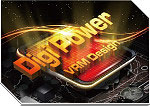 Digi Power
More Precise, More Efficient
By adopting digital pulse-width modulation (PWM), the ASRock motherboard can provide CPU Vcore voltage more efficiently and smoothly. Compared to analog PWM, digital PWM can optimize the CPU power solution and provide a proper and stable Vcore for the processor.
---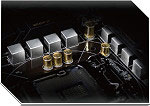 8 Power Phase Design
Designed with an 8 Power Phase design, this motherboard features sturdy components and completely smooth power delivery to the CPU. Plus, it offers unmatched overclocking capabilities and enhanced performance with the lowest temperature for advanced gamers as well.
---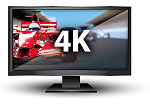 4K / 2K
4K is a new standard for display resolutions with a minimum of 3840 x 2160 pixels, which is twice the horizontal and vertical resolution of the 1080p format and four times as many pixels overall.
---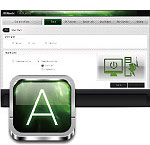 A-Tuning
A-Tuning is ASRock's multi purpose software suite with a new interface, more new features and improved utilities, including XFast RAM, OC Tweaker and a whole lot more.
---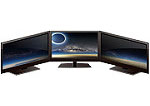 Triple Monitor
This motherboard supports Triple Monitor. You may choose up to three display interfaces to connect monitors and use them simultaneously.
---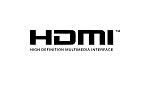 High-Definition Multimedia Interface™ (HDMI)
This motherboard supports HDMI which is an interface standard for transferring uncompressed video data and delivering multi-channel audio through a single cable. Both video and audio data signals transferred through the HDMI interface are digital without being converted into analog, therefore it delivers the richest pictures and the most realistic sounds.