ASRock's new OC Formula ATX motherboards feature an invisible layer Conformal Coating to protect the motherboard against conductive liquids, corrosion, dust and extreme temperatures. It includes three kits: the former Power kits, connector Kits and cooling Kits are also joined by a new member, the Monitor Kit's Status OLED. The Status OLED shows various information of the system on a new high-resolution OLED screen, and also allows users to toggle between information of the power on self test, debug codes, the current time, temperatures, frequencies and voltages of various points on the motherboard. In addition, a collection of lifestyle based features called A-Style will be implemented on the OC Formula Series motherboards as well. These features include Purity Sound which is powered by Realtek's ALC1150 audio codec that supports 115dB SNR DAC, and two TI 5532 amplifiers, one a Differential Amplifier and the other one a Premium Headset Amplifier that supports up to 600 ohm headphones. And there's also cap-less Direct Drive technology, EMI shielding cover, PCB isolate shielding and support for DTS Connect, HDMI-In for instant monitor swapping between the computer and secondary devices, and Home Cloud for remotely waking and controlling computers!
Status OLED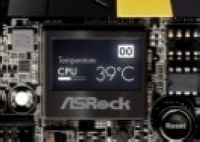 The Z87 OC Formula comes with the most amazing Debug OLED system ever developed for motherboards. It has a fully visual interface that displays CPU OC profiles, activated OC profile, clock speeds, and temperatures for GPU/CPU, BClCK/Ratio settings, Voltages and CPU usage. It also allows users to toggle between information of the power on self test, debug codes, the current time, temperatures, frequencies and voltages of various points on the motherboard.
A-style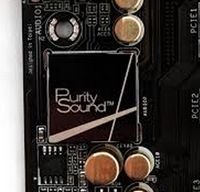 Purity Sound
Purity Sound is a combination of several hardware and software audio technologies that will satisfy even the pickiest audiophile. It includes 7.1 CH HD audio with Realtek ALC1150 audio codec, 115dB SNR DAC with Differential Amplifier, TI 5532 Premium Headset Amplifier (which supports up to 600 ohm headphones), cap-less Direct Drive technology, EMI shielding cover, PCB isolate shielding, and support for DTS Connect. Unlike traditional onboard audio solutions that use single-sided output and capacitors, Purity Sound uses a differential codec for differential output. The signals go through a TI NE5532 differential amplifier with Direct Drive technology, thus providing Purity Sound!
HDMI-In
Tired of constantly switching devices to connect to your one monitor? From now on just connect the monitor to your motherboard, and connect your secondary device to the motherboard's HDMI-In port. With HDMI-In, users may conveniently toggle between the computer's screen and the secondary device's screen with a hotkey, or even use their secondary device without powering on the computer.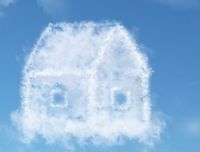 Home Cloud
Connect with your home or office PC from anywhere in the world using Home Cloud. You will be able to power your PC, turn it off, and take control of it remotely with another smartphone, tablet or computer.
Power kit
12 Power Phase Design
Designed with a 12 Power Phase Design, this motherboard features sturdy components and completely smooth power delivery to the CPU. Plus, it offers unmatched overclocking capabilities and enhanced performance with the lowest temperature for advanced gamers.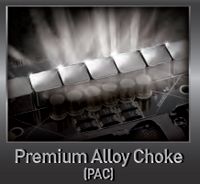 Premium Alloy Choke (PAC)
Compared to iron powder chokes, Premium Alloy Chokes feature a special alloy formula which is able to reduce up to 70% core loss. Moreover, the revolutionary choke construction features a highly magnetic and heat-resistant design which increases the board's lifespan.
Dual-Stack Mosfet (DSM)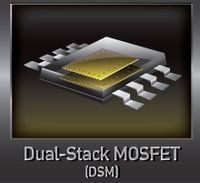 By stacking two dies into one MOSFET, DSM provides a larger die area and lower Rds(on), so the power supply for the CPU Vcore is more efficient.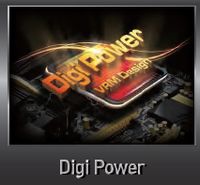 Digi Power
This motherboard uses a digital PWM (Pulse-Width Modulation) design, providing CPU Vcore voltage more efficiently and smoothly.
Multiple Filter Cap (MFC)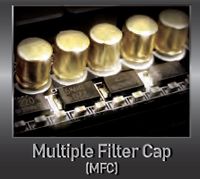 With the combined power of three kinds of capacitors, MFC allows users to overclock their PC rig to extreme levels, without worrying about hardware components.
Connecter kit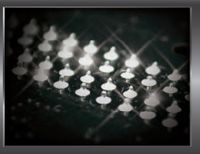 Distortion-free slot
ASRock's new pin design for the memory slots effectively reduces distortion and promotes performance.
Hi-density power connecter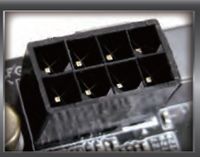 Hi-Density Power Connectors for the motherboard's CPU power can reduce power loss by 23%, and decrease the connector's temperature up to 22°C.
15μ Gold Finger
Compared to other boards that come with only 3-4μ gold, this motherboard provides 15μ gold within the CPU socket, DRAM slots and PCIE x16 slots, thus delivering three times better performance than usual.
Cooling Kit
GELID Solutions GC-Extreme Thermal Compound is an added bonus that allows overclockers to stabilize the CPU's temperature. The eight-layer PCB comes with four sets of two-ounce copper inner layers. Using only carefully selected copper materials for the PCB layers, it delivers lower temperature and higher energy efficiency for overclocking.
XFast Technology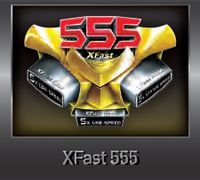 Exclusive ASRock XFast technology — including XFast RAM, XFast LAN and XFast USB — optimizes your user experience with unprecedented fast response and low latency. XFast RAM creates a virtual disk from the system memory to boost the performance. For Photoshop, it can even perform five times faster than before. ASRock XFast LAN is a smart productivity tool to help you manage your internet applications, simplify your digital life, and accomplish more. XFast USB technology boosts up the USB transfer to a new level, enabling more data to be transferred in less time.