The NVIDIA GeForce GTX 1070 is a new weapon of choice for gamers demanding excellent performance, acoustics and thermals at great value. Based on the state-of-the-art Pascal architecture, the GeForce GTX 1070 is built using 16nm FinFET technology and equipped with 1920 CUDA processors that operate at unprecedented high clock speed. Coupled with high-bandwidth GDDR5 memory, the GeForce GTX 1070 can take on today's most challenging, graphics-intensive games without missing a beat - you'll enjoy awe-inspiring performance, power efficiency, and gaming experiences. It also delivers innovative new gaming technologies and breakthrough VR experiences, making it the ultimate gaming platform. Plus, with an arresting design and quality materials, the GeForce GTX 1070 grabs everyone's attention whether in your hand or in the computer chassis.
The MSI GeForce GTX 1070 Quick Silver 8G OC edition is overclocked to 1797 MHz Boost / 1607 MHz Base / 8108 MHz memory frequency in OC Mode (1683 MHz / 1506 MHz / 8000 MHz for the reference card) for optimized gaming experience in the latest AAA titles. Its exclusive cooling design keeps the temperature and noise in check even in the heat of the battle, with a smart fan that spins when above 60°C and stops when below 60°C. And with high quality Military-Class Components, RGB LED lighting, and Gaming App for easy monitoring and tuning, the MSI GTX 1070 Quick Silver is your core component for your new gaming machine.
TORX 2.0 FAN
Teamwork for greater strength
Just like in games, the exclusive MSI TORX 2.0 Fan technology uses the power of teamwork to allow the TWIN FROZR VI to achieve new levels of cool.
TORX 2.0 Fan design generates 22% more air pressure for supremely silent performance in the heat of battle.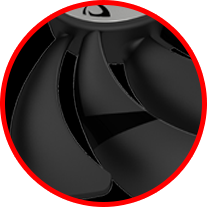 Dispersion Fan Blade
has a steeper curved blade which accelerates the airflow, increasing its effectiveness.
Traditional Fan Blade
pushes down a steady airflow to the massive heatsink below.
Double Ball Bearings
Double Ball Bearings give the unique MSI TORX 2.0 Fans a strong and lasting core for years of smooth gaming. They also remain virtually silent while spinning under load, keeping your graphics card cool during intense and lengthy gaming sessions.
Zero Frozr - Stay Undetected
First introduced in 2008 by MSI, ZeroFrozr technology has made its mark and is now the industry standard among graphics cards. It eliminates fan noise by stopping the fans in low-load situations. This means you can focus on gaming without the noise of spinning fans.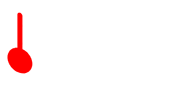 Fans Spinning
During intense gaming or benchmarking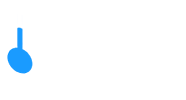 Fans Stop
Completely silent during idle, multimedia or light gaming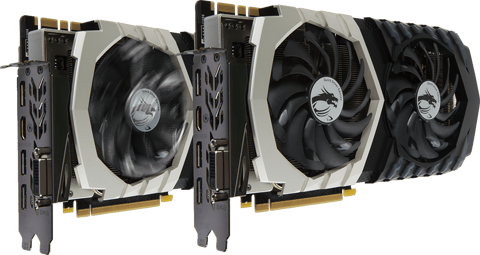 Smooth Heat Pipes
Up to 8mm thick copper heat pipes with a smooth squared shape at the bottom maximize heat transfer from the surface of the copper base plate.
Solid Baseplate
To temper the heat generated by a powerful GPU, MSI GAMING series graphics cards use a solid nickel-plated copper base plate. The base plate catches the heat from the GPU and transfers it to the heat pipes for dissipation so you can keep cool.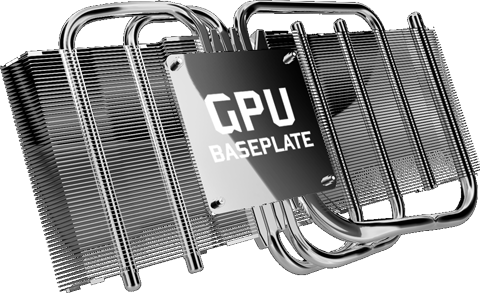 Premium Thermal Compound
Every detail counts when it comes to creating the ultimate thermal design, which is why TWIN FROZR VI uses a premium thermal compound to make sure it outlives the competition.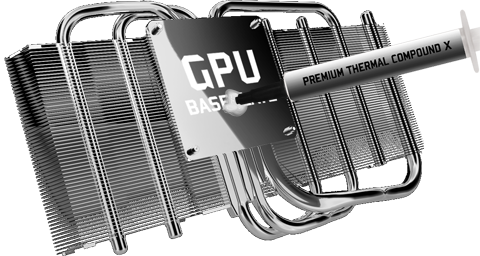 Close Quarters Cooling
Below the heatsink you find the close quarters cooling which enables you to push the MSI GAMING card to the max.
1 Rugged Anti Bending strip
2 Memory Cooling Plate for stable & higher overclocks
3 PWM Heatsink with micro fins to ensure cool temperatures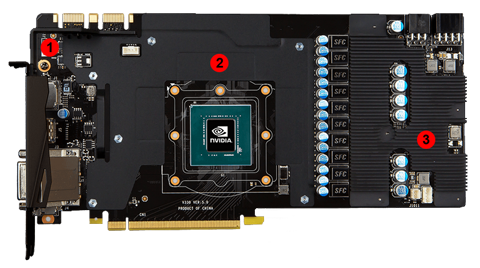 Extra Power Input
A tailored PCB design higher performance and extra cooling comes with an extra 6-pin connector to allow for overclocking beyond the limits.
1 Larger PCB for extra cooling
2 Extra 6 pin (75Watt) power connector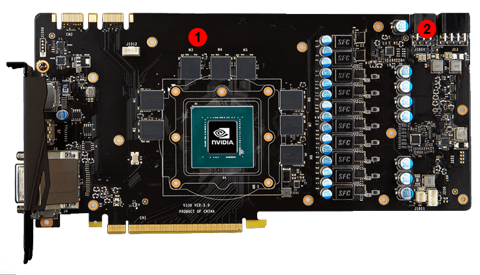 Enhanced PWM design
A 10-Phase PWM design with High Quality Military Class components ensures extreme reliability and superb overclockablity and enhanced efficiency.
Backplate with RGB LED
A powerful graphics card needs a strong build to harness its performance. MSI GAMING graphics cards are fitted with a solid metal back plate to make it extra tough. The backplate on MSI Quick Silver graphics cards feature a premium RGB LED MSI GAMING shield which can be controlled in the MSI Gaming App.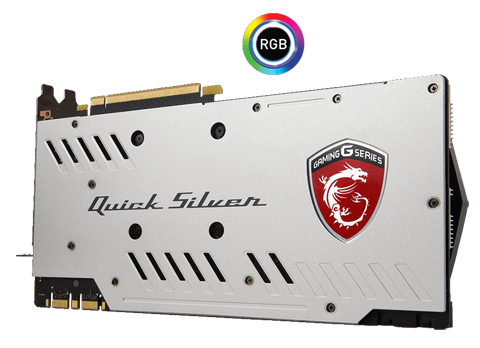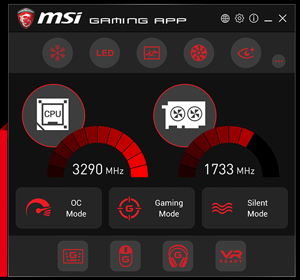 Gaming App
The MSI Gaming App allows for one-click performance profiles that unlock extra performance for gaming or keep your card silent during light use. It also features the EyeRest tab, giving you easy access to image quality improving technology. The LED control tab gives you full control over your MSI GAMING LED lights to set the mood.
Boost Clock / Base Clock / Memory Frequency
1797 MHz / 1607 MHz / 8108 MHz (OC Mode)
1771 MHz / 1582 MHz / 8008 MHz (Gaming Mode)
1683 MHz / 1506 MHz / 8008 MHz (Silent Mode)

OC Mode
Maximum Performance through higher clock speeds and increased fan performance

Gaming Mode
The best balance between in-game performance and silence

Silent Mode
The best environment for minimal fan noise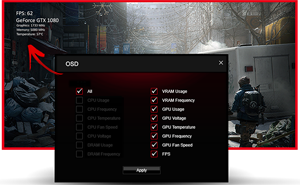 On-Screen Speed & Temperatures
Real-time monitoring of GPU Core, DRAM Frequency, GPU & CPU Temperatures and much more, in game or in other fullscreen applications, customizable to your preference.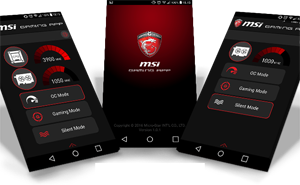 Mobile Gaming APP
The exclusive MSI Gaming App is now also available for Android so you can control your graphics card from your phone without having to switch to Windows.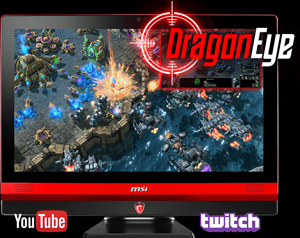 A Different View on Gaming
MSI Dragon Eye allows you to watch a YouTube video or Twitch Stream while playing a game simultaneously. Simply add a link or stream to the Dragon Eye application and select the size, position, volume and transparency and start gaming. With a few hotkeys you can start/pause your video or set the volume.
Want to Show Off Your Skills or Just Make a Fun Gaming Video for Your Friends?
XSplit Gamecaster & Broadcaster V2 lets you easily record your gaming moments and broadcast your live gameplay sessions to Twitch, YouTube, UStream and more.
So what are you waiting for? Join the revolution and start streaming and recording with XSplit Gamecaster today.
Afterburner
MSI Afterburner is the world's most recognized and widely used graphics card overclocking utility which gives you full control of your graphics cards. It also provides an incredibly detailed overview of your hardware and comes with some additional features such as customizing fan profiles, benchmarking and video recording.
GPU Features
NVIDIA Pascal Architecture
NVIDIA Pascal is the world's most advanced GPU architecture, delivering truly game-changing performance, innovative technologies, and immersive, next-gen VR. With brilliant gameplay with captivating sights and sounds, it's a whole new way to game.
A New Level of Performance
Pascal-powered graphics cards give you superior performance and power efficiency, built using ultra-fast FinFET and supporting DirectX 12 features to deliver the fastest, smoothest, most power-efficient gaming experiences.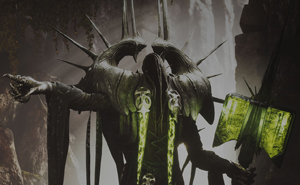 The Latest Gaming Technologies
Pascal is built to meet the demands of next generation displays, including VR, ultra-high-resolution, and multiple monitors. It features NVIDIA GameWorks technologies for extremely smooth gameplay and cinematic experiences. Plus, it includes revolutionary new 360-degree image capture.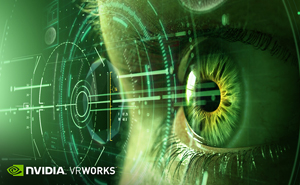 VR Ready
Discover next-generation VR performance, the lowest latency, and plug-and-play compatibility with leading headsets—driven by NVIDIA VRWorks technologies. VR audio, physics, and haptics let you hear and feel every moment.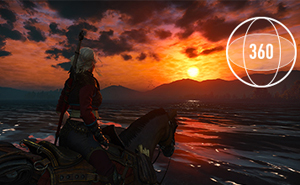 Ansel
Ansel is a revolutionary new way to capture in-game shots and view in 360. Compose your screenshots from any position, adjust them with post-process filters, capture HDR images in high-fidelity formats, and share them in 360 degrees using your mobile phone, PC, or VR headset.
GeForce GTX SLI HB Bridge
NVIDIA's new SLI HB bridge doubles the available transfer bandwidth compared to the NVIDIA Maxwell architecture. Delivering silky-smooth gameplay, it's the best way to experience surround gaming—and it's only compatible with the GeForce GTX 1080 and 1070 graphics cards.