1050
Boost Core Clock (MHz)
768
Stream Processors
128
Bit Memory
6000
Memory Clock (MHz)
Key Features
768 Stream Processors
1050 MHz Core Clock
2GB 128-Bit GDDR5
6000 MHz Effective Memory Clock
PCI Express 3.0
Choose an XFX Radeon R7 360 graphics card for smooth, true to life, premium online gaming. With the power to drive today's and tomorrow's hottest online games the AMD Radeon R7 360 graphics keeps you in the fight whatever the circumstances.
Radeon is Gaming.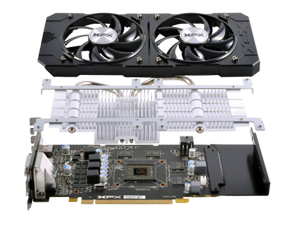 XFX
Ghost Thermal 3.0

Technology

All new thermal design from XFX for the Radeon 300 series graphics cards

New Improved design, all new optimized fin arrays and lengthened electro plated heatpipes for unprecedented efficiency and performance. Play at your hearts content for hours on end with the comfort of knowing that your card is running cool and efficient.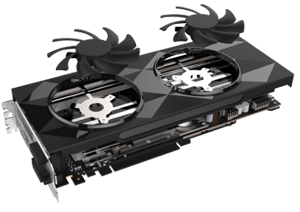 XFX
Double Dissipation

Cooling

Cool and quiet.

Dual 90mm IP-5x fans and optimized BIOS fan profile to lower the overall noise level without sacrificing cooling efficiency.Reduced load temperatures by 3° C while lowering noise by on average 7dB while 3d rendering.
AMD
Radeon R7

Graphics

For Gamers that Demand the Best.

The XFX Radeon R7 360 graphics card is made for online competitive gaming helping you crush the competition in todays hottest MOBAs, FPS, and MMORPG games; with high-performance features and visual realism that take your skills to the next level.

A whole new dimension of gaming, for a whole new reality. Your days of gaming in mere HD are behind you.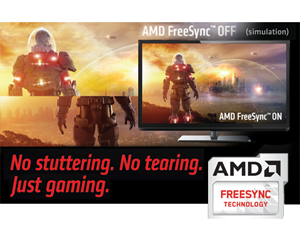 AMD
FreeSync

Technology

No stuttering. No tearing. Just gaming.

AMD Radeon R7 360 GPU delivers all the power you need to play the hottest online games in stunning detail along with smooth, stutter-free gameplay, thanks to AMD FreeSync technology. Maintain the highest possible frame rates while connected to FreeSync monitors without sacrificing performance. Every gamer deserves perfectly smooth, realistic gameplay and peak performance. Your games have never had it this good.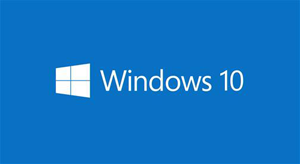 Microsoft
Windows 10

Support

Do great things with Windows 10

New features and functions bring new computing experiences to life with AMD Radeon graphics on the Windows® 10 platform. Take your gaming further with XBOX ONE on Windows. Play and connect with your games and friends. Everywhere.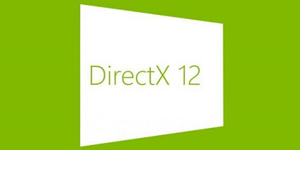 Compatible with the newest
DirectX 12

Technology

Meets the standards of the newest games with the latest Direct X driver compatibility.

Microsoft's new technology enables great performance and dramatically improved GPU and CPU multiprocessing and multithreading performance thanks to Async Shaders and Multi-threaded Command Buffer Recording for more efficient rendering of richer and more complex scenes.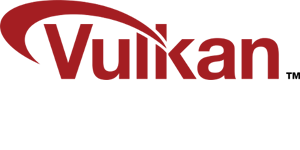 Vulkan

cross platform graphics

The next generation graphics API from Khronos.

Vulkan is the new generation, open standard API for high-efficiency access to graphics and compute on modern GPUs. This ground-up design, previously referred to as the Next Generation OpenGL Initiative, provides applications direct control over GPU acceleration for maximized performance and predictability.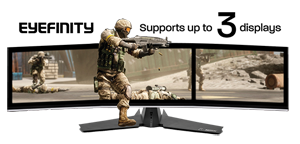 AMD
Eyefinity

Technology

Multidisplay technology for gaming, productivity and entertainment.

Expand your territory and customize your field of vision. Connect up to three displays on a single GPU for dynamic, panoramic multi-screen gaming. You'll get an expansive experience that's truly out of sight.

Mantle

& GCN Architecture

Powered by Mantle technology and AMD TrueAudio technology.

Discover the direct-to-the-GPU performance advantage of AMD's revolutionary Mantle API and Graphics Core Next (GCN) architecture, enabling stunning detail and dynamic gaming, a richer and more immersive VR experience, with higher graphics performance and low power consumption.
AMD
Crossfire

Technology

Scale up to four GPUs with AMD CrossFire and amplify your system's graphics

AMD CrossFire technology lets you connect multiple graphics cards to amplify your system's graphics processing capability including enhancements that set a new standard of consistent and smooth gameplay.