GeForce® GTX 1660 OC 6G
GV-N1660OC-6GD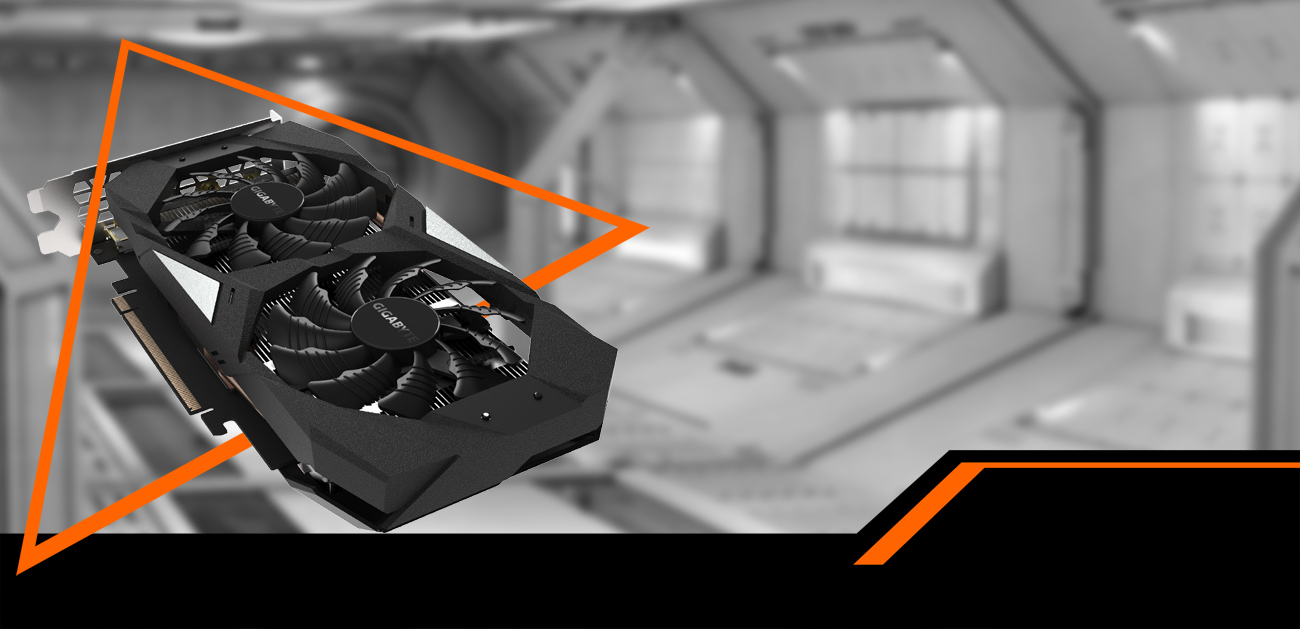 WINDFORCE 2X COOLING SYSTEM
The WINDFORCE 2X cooling system features two 90mm unique blade fans, an alternate spinning fan, a composite copper heat-pipe direct-touch GPU and 3D active fan functionality. All together, these technologies deliver and support an effective heat-dissipation capacity for higher performance at lower temperatures.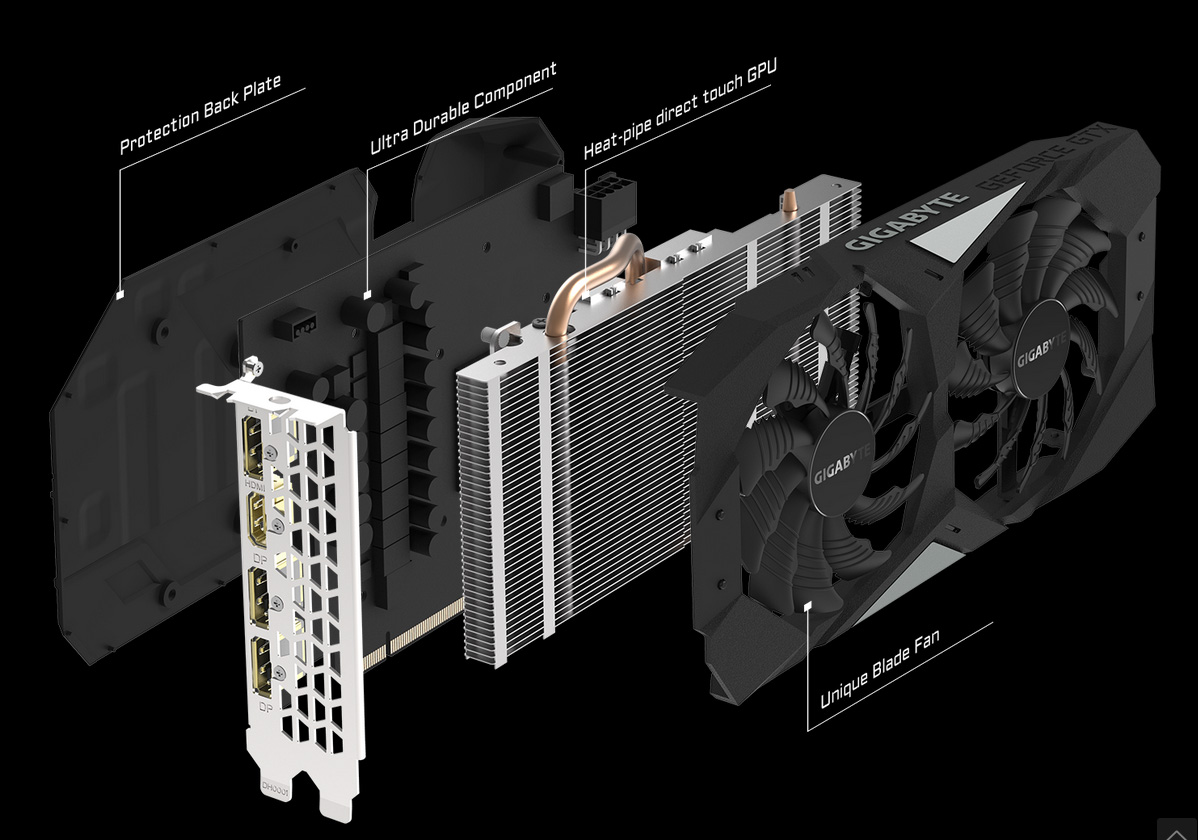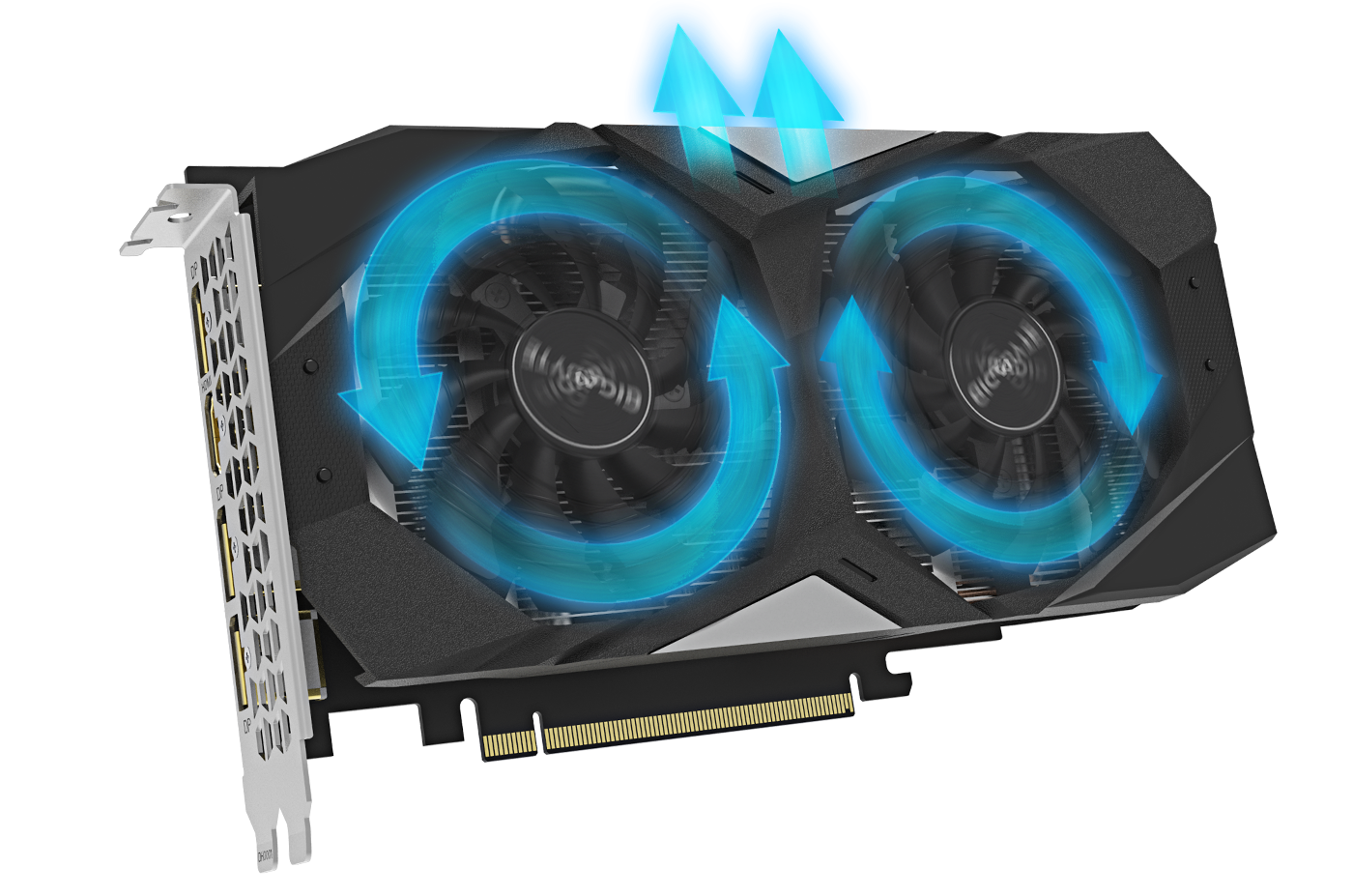 ALTERNATE SPINNING
GIGABYTE's patented "Alternate Spinning" is the only solution for properly handling the turbulent airflow of adjacent fans. Since the adjacent fans rotate in the same direction, the airflow direction becomes opposite between the fans, causing turbulent airflow and reducing heat-dissipation efficiency. GIGABYTE turns the adjacent fans in the opposite direction so that the airflow direction between the two fans becomes the same, reducing turbulence and enhancing airflow pressure.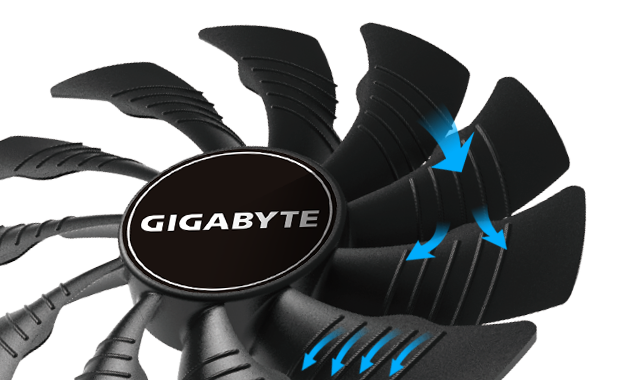 UNIQUE BLADE FAN
This card's airflow is spilt by triangulated fan edges that guide everything smoothly through the 3D-stripe curves on each fan's surface, effectively enhancing overall airflow.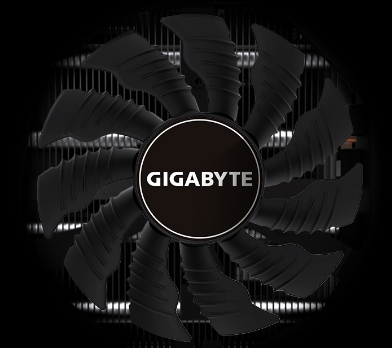 3D ACTIVE FAN
The 3D Active Fan provides semi-passive cooling so the other fans will remain off when the GPU is in a low load or low-power game. It allows gamers to enjoy gameplay in complete silence when the system is running light or idle. The LED fan indicator on the top of the graphics card provides an instant display of the fan status.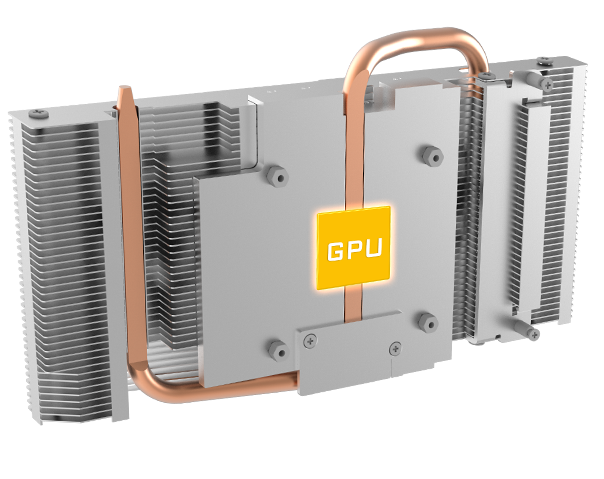 HEAT PIPES DIRECT TOUCH GPU
The shape of each pure-copper heat pipe maximizes the direct contact area with the GPU, ultimately enhancing heat transfer. Each heat pipe also covers the VRAM through a large metal plate contact to ensure proper cooling.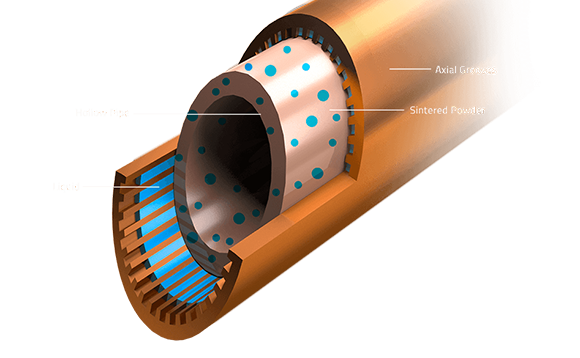 COMPOSITE HEAT-PIPES
The composite heat-pipes combine thermal conductivity and phase transition to efficiently manage the heat transfer between two solid interfaces, increasing cooling capacity.
BUILT STRONG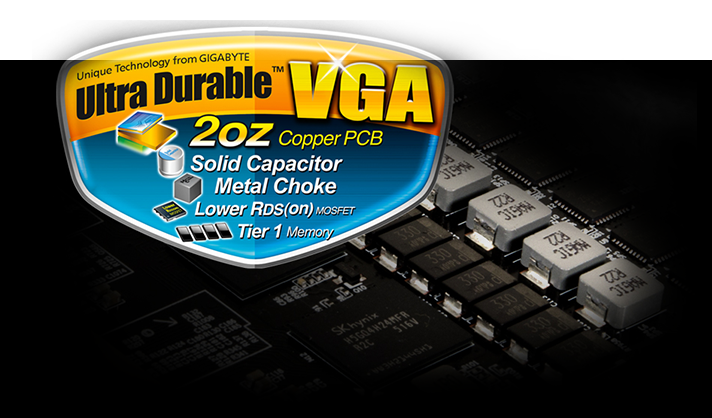 Extreme durability and overclocking
This graphics card uses an 4+2 power-phase design to allow the MOSFET to operate at lower temperatures. The over-temperature protection design and load balancing for each MOSFET, plus the Ultra Durable certified chokes and capacitors provide excellent performance and longer system life. (Reference card is 3+1 power phase).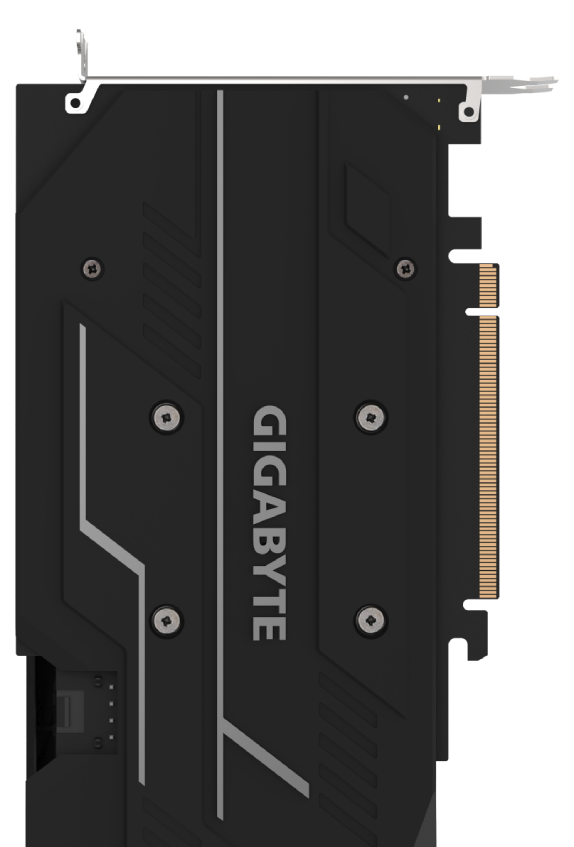 PROTECTIVE BACKPLATE
The GIGABYTE GeForce GTX 1660 graphics card's backplate not only provides an aesthetical shape, but also enhances the structure of the graphics card to provide complete protection.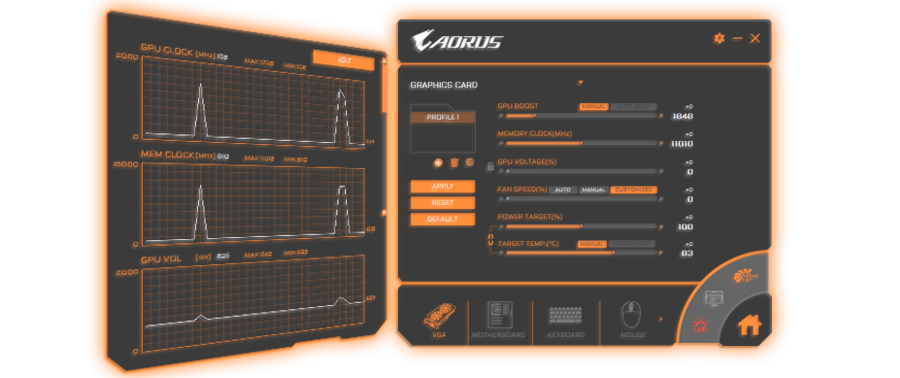 IN TOTAL COMMAND
The interface and functionality of the software are subject to each model but provide more settings options than you'll know what to do with.
AORUS Engine
The cutting-edge intuitive interface allows you to adjust the clock speed, voltage, fan performance and power target in real-time according to your game's requirements.