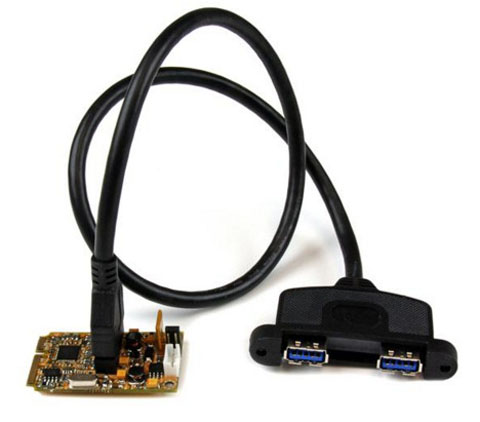 Easily add two external USB 3.0 ports through a Mini PCI Express slot to your mini-ITX or custom embedded system with the StarTech 2-Port Mini PCI Express USB 3.0 Adapter Card. Utilizing advanced UASP technology, the SuperSpeed USB 3.0 ports performs with a faster read / write speed than traditional USB 3.0 at peak performance, letting you transfer large amounts of data in seconds. The USB 3.0 ports also double as a charger to power and juice up your USB-powered devices.
Additionally, the small adapter card also includes a low profile brackets to fit a rear expansion bay if needed.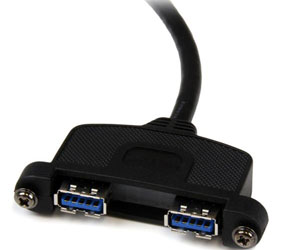 Great Versatility
The Mini PCIe USB 3.0 adapter card features two SuperSpeed USB 3.0 ports which deliver a blistering-fast data transfer speed of up to 5GBps while remaining backwards compatible with USB 2.0 and USB 1.0/1.1 specifications. It gives you an easy way to connect to your USB-enabled peripheral devices for quick backup or archiving.
Moreover, the each USB 3.0 port provides up to 900mA of power to quickly juice up your devices.
Improved Performance with UASP
Enhanced with UASP support (USB Attached SCSI Protocol), this USB 3.0 controller performs up to 70% faster than conventional USB 3.0 when paired with a UASP supported enclosure (Note: UASP requires a compatible operating system). Using a more efficient protocol than the traditional USB BOT (Bulk-Only Transport), UASP technology optimizes transfers by allowing multiple commands to be processed simultaneously, significantly increasing transfer speeds for less wait time on data transfers.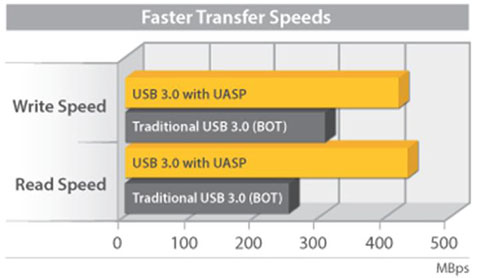 At the same peak in testing, UASP also showed up to an 80% reduction in required processor resources.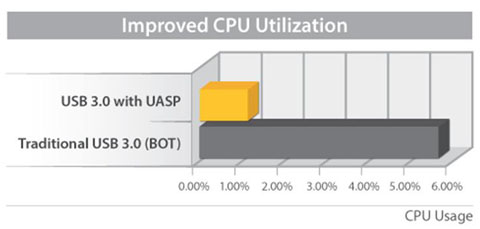 Note:* Test results were obtained using an Intel Ivy Bridge system, StarTech.com add-on USB 3.0 cards, a UASP-enabled StarTech.com enclosure, and a SATA III solid state drive.
Suitable for SFF Computer System
Using the Mini PCI Express (Mini Card) form factor and offering compliance with PCI Express Gen 2, this adapter card is designed for use in the latest small form factor computer systems, such as Mini-ITX or custom embedded solutions where a standard PCIe card would not fit.
Package Content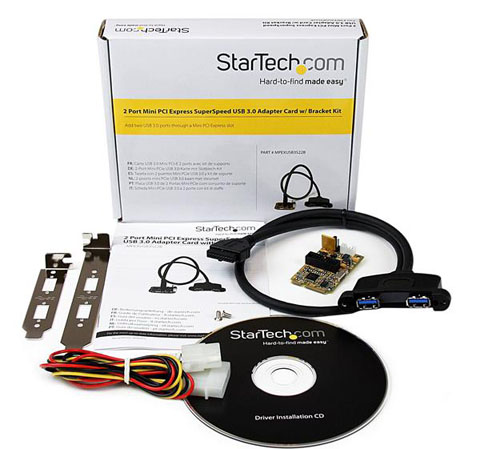 Warranty, Returns, And Additional Information