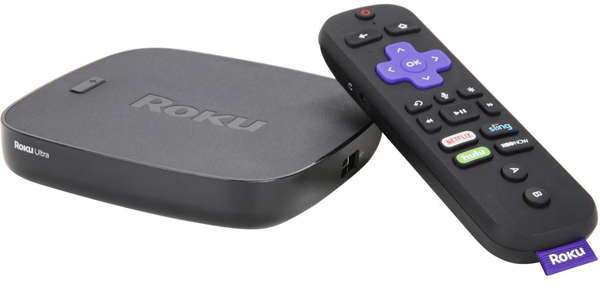 Roku Ultra
A powerful, easy-to-use streaming player with 4K and HDR support
Powered by quad-core processor and dual-band 802.11ac Wi-Fi, the Roku Ultra brings your home entertainment to the next level. With support for 4K @ 60Hz playback and HDR format, you can enjoy vivid details and vibrant color. It offers up to 500,000+ movies and TV episodes across its free and paid online channel, and also supports local playback via its USB port and a microSD card slot. A voice-enabled remote allows you to search what you want just by speaking, and features an integrated headphone jack for private listening. Moreover, the free Roke Mobile app turns you phone/tablet into a touch-enabled remote, so you can swipe and tap to get your favorite content.

Power. Picture. Performance.
Top-of-the-line with a quad-core processor and our best wireless, the Roku Ultra is perfect for heavy streaming in HD, 4K, and HDR.

Ultimate Connectivity
Get a connection that stands up to what you want to stream with dual-band wireless—or use the Ethernet port for wired streaming.
Fully-Loaded Player
It's got all the bells and whistles, including a voice remote with TV power and volume buttons. Plus, plug in your headphones for private listening, lost remote finder, and night listening.
Clear, Immersive Picture Quality
Don't just watch your favorite shows, be immersed in them. Whether you're streaming in HD, 4K, or HDR, you'll get picture quality that's optimized for your TV with crisp details and rich color.

Lost Remote Finder
Don't tear the family room apart. Press the button on the player and your remote will play a sound.

Private Listening on Your Remote
Use your headphones to pump up the volume on your shows, without disturbing the house.

USB and microSD Ports
Use the USB port for local playback or microSD for extra channel storage.
Night Listening Mode
Automatically lowers louder moments and boosts quieter ones for just the right volume at night.
Things You'll Love with Roku Ultra
500,000+ Movies and TV Episodes
Movies. TV. Original series. Kids' shows. News. Sports and more. Watch almost anything across thousands of free or paid channels.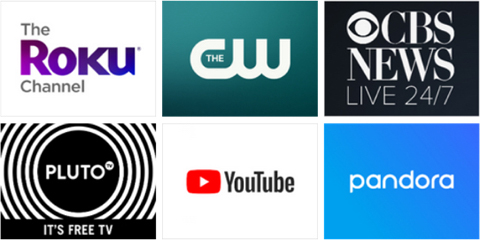 The Best Free Experience
From quick access to free movies and TV on the home page, to hundreds of free channels packed with Hollywood hits, live news and more, with Roku streaming players, there's plenty to watch without spending extra.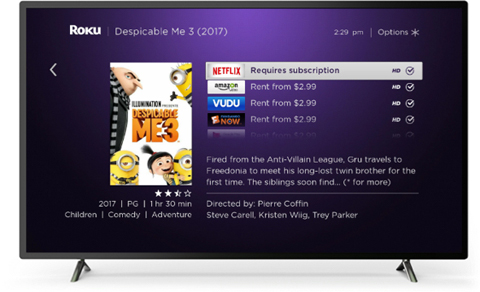 Search across Channels
Search by title, actor, or director and get unbiased results across 1,000+ channels to see where you can stream your favorite shows free or at the lowest cost.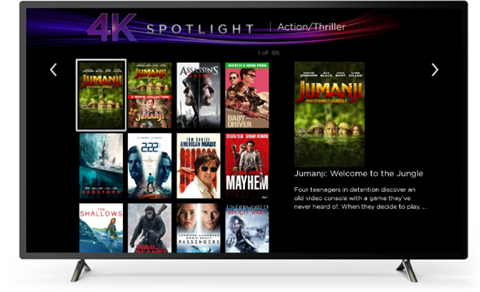 The Easiest Way to 4k Entertainment
With the 4K Spotlight channel on your home screen, it's easier than ever to find 4K or HDR content for your TV. Check out movies, TV shows and more, available to enjoy in stunning ultra hi-def and brilliant color.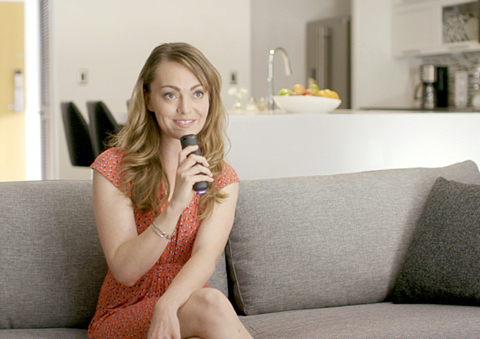 Easy Voice Search
Launch channels and search for your favorite entertainment with your voice remote.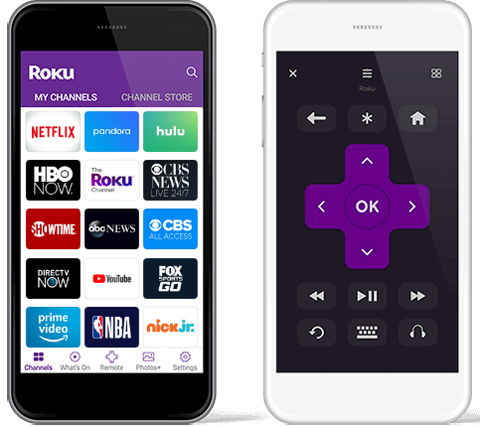 Turn your iOS or Android device into the ultimate streaming companion. Control your Roku player, search with your keyboard, plus get features like:
Private Listening
Use headphones to listen as loud as you want without disturbing the house.
Voice Search
Just say it to search by title, actor, or director across 1,000+ channels.
Cast To TV
See your photos, videos, and music up on your big screen.