Four-Bay Thunderbolt & USB 3.0 RAID TOWER
Introducing the compact and whisper quiet Areca ARC-5026 - designed with powerful and versatile connectivity through either Ultra Fast Thunderbolt or SuperSpeed USB 3.0, allowing you to move data without limits and delivering outstanding performance, high storage capacity, and fail-safe operation. Ingest, edit, archive and playback multiple steams of uncompressed 8-bit and 10-bit HD video with relative ease and lightning fast responsiveness. Supports up to 4TB drives in each hot-swappable drive bay, giving you up to 16TB of raw storage (Approx. 12TB of available storage in RAID 5) making the ARC-5026 the best in class solution around.
THUNDERBOLT CONNECTIVITY
A revolutionary I/O technology that supports high-performance data devices and high-resolution displays through a single, compact port. It sets new standards for speed, flexibility and simplicity. Thunderbolt gives you two channels on the same connector with 10Gbps of throughput in both directions, so you can move data to and from peripherals up to 20 times faster than with USB 2.0 and up to 12 times faster than with Firewire 800.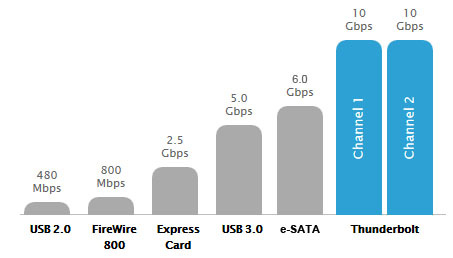 With Thunderbolt technology, you finally have a way to get the same high performance storage to your laptop or just as likely to build a professional video setup around the latest Thunderbolt technology. If you're a video editor, imagine using a single port to connect high-performance storage and transfer your media files reaching 800MBps from just about any Thunderbolt enabled computer or laptop.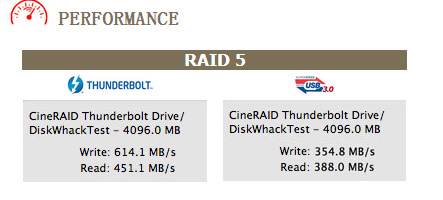 Highlights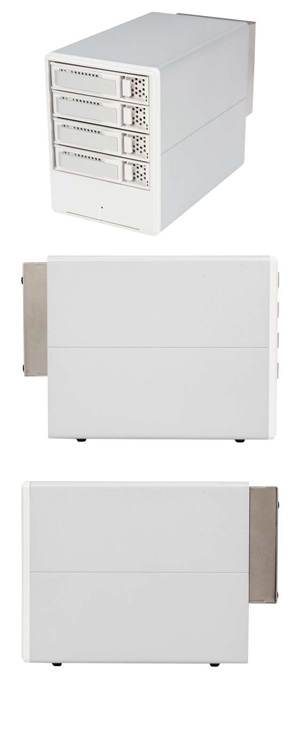 Features
933Mhz I/O Processor
1GB on Board DDR3 SDRAM with ECC Proctection
Dual Thunderbolt Ports + Single USB 3.0 Port
Battery Backup Module Ready (optional)
Built-In RAID Controller
Supports RAID level 0, 1, 1E, 3, 5, 6, 10, 30, 50, 60, Single Disk or JBOD
Multiple RAID selection
Online array roaming
Online RAID level/stripe size migration
Online capacity expansion and RAID level migration simultaneously
Online Volume set growth
Support global hot spare and local hot spare
Instant availability and background initialization
Automatic drive insertion / removal detection and rebuilding
Disk scrubbing / array verify scheduling for automatic repair of all configured RAID sets
Support intelligent power management to save energy and extend service life
Support NTP protocol to synchronize RAID controller clock over the on-board LAN port
RAID Management
Field-upgradeable firmware in flash ROM
Firmware-embedded RAID manager via web browser based MRAID storage manager or LCD
10/100 LAN port for out of band Firmware-embedded browser based RAID manager, SMTP manager, SNMP agent and Telnet function
API library for customer to combine GUI with its own monitor utility
Command line Interface
What's in the Box