The Corsair CX series modular power supply is a great choice for mainstream system builds and desktop PC upgrades. It delivers everything discerning users requires: robust output, high reliability, low noise, flexibility of semi-modular design, as well as excellent efficient of the 80 PLUS Bronze certification. Plus, a matte housing and discrete build give it a rugged, high-tech feel, making this power supply a seamless match with your performance components and quality chassis.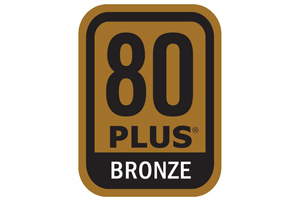 80 PLUS Bronze Certified
The 80 PLUS Bronze certified power supply provides high-power efficiency of at least 82% at any load between 20% and 100%, saving you money on your electrical bill, reducing heat in your computer's system and prolonging its life.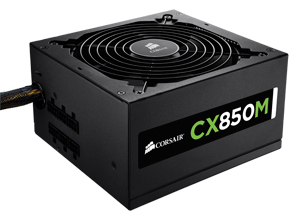 Reliable and Compatible
CX Series Modular is built and tested to strict standards for trouble-free installation and smooth operation. A dedicated single +12V rail offers maximum compatibility with the latest components.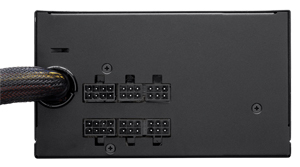 Modular Cabling System
Since the peripheral power cables aren't hard-wired to the power supply, you can connect only the cables you need for your exact configuration of PCI-E cards and storage devices. The rest of the cables stay in the box, and not in your PC's case where they can add to the clutter and interfere with airflow. Extra long fully-sleeved cables support full tower chassis.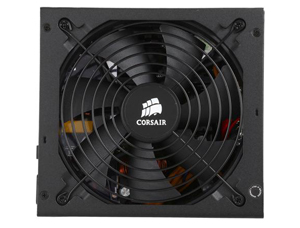 Large-Diameter, Thermally Controlled Fan
Once you've installed a PSU, you shouldn't have to think about it. Employing a thermally controlled fan makes the CX Series Modular quieter at idle, and the large diameter reduces noise even when you're pushing your system hard.
Corsair Engineering and Quality Control
Every Corsair power supply is designed by Corsair's California engineering team and built to their exact specifications. The same care that goes into the design and testing of their renowned high-power enthusiast power supplies also goes into the CX Series Modular, because you need confidence and reliability regardless of your build budget.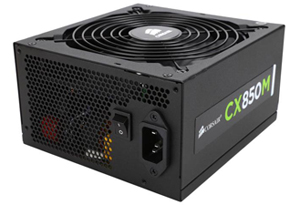 Good Looks
The matte black finish, black-sleeved cables and black connectors help give your system a restrained, high-tech look.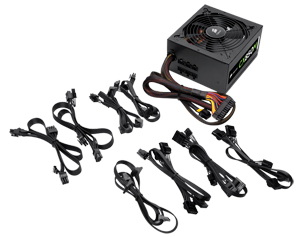 More Flair
Supports ATX12V 2.3/2.2/2.01 and EPS12V 2.91 standards
0.99 Active Power Factor Correction provides clean and reliable power
Universal AC input from 90-264V
ErP Lot 6 Compliant
Over-voltage and over-power protection, under-voltage protection, and short circuit protection provide maximum safety to your critical system components