XPG V1.0 DRAM

The perfect blend of style, performance and stability, the ADATA XPG V1.0 desktop memory is meticulously designed for the most dedicated gamers and power users. It delivers fast speed and low latency to sharpen your rig's response. The innovative engineering and sleekly crafted lines of the new XPG heat sinks bring out the best of your rig's appearance, without sacrificing the cooling performance you demand. The highest quality construction guarantees excellent stability in challenging environments.
The XPG V1.0 desktop memory comes in colors of red, black, and blue, grouped higher to lower according to the respective module frequencies.
High Performance
The ADATA XPG V1.0 desktop memory uses 240-pin standard design. The model # AX3U1600W8G9-RB operates at a high frequency of 1600MHz with timings of 9-9-9-24, providing the muscle needed to smoothly run the demanding applications and games.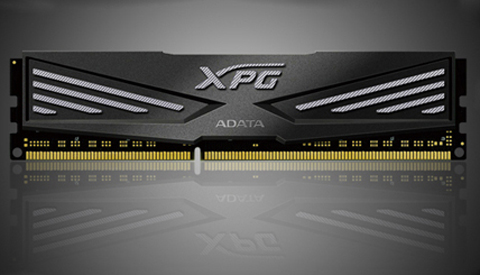 The Highest Standard for Stability and Efficiency
ADATA XPG V1.0 memory products are made in conformation with JEDEC regulations. Each XPG V1.0 memory chip is selected through a strict filtering process, complete with high-quality PCBs (Printed Circuit Board) and an aluminum heat sink that effectively lowers module temperature, ensuring maximum stability.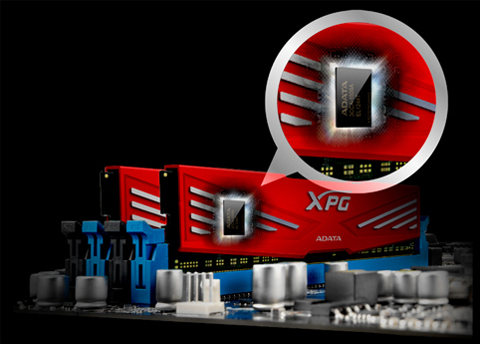 Crafted Lines and Outstanding Heat Dissipation
Top-tier enthusiasts in all countries – from gamers, to power users, to system builders demand not only the best in heat dissipation and long term stability of DRAM, but they are increasingly looking for components that improve the overall appearance or attitude of their rigs.
The ADATA XPG V1.0's improved heat sink takes a strong step forward to meet the demands of these groups, both technologically and aesthetically. The heat sinks effectively dissipate heat to keep your system cool. With sleekly crafted lines reminiscent of the mechanical goliaths found on today's electronic battlefields, it brings a striking look to your system.