The Fire and Waterproof NAS/RAID Storage Solution
The ioSafe 214 is a fireproof and waterproof, network connected, multi-drive NAS/RAID storage device for terabytes of your precious or business data. Designed to be the center of your private cloud, the ioSafe 214 is powered by a Synology DSM motherboard and operating system. It allows for fast access on your local network and remote access from nearly any device connected to the internet - all secured and protected by you. The ioSafe 214 is designed and assembled by ioSafe in California - a data storage company with a vision to protect the world's photos, videos and business data in the vulnerable public cloud.
It's all about you. Your data. Your stuff. All of it.
The ioSafe 214 is the first disaster-proof private cloud device of it's kind. Like an aircraft black box for your data, the ioSafe 214 is designed to protect and secure terabytes of the most precious data on the planet - your data
The Cloud Problem: Slow, Pricey and Insecure
If you have 20-30 GB to protect, the public cloud is an option. If you have terabytes to store, the traditional public cloud breaks down quickly.
Features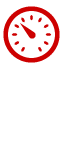 Speed
Moving a terabyte online can take months. Three or four terabytes? Fuggedaboutit! Months to upload and months to download. It's faster to ship a hard drive across the country than to try to stream the data across the internet. The situation is only getting worse as data growth will continue to exceed bandwidth over the foreseeable future. It's the equivalent of pushing the Pacific Ocean through a garden hose.

Security
No one in the public cloud cares as much about your data as you do. Information gets hacked, deleted and compromised in the public cloud as the biggest databases represent the juiciest targets for hackers. Staying in control of how your local data is stored, accessed and managed is an excellent way to avoid risks of the public cloud.
Cost
To store a couple of terabytes on Amazon's S3 Storage over three years will cost over $8000. Granted Mozy, Carbonite or Backblaze combined with Dropbox can be a fantastic setup if (1) you don't have terabytes of data and (2) you don't have them on a NAS and (3) you don't care about disaster recovery for all your programs or OS in addition to your data.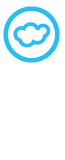 Private Cloud
The private cloud (aka NAS with cloud-like applications: picture sharing, music streaming and file syncing) can help solve the speed and security issues associated with the public cloud. It's fast when you're local and accessible when you're remote. The security is set by you and only you: simply pull the plug out of the wall if you want to completely lock out all external access to your data. Once your data is out in the public cloud, you lose control over how or where your data is stored. It will invariably get replicated across the internet and can never be made completely secure again.

Fire Protection
Protects data from loss up to 1550°F for 1/2 hour per ASTM E119
DataCast endothermic fire insulation technology protects your data from extreme heat. The DataCast formulation forms a chemical bond with water molecules that, at temperatures above 160°F, releases water vapor to limit the internal temperature of the unit during a fire.

Water Protection
Protects data from loss up to 10ft for 72 hours.
HydroSafe water barrier technology is designed to protect data loss from fresh or salt water damage, including full immersion. While keeping your data dry, the HydroSafe technology still allows heat to dissipate during normal operation.

Redundant Hard Drives (RAID)
Automatically mirrors and protects against hard drive failure.
With RAID 1, your hard drives are automatically redundant to guard against a single hard drive failure. The ioSafe 214 can utilize two hard drives up to 6TB each. The drives are hot-swappable in case of failure and will rebuild the volume back to a redundant state upon replacement.
Data Recovery Service
The ultimate safety net for the ultimate NAS, the ioSafe Data Recovery Service (DRS) provides a multi-use, no questions asked data and hardware recovery service. For any loss, no matter the reason, ioSafe will ship, attempt recovery, spend up to $2500 per terabyte on forensic recovery if required and send data back on replacement product. First use of DRS has no deductible. DRS Pro is intended for our Pro-sumer and Business Users by covering the ioSafe device + the connected server or PC with limits up to $5000 per TB.
Active Airflow Cooling
For optimum operating temperature, FloSafe active airflow cooling technology provides cooling airflow through the enclosure and across the disk drives during normal operating conditions. If destructive heat levels are sensed, such as in a fire, the FloSafe vent is designed to limit and protect your data from the extreme heat.

Theft Protection
First - be creative. You can make this device a part of your wireless network and hide it anywhere inside your house or workplace. Hide it as you might a small safe. Additionally, a Kensington lock slot is standard. An Optional Floor Mount / Padlock Kit (shipping in January 2013) will enable the ioSafe 214 to bolt down to any surface or be secured with a cable & padlock. Securing the drive also prevents the drive from moving during a disaster.
Disaster Recovery (DR) for the private cloud?
Streaming your data offsite for disaster protection is slow and is fraught with unknown risks regarding your service provider's policies and employees. Trying to replicate onsite and then physically move the data offsite for DR is a daily hassle and expense. You risk losing the data through human error, an unlocked car, disgruntled employee, etc. - bad things happen. Streaming or syncing terabytes online leads straight back to the public cloud's cost and bandwidth issues.
The ioSafe Solution...
ioSafe protects from natural disaster by wrapping its patented protection technology around vulnerable private cloud data - onsite. You get fast local access, redundant hard drives, security, nearly unlimited storage, cloud convenience, access to the data with virtually any device and onsite protection against natural disasters. It's a beautiful thing - digital Nirvana.
You can use our solution alone or in conjunction with your existing backup and DR practices if you have any already in place. Every situation is special and this technology is meant as a tool for you to use to reduce your vulnerability. There is simply no other single solution available with all the advantages of the ioSafe 214 for speed, flexibility, cost and disaster recovery.
OS Compatibility
World Class Apps
Apps make all the difference. We teamed with Synology to bring you world class DSM apps and operating system. Apps for backup, management, multimedia, productivity and surveillance. In addition to the list below, many more features of the Synology DSM community can be found.

File Station
File Station makes sharing and managing files easier and safer than ever. You can create folders, copy and delete files in between your PC and ioSafe 214; when you accidentally delete a file it can be easily restored in the recycle bin. For businesses, File Station can boost productivity with support for Google Docs, Windows ACL, speed limit for individual users, and many more.

Photo Station
Photo Station is an online photo album integrated with a blog for you to easily share photos with friends and family.

Antivirus Essential Server
Antivirus Essential is a free application to protect your ioSafe 214 from potential virus threats.

Directory Server
Directory Server provides LDAP service with centralized access control, authentication for our business users.
iTunes Server
iTunes Server allows you to share the music and videos on your ioSafe 214 with iPhones, Macs, PC's, iPad or any other iTunes client.

Surveillance Station
Surveillance Station is a web-based application that can manage IP cameras to safeguard your home or business.

Video Station
Video Station lets you browse and organize all video contents stored in your ioSafe 214.
Media Server
Media Server can easily connect those devices such as TV sets and stereo systems to your home network, and stream multimedia files stored on DiskStation to the devices to enjoy music, photos, and videos.
Cloud Station
Cloud Station is a file sharing service that specializes in file syncing between the ioSafe 214, PCs and Macs. Works like Dropbox but with none of the monthly fees or limitations.

Audio Station
Audio Station is a web-based audio application, allowing you to access the music library on your ioSafe 214 either at home or remotely.

Download Station
Download Station is a web-based download application, allowing you to post and allow co-workers to download large files from the ioSafe 214.

Mail Station
Mail Station provides a webmail service for you to access emails stored on your ioSafe 214.

Time Backup
Time Backup is an innovative backup solution that backs up ioSafe 214 data in multiple versions.

VPN Server
VPN Server turns your ioSafe 214 into a Virtual Private Network server
How does it work?
The ioSafe 214 connects to your home or business network, preferable at the main router or switch. A network drive (or "share") can be created that allows everyone on the local area network (LAN) with proper permissions to "see" the common drive and share the data. The data can also be made available to the wide area network (WAN - aka the Internet) by allow applications and data to be "forwarded" to the NAS at your router.
If you've never set up a network, get an experienced friend or call us - we're happy to help.