SAMSUNG S24C300HL
23.6" 5ms (GTG) HDMI Widescreen LED Backlight LCD Monitor
(Translucent Red Gradation)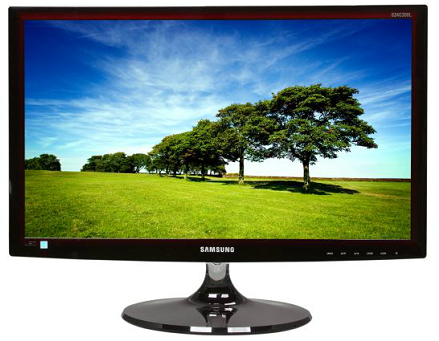 Shine Bright with a Samsung LED Monitor Series 3
Featuring a stylish and sleek design, the Samsung LED Monitor Series 3 delivers a brilliant visual performance with stunning 5,000,000:1 Mega Dynamic Contrast ratio, which essentially gives the viewer darker blacks, pristine whites, and an enhanced overall picture quality. Fast 5ms (GTG) response time with 1920 x 1080 full HD resolution yield the sharpest and most detailed images. And with the choice of three energy saving modes (50%, 25%, and Power Saving off), you will tailor your monitor use to meet your own personal needs. Additionally, a full suite of Samsung Magic features, such as Magic Upscale, MagicAngle, MagicTune and MagicBright3, take your viewing pleasure to the next level.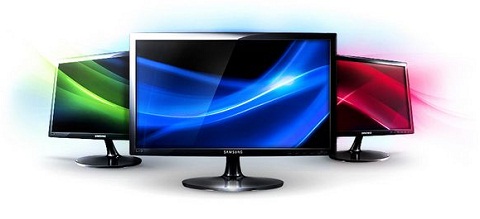 Experience Real Color with Mega DCR
Mega DCR delivers new levels of color and picture quality to your viewing experience with images that are real-to-life. Mega DCR's contrast ratio shows blacks at their absolute darkest, while whites and colors are at their brightest. You will notice a boost in the contrast level and clearer picture clarity. It's like an explosion of color that makes other screens seem dull in comparison. Enjoy your content with the professionalism it deserves.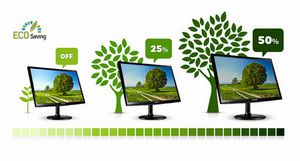 Control Power Consumption, Conserve Energy
Eco Saving makes saving energy easy. Your Samsung LED Monitor adjusts the brightness based on how much energy you want to save. And with the choice of three energy saving modes (50%, 25%, and Power Saving off), you can really tailor your monitor use to meet your own personal needs. Samsung's commitment to saving energy is designed to help both you and the environment. That and with up to 50% saving on consumption, you can really make a difference. Take the effort out of saving energy and take control with Eco Saving.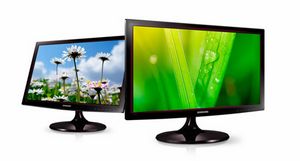 Style and Functionality in One Design
The Samsung LED Monitor Series 3 comes with a stylish design that includes a high glossy look. Its minimalistic style sticks to the basics with an air of sophistication. Its unique neck structure saves space and also lends to a structural beauty. Get all your work done with this sleek monitor.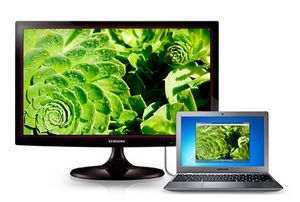 Upscale Your View with Better Quality and Picture
Magic Upscale improves image quality to such a level that you will only receive a better picture. Enjoy enhanced image quality no matter how the original picture quality is. Magic Upscale prevents image degradation when scaling up and gives only brilliant and pristine colors and images. And it also makes images on the monitor appear clearer and sharper than other brands.
Perfect Viewing from Every Angle
Enjoy a rich, high contrast image from various angles of view, whether you're viewing from above, below, straight on, or one side. While the picture washes out on a normal monitor, Samsung MagicAngle offers consistently outstanding color and contrast.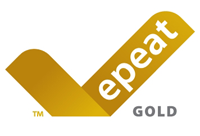 Eco Certification – EPEAT
Go greener with the Samsung LED Business Monitor, which comes with the new Green Certificate from EPEAT. With reduced 'soft power' consumption, this eco-friendly monitor is perfect for business.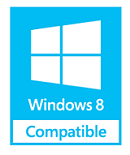 Compatible 100% on Windows 8
Upgrade to the Samsung monitor with 100% compatibility with Windows 8. This Samsung monitor has received a certification logo from Windows 8 that supports the Metro UI feature.