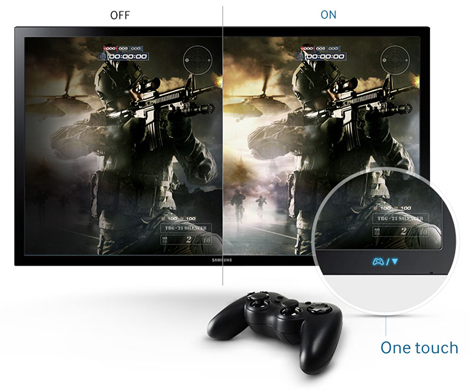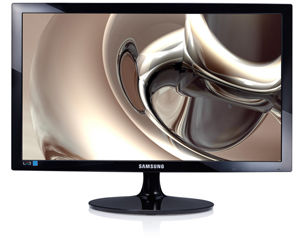 Samsung 24-Inch LED Monitor S24D300HL Series
23.6-inch screen with 1920 x 1080 resolution
Game Mode for superior gaming performance
Mega DCR for enhanced picture
Magic Upscale video input optimization
HDMI and VGA ports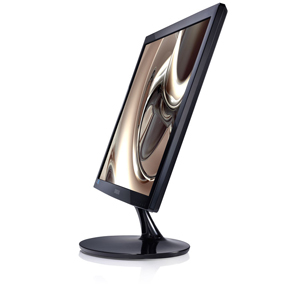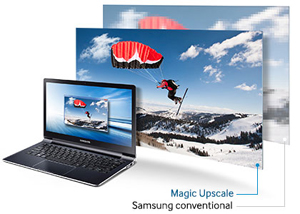 Sleek, Minimalist Styling
The S24D300HL was designed in a way that it would fit in anywhere, whether at home or at the office. The sleek high-gloss black finish adds a stylish, modern touch and blends in with almost any decor.
Optimize Gaming with One-Touch Game Mode
Game Mode automatically detects changes in scenes, enhances colors, and adjusts contrast so you don't miss anything. A fast 5-millisecond response time ensures that you keep up with the action.
Mega DCR and Magic Upscale Enhance Picture Quality
The Samsung 24-Inch LED Monitor S24D300HL includes Mega Dynamic Contrast Ratio (DCR) technology, which manages contrast ratio in real time to deliver brilliant colors, deep blacks, and pristine whites. This technology results in contrast ratios as high as 5,000,000:1. Magic Upscale optimizes the picture quality from connected devices, so that video from laptops and mobile devices is brighter and crisper.
Eco Saving Modes Reduce Power Consumption
In order to reduce power consumption and to customize the user experience, the S24D300HL offers three Eco Saving modes: 25 percent, 50 percent, or turn Eco Saving off. This monitor has earned an ENERGY STAR 6.0 rating.
HDMI and VGA Ports
Connect to your HD laptop, cable or satellite box, Blu-ray player, HD game system, or any other device with the onboard HDMI port. Switch back and forth between HDMI and VGA input by pressing the monitor's source button.
Compatibility and Dimensions
This monitor is compatible with computers running recent versions of Microsoft Windows, including Windows 8, or Mac OS X. With the stand, the monitor measures 16.42 by 22.40 by 7.75 inches (H x W x D) and weighs 7.81 pounds. It has a 23.6-inch screen and a resolution of 1920 x 1080 pixels.
Package Contents
Samsung 24-Inch LED Monitor S24D300HL, VGA cable, and quick setup guide.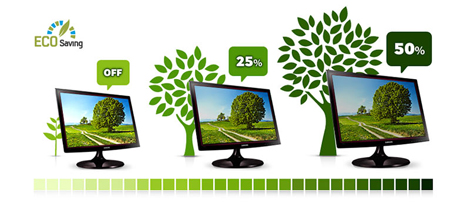 Samsung Monitors
SD300 Series
SD360 Series
SD390 Series
SD590 Series
UD590 Series
D310 Series
Available Models
S20D300H, S22D300HY, S22D300NY, S24D300HL
S24D360HL, S27D360H
S24D390HL, S27D390H
S24D590PL, S27D590P
U28D590D
T28D310NH
Support for Ultra HD and 4K Video
✔
Mega DCR for dynamic color/contrast management
✔
✔
✔
✔
✔
✔
Color Enhancer Plus
✔
Clean View for enhanced picture quality
✔
Magic Upscale up-converts older video formats
✔
✔
✔
✔
✔
Picture-in-Picture 2.0 technology for HD dual display
✔
1 millisecond response time for blur-free action
✔
Game Mode
✔
✔
✔
✔
✔
✔
Sports Mode
✔
ConnectShare for viewing media on a USB drive
✔
Elegant Touch of Color design
✔
✔