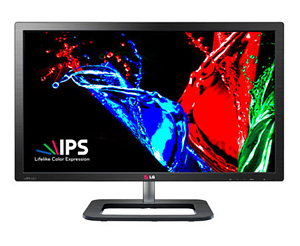 Desktop Monitors
27in. (measured diagonally) LED Back-lit WQHD High-Resolution LG IPS Monitor Color Prime
27EA83R-D
Advance Viewing Pleasure with Ultimate Picture Quality
A Complete Solution for Professional Color Calibration
Wide Screen of Powerful Multitasking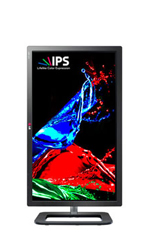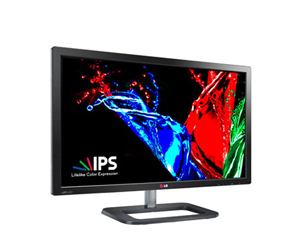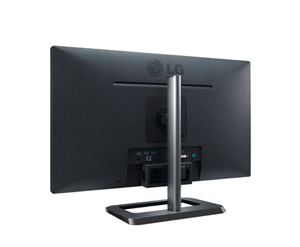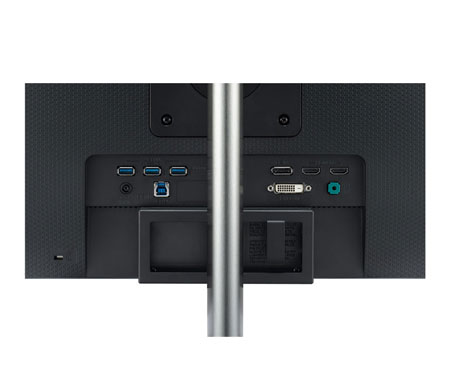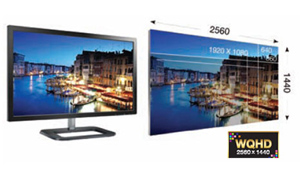 WQHD (Wide Quad High Definition) technology offers resolutions four times higher than conventional HD. Even when viewed up close, experience vivid, crisp, nearly tangible images.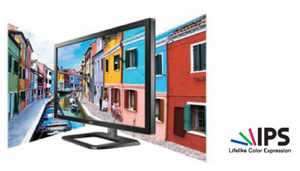 Lifelike
Color Expression
LG IPS is the answer for those who desire a lifelike viewing experience. With exceptional picture quality, you will be free from any constraints on your eyes and posture.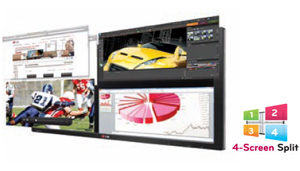 The ColorPrime Monitors wide screen allows up to four windows to be shown in eight different screen ratios without feeling cluttered. Multitask more efficiently and comfortably with just one click.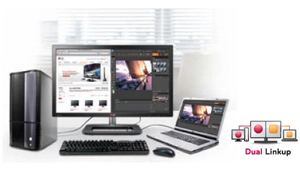 For quick business meetings, the Dual link-up feature allows two portable devices, such as a computer, camera, phone or Blu-ray player to be connected to the monitor and used on a single screen simultaneously.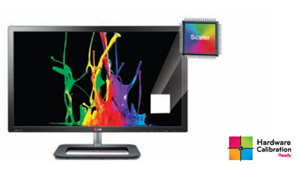 Hardware Calibration
Ready
Hardware Calibration is the solution that directly adjusts the monitor's color settings to deliver the most accurate colors, rather than adjusting its graphic board to deliver predictable colors.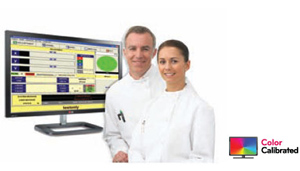 Color Calibrated
Experts have conducted color calibration tests on the factory floor, and provide assurances to the customer about the accurate color representation.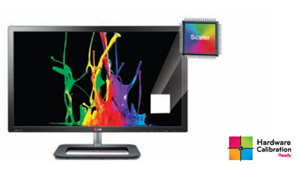 True Color Finder is LG's exclusive software for conducting hardware calibration. True Color Finder makes accurately adjusting your monitor's color settings simple.
External Calibrator
External Calibrator is LG's exclusive calibrator for color calibration. With LG External Calibrator, the color of monitors can be more accurately calibrated. External Calibrator is sold separately.
Key Features