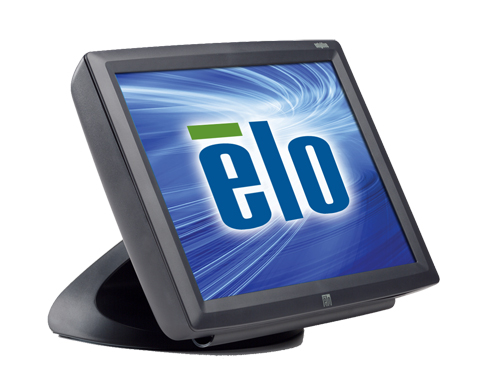 1529L Multifunction 15-inch Desktop Touchmonitor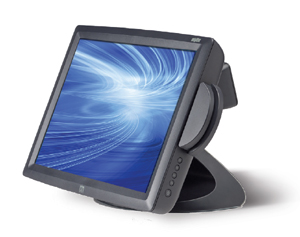 The Elo 1529L Touchmonitor expands the Elo Touch Solutions high profile family of reliable, easily integrated, multifunction touch solutions that meet the requirements of systems integrators, OEMs, and value-added resellers. The rugged 1529L includes POS options such as a three-track magnetic stripe reader (MSR) and a customer facing display.

The 1529L has been "designed for touch" from the ground up, with such features as a spill-resistant sealing, a stable tilt base that is removable or reversible for wall mounting, a VESA mounting option, connectivity incorporated within the monitor, reducing the number of power bricks and communication cables and side controls with lockout for public use. The Elo 1529L Touchmonitor offers a wide range of connectivity, including serial and USB, and a choice of AccuTouch five-wire resistive and IntelliTouch surface acoustic wave touch technologies.