1928L 19-inch Desktop Touchmonitor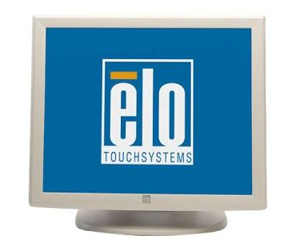 The Elo 1928L 19" LCD Medical Desktop Touchmonitor
delivers cost-effective solutions for healthcare professionals and patients. This compact touchmonitor is "designed for touch" from the ground up, with Elo's proven expertise and reliability built-in, and not added later by altering an existing monitor.

The 1928L 19" LCD Medical Desktop touchmonitor is available with the robust performance of Elo's APR (Acoustic Pulse Recognition), IntelliTouch surface acoustic wave, AccuTouch five-wire resistive touch technologies, and non-touch. The innovative IPX1 enclosure sheds water and is safe from liquid drops and spills, which means the 1928L can be safely placed in patient care areas, such as the operating room or patient bedside, where contamination may occur. The touchscreen can be activated with a finger, gloved hand or soft stylus, an important capability for medical applications. Simplified worldwide electronic approvals cover the entire monitor that is designed, built, serviced, and supported by Elo, a true single source supplier.