Sennheiser Black PX210BT Supra-Aural Bluetooth Headphone
OVERVIEW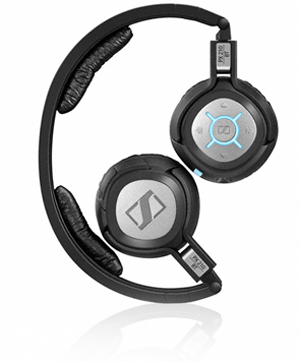 Free yourself from the hassles of cords! The PX 210 BT wireless, closed mini headphones make for an excellent option for those who don't want to be tethered to their audio source.
For an optimized Bluetooth® 2.1 wireless transmission performance, it is recommended to pair these headphones with a Sennheiser Bluetooth dongle (sold separately). Otherwise, it is also possible to listen using the included audio cable.
The PX 210 BT deliver an excellent sound reproduction, made possible by high-output neodymium magnets and Sennheiser's Duofol diaphragms.
They also offer a collapsible design with metal-reinforced headband, and come complete with easy-to-use controls for hours of hands-free listening.