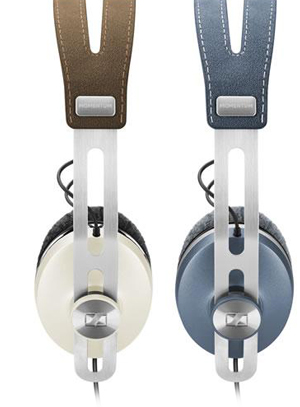 Momentum Supra-Aural On-Ear Headphones
The Momentum On-Ear's elegant design and fresh colors embody the high-end aesthetics of the company's award-winning Momentum full-size headphones in a smaller format, perfect for enjoying high-performance sound on the go. Available in a range of fresh pastel colors that have been carefully selected by an international team of fashion designers and trend scouts, the Momentum On-Ear is at the forefront of an emerging trend for softer shades that promise to be a key feature in the look of fashion collections for the coming year and beyond.
And there's so much more — you'll still enjoy the perfect combination of sound and style. Powerful, state-of-the-art magnet systems offer uncompromising stereo sound, richly detailed and spacious with a slight emphasis on the bass.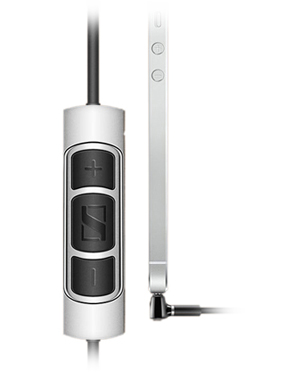 Choose from a range of subtle pastel colors to suit your style
Luxurious, lightweight design that will take you anywhere
Enjoy a rich pure sound that is incredibly detailed
Detachable in-line remote and microphone compatible with Apple's iDevices
Why Sennheiser?
Sennheiser is the brand of choice for many high-profile recording artists and live sound engineers, delivering the ultimate audio experience to people who crave true-to-life sound. For nearly 70 years, Sennheiser has applied its in-depth audio research to the development of premium headphones and microphones. Every Sennheiser product endures rigorous quality control tests to ensure you receive durable, great-sounding headsets that will withstand daily use in a variety of environments.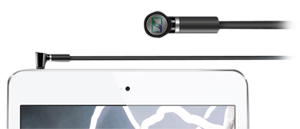 Learn More About the Momentum On-Ear Headphones
The Momentum On-Ear is a brilliant way to enjoy music when traveling to work; the compact on-ear design lets you take that experience anywhere. The luxurious Alcantara® ear pads reduce background noise to a minimum in noisy environments, while a convenient in-line remote and microphone allow direct control over Apple iDevices for music playback and making and receiving calls on the go.
Features
Momentum On-Ear headphones are crafted from luxurious, lightweight materials including stainless steel and soft Alcantara® — stylish yet durable enough to use on the move
Match your style - Momentum On-Ear is available in shades of pink, green, blue and ivory that complete the look of current catwalk collections and beyond
Powered by Sennheiser's 18Ohms proprietary sound drivers — the On-Ear's deliver full stereo sound with an extraordinary rendition of detail
Closed-back design - to reduce background noise to a minimum in even the noisiest of environments (also allowing enough sound through to give you a sense of the environment you are in)
Premium comfort - soft and supple ear pads made from high quality Alcantara®, sourced from Milan
The headband is crafted from a single piece of stainless steel - it is easy to adjust, lightweight and durable
Maximum convenience - a single-sided detachable cable with an in-line remote and microphone for compatibility with Apple devices
Chic, durable carrying case, also for storage
Two-year warranty
*Functions are device dependent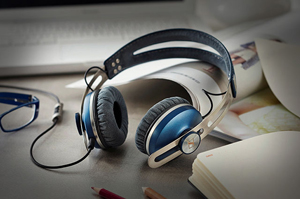 Did You Know?
Lightweight yet strong, the Momentum On-Ears elegant headband sliders are made from premium stainless steel. The headband and ear pads are wrapped in high-tech Alcantara®, a luxury material used by car and yacht upholsterers for its unique combination of softness, comfort and durability.
Sennheiser Recommends this Headset For ...
...Anyone who would like to be able to combine both a smart eye-catching design and incredible sound performance in a portable format. It's so easy to fit these into your everyday life.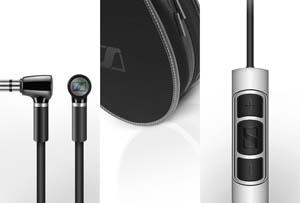 Compatibility
This headphone is compatible with any device with a 3.5mm headphone socket for audio, including MP3, iPod, iPhone (iPod and iPhone are trademarks of Apple Inc. registered in the US and other countries).
Warranty
The Momentum On-Ear is covered by a two-year warranty.
What's in the Box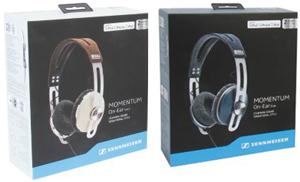 Momentum On-Ear headphones
Carrying case
Cable with smart remote
Standard connection cable
Manuals