Yamaha Pro 400 High-Fidelity Over-Ear Headphones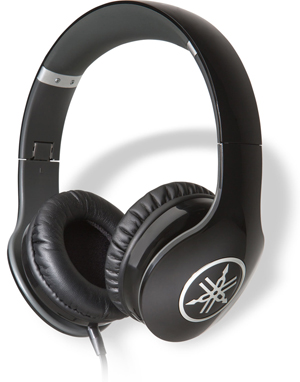 If music is your passion, Yamaha designed the PRO 400 headphones for you. They don't merely deliver sound to your ears, they create the sensation of being there – in your favorite studio session, at an unforgettable concert, or lost in a universe that only exists in the artist's mind.
Over-ear design for superior noise isolation
Premium, mobile-optimized drivers for maximum efficiency and performance
Yamaha tuned for exceptional clarity, power and tonal accuracy
Durable build
Adjustable headband and soft ear cushions for outstanding comfort
Compact folding design for easy storage
Semi-rigid case
Detachable tangle-resistant flat 4-foot (1.2m) cable with in-line remote/mic optimized for Apple devices
Detachable tangle-resistant flat 10-foot (3m) cable
Gold-plated 1/4" adapter
FEATURES
If You Love Music, Listen to the PROs
As the world's largest musical instrument manufacturer and the leading choice of professionals for studio and concert gear, Yamaha knows better than anyone how to make your music sound its absolute best. Now you can enjoy the Studio Sound experience anywhere you go. PRO Series headphones go beyond just "powerful bass" to authentically reproduce any style of music. From Classic Rock to Hip-Hop, from Latin Jazz to Delta Blues, the PRO Series brings all your music to life. Your collection is waiting.

Powerful, Authentic Sound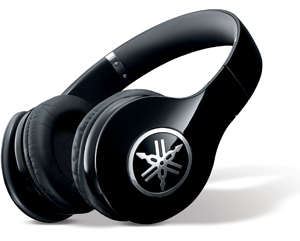 Tight, precise, and well-balanced – the PRO 400 headphones create a rich, deep soundscape isolated from the outside world and tuned to perfection the way only Yamaha can. They incorporate a newly-developed Yamaha-proprietary driver design, sporting robust 50 mm drivers with neodymium magnets that provide maximum efficiency when used with mobile devices such as smartphones, tablets and other portable music players. The over-ear cup shape offers excellent noise isolation, while premium ear cushion materials insure crisp, clear sound reproduction.
Ultra-comfortable and Built to Last
Built to handle the rigors of everyday use without wearing you down, the PRO 500 features an adjustable, reinforced headband with ample padding textured for a pleasant feel. The band is shaped to apply just the right amount of pressure – snug enough to provide noise isolation, yet light enough for long listening sessions. Its ear cushions are extraordinarily soft and smooth, with a feel so natural you'll never want to take it off.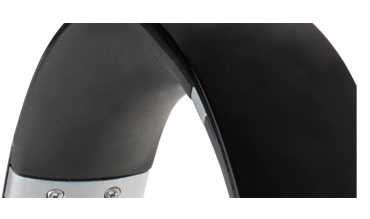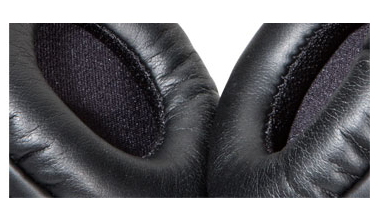 Fuel-injected Design
Drawing inspiration from the world's finest musical instruments and motorcycles, the PRO Series headphones get your heart racing before you even plug them in. Gorgeous geometry and ultra-clean design curves are matched with premium color and finish materials, and emblazoned boldly with Yamaha's iconic tuning-fork marque, conjuring the power and energy of our high-performance supersport bikes.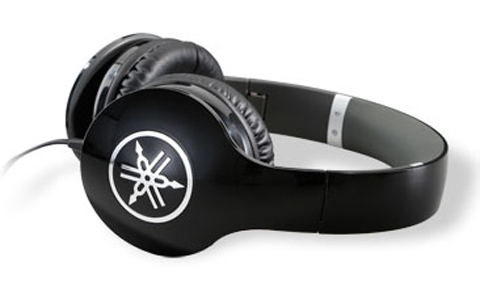 Versatile, High-performance Connectivity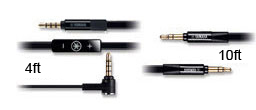 The PRO 400 comes with two detachable, tangle-resistant flat cables: one in a 4-foot length with an in-line remote/mic, ideal for most mobile applications, and one in a 10-foot length for use in the home. Both cables are made from a material that is durable and designed to reduce "touch noise" transfer effects. The flat construction keeps the internal cores separated to minimize interference and terminates to a low-profile right-angle connector. A gold-plated 1/4" adapter is included in the box for connecting to professional-grade audio equipment.
Control at Your Fingertips
The 4-foot cable includes an in-line remote/microphone optimized for use with Apple iPod, iPhone and iPad devices. The "+" and "-" buttons control volume for both music and phone calls, while the center button allows you to play/pause music, skip to the next song, skip to the previous song, or answer/end phone calls. The controller buttons provide a tactile click-response, enabling intuitive operation without need for visual reference. For non-Apple devices, control behavior varies due to differences in applications and pin configurations.
Bring it With You…Everywhere
Engineered to move you and keep you moving, the PRO 400 folds into a compact size for traveling. It also comes with a semi-rigid protective carrying case.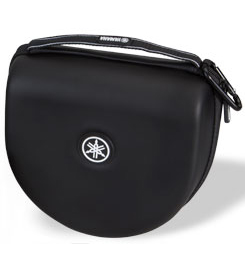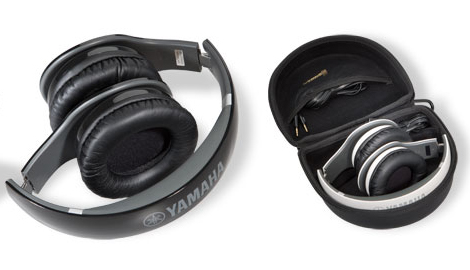 SPECIFICATIONS
Design
Over-ear, closed back
Driver Type
Dynamic, neodymium magnet
Driver Unit
2" (50mm)
Impedance
23 Ohms @ 1kHz
Maximum Power
1,000mW
Sound Pressure Level
106dB ± 3dB (1kHz, 1mW)
Frequency Response
20Hz – 20kHz
Weight (without Cable)
10.2oz (289g)
Ports
1/8" (3.5mm) on left earcup
Cable Length
CABLE A: 4-foot (1.2m) detachable, tangle-resistant flat cable with remote/mic optimized for Apple devices
CABLE B: 10-foot (3m) detachable, tangle-resistant flat cable
Connectors
CABLE A: 1/8" (3.5mm) male-to-male mini stereo with L-type on one side
CABLE B: 1/8" (3.5mm) male-to-male mini stereo
Included
Semi-rigid carrying case; detachable, tangle-resistant flat cable 4-foot (1.2m) with in-line remote/mic optimized for Apple devices; 10-foot (3m) detachable, tangle-resistant flat cable; gold-plated 1/4" adapter; cleaning cloth
WHAT'S IN THE BOX