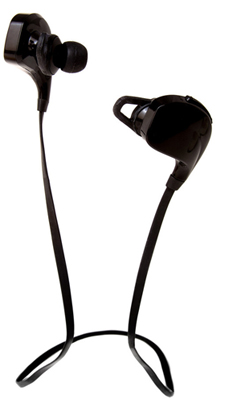 Tenqa Fit In-Ear Wireless Earbuds with Bluetooth

EARBUDS FOR SPORTS
Unleash your workout with the Tenqa Fit In-Ear Wireless Earbuds with Bluetooth 4.0 technology. Run, play, lift, and workout indoors or outdoors with your phone, tablet, or iPod tucked away safely in your pocket, on your treadmill, or up to 33 feet away from you, giving you maximum freedom to perform for up to 5.5 hours. After you are set up, just turn on your wireless earbuds and your music device will automatically pair so you can listen to your music or mobile content tangle-free.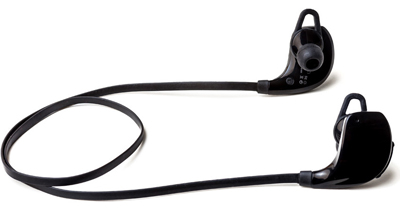 SOUND IS PRIORITY NUMBER ONE
Tenqa is known for making wireless headphones with deep bass, a clear midrange, and soaring highs -- and these new Bluetooth earbuds are no exception. We invested heavily in aptX® audio coding to deliver a lossless sound that is unprecedented in other wireless earbuds. We would even say that most wired earbuds don't even stand a chance next to the Tenqa Fit. Slip them on, crank them up, and get moving. You won't be disappointed.
THE FIT ARE DESIGNED WITH "FIT" IN MIND.
The Fit wireless headphones are lightweight and designed to stay snugly in place while you move. Three sizes (S, M, L) of ear stabilizers are included to adjust your Fit earbuds to the contours of your ear and hold them in place. Two types of interchangeable ear tips -- smooth and contoured -- in 3 sizes (S, M, L) ensure that your earbuds stay in, external noise stays out, and you find that perfect fit.
CVC ACTIVE NOISE CANCELLATION
The Fit Bluetooth earbuds use active noise cancellation to block the noise -- whether it's wind, music, or other people -- around you and keep you focused in your zone. The Tenqa Fit listens for unwanted distractions and counters them with an opposing signal to keep them out of your space and keep your mind on your goals.
CONTROL YOUR MUSIC FROM ANYWHERE
Integrated controls on the Fit Bluetooth earbuds make it easy to change tracks, adjust the volume, or answer calls while your phone or music device is tucked away.
NOT JUST FOR MUSIC. HANDS-FREE CALLS TOO.
When you get a call, your music will automatically pause and you just press a button on your wireless earbuds to answer the call. No fumbling around for your phone. The built-in, bi-directional mic will make sure that you are heard loud and clear -- even in a loud environment -- and is designed to block wind noise while running and biking. When you are done with the call, the music automatically picks up right where it stopped.
YOU HEAR VOICES -- THE GOOD KIND
Voice prompts keep you on cue by letting you know when your Bluetooth headphones are connected, when your battery is low, and when you have an incoming call. Consider them a coach keeping you on top of things.
PLAYS NICE WITH EVERYONE
The Fit are wireless Bluetooth Headphones for iPhone 5S, iPhone 5C, iPhone 4S, iPhone 4, iPhone 3GS, iPod touch, all Android phones, Blackberry, and many other Bluetooth devices. Keep your gear tucked away and uninhibited by wires.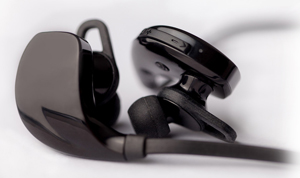 WORKOUT AFTER WORKOUT, TENQA WILL BE THERE
The rechargeable Li-ion battery provides up to 5.5 hours of listening time that will last you through any workout you can handle. The included standard micro USB cord connects to a USB charger to keep the Fit headphones charged up, so they're ready to go when you are.
On the iPhone, the Tenqa Fit battery status icon on the top right corner of the iPhone let you know how much battery life is remaining.
The Tenqa Fit Wireless Bluetooth Headphones are covered by a one-year, full replacement warranty.