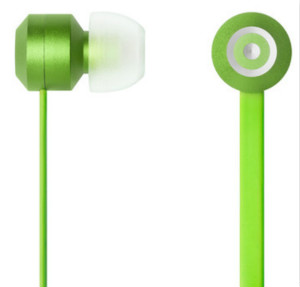 Tenqa Black Bullseyes 3.5mm Connector Aluminum Earbuds with Mic and Remote
Tenqa Bullseyes bring big, hi-def sound in a small, lightweight, colorful package with some of the biggest earbud drivers out there - 11mm. These compact earbuds feature all-aluminum construction, a mic for phone calls, and controls for your audio. They have been carefully engineered to hit hard without the distortion so all you will hear is the deepest bass, a clear midrange, and soaring highs.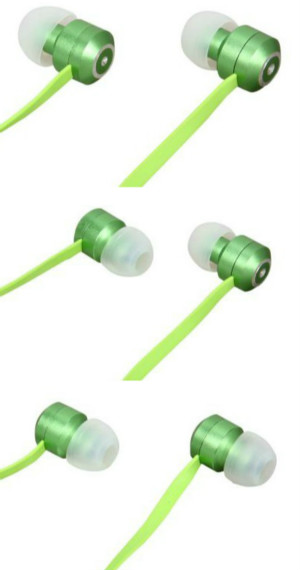 Huge Drivers
Size matters when you want vibrant bass, crystal clear clarity, and real life vocals. Tenqa Bullseyes pack giant 11mm neodymium rare earth magnet drivers into solid metal housing for the purest mobile sound possible. HD audio is true to sound and you can bump these full spectrum drivers loud without the destructive distortion of other cheap, plastic headphones.
Built to Last
The lightweight and durable aluminum housing of the Tenqa Bullseyes put your original equipment fragile, plastic earbuds to shame. Every component from the earbuds to the mic/remote control combo all the way down to the 3.5mm plug is machine forged in premium anodized aluminum for rugged durability all while preventing the unwelcome buzz of plastic headphones.
Mic and Remote
Control your music and phone calls with the integrated 1-button remote that is compatible with virtually all smartphones, including Androids and iPhone. The simple, single button design allows for on-cable playback control including pause, next track, and answering calls. The built-in, hi-fi omni-directional microphone lets you discreetly take handsfree calls without fumbling for your phone from your pocket or bag.
Fewer Tangles
The flat design of the cable is designed to reduce tangles so you can spend more time listening to your music and less time untying it. The gold plated 3.5mm stereo plug has a zero degree tilt that is universal with all devices and stays flush in your pocket while providing clear, no-loss audio and reduced interference.
Tight Fit
No matter what is going on in the crazy world around you, the secured fit, in-ear design of the Tenqa Bullseyes conform to your ears to form a seal between you and the outside world. Most earbuds just sit "on" your ear leaving your ear cavity wide open to external noise. Tenqa Bullseyes' comfortable, soft silicone earbud tips fit "in" your ear to block the world so you can hear more deep bass and hear your music as it was intended to be heard. Three different sizes of earbud tips are included to create the perfect, unique fit that conforms to your ears.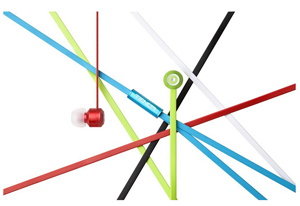 Colors
Stand out from the masses with an array of vivid colors. Every inch of the Tenqa Bullseyes is finished in a distinctive color that represents you while combining industrial grade materials with studio quality acoustics.
What's in the Box