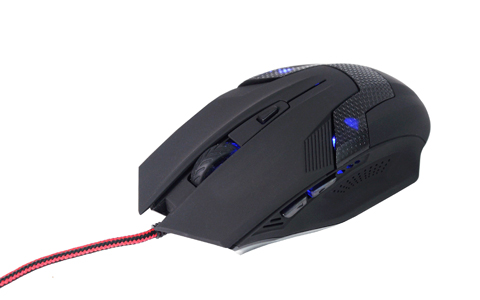 Orange MMOUC122NB - 2400DPI Ergonomic High Precision Gaming Mouse with Side-Control Buttons - PRO-AIM Gaming Sensor
PRO-AIM Gaming Sensor
Back/forward Thumb Buttons
4 Levels of DPI: 800/1200/1600/2400
Brilliant Blue Light
Braided-fiber USB Cable
Perfect weight, 20g of built-in Iron
Plug-and-play
Features
For game playing, it's not only comfortable in use, with its ergonomic control and balance, adjustable dpi and thumb buttons, your competitive gaming will soar to the next level.
It's simply the best choice for surfing the web. Simply click on its hotkeys to easily navigate the web. Designed with sophisticated ergonomics for a comfortable feeling no matter how long you use it.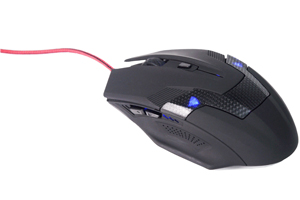 Back/forward Thumb Buttons
Back/forward, two side control buttons built in the comfort place.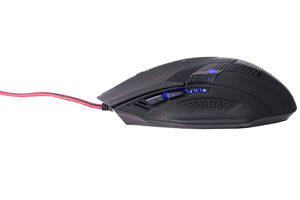 Multiple DPI Settings (800/1200/1600/2400), High Precision Sensor
Quick-Switch dpi button for a variety of conditions. High resolution sensor ensures responsiveness and accuracy, high-quality switches create unsurpassed tactile feedback and speed with firm, crisp clicks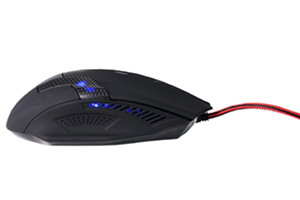 Perfect Weight with 20 Grams of Weight Built-In
Unquestioned ergonomic design increases comfort for an enhanced gaming performance.
20 Grams of iron built-in - great for playing games and surfing the web.
Brilliant Blue LED Back Light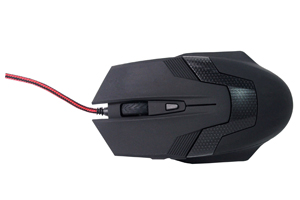 Pro-AIM Gaming Sensor - Experience Smooth, Precise Tracking
Reliable Pro-AIM gaming sensor with a 1 millisecond response time lets you conquer opponents easily.
Totally Comfortable Design, Exquisite Five-Foot (1.5m) USB Cable
It's equipped with an exquisite, stretch resistant and durable, 5-foot (1.5m) USB cable.
Comfortable surface, with the most-agile performance.
Works with Windows XP/Vista/7/8 and Mac OSX, Plug-and-Play Installation
What's in the Box