Capture Precious Moments with Sophistication
The stylish and easy-to-use Canon PowerShot ELPH 115 IS turns any moment into a high-quality image. The bright, powerful 8X Optical Zoom with 28mm Wide-Angle lens takes you up close for detail and out wide for group shots, while the 16MP sensor and DIGIC 4 Image Processor deliver sharp resolution and beautifully accurate color. And now you'll shoot longer thanks to the new ECO Mode, which reduces power consumption. Smart AUTO makes high quality easy in any situation by choosing optimal camera settings perfect for 32 recognized scenes. Your memories live on in sharp, true-to-life 720p HD video, and recording starts with a simple push of a button. Intelligent IS eliminates blur by automatically choosing image stabilization that's right for the shooting situation.
Highlights
8X Optical Zoom with 28mm Wide-Angle Lens
The powerful Genuine Canon 8X Zoom Lens delivers outstanding optical performance and versatility. The zoom starts at 28mm wide-angle and extends to 224mm telephoto (35mm equivalent), covering an exceptionally wide range. The telephoto reach gives you the freedom to capture subjects from a considerable distance, while the 28mm wide-angle makes it easy to shoot sweeping landscapes, large groups of people and tall buildings.

16MP Sensor
16.0 Megapixels of resolution makes your images rich and clear, with textures and tiny details faithfully reproduced even at the long end of the big 8x Optical Zoom. This high level of resolution is ideal for creating the largest prints, and allows you the flexibility to blow up and crop any section of an image to express your creativity. The DIGIC 4 Image Processor powers the camera's advanced systems and features, ensuring fast, reliable performance with low battery consumption.
DIGIC 4 Image Processor
With each successive generation, DIGIC processors have brought elevated performance and powerful new features to PowerShot digital cameras. The DIGIC 4 Image Processor has ushered in a new level of picture quality and accelerated processing, making possible features such as high-speed continuous shooting, HD video and Face Detection Self-timer.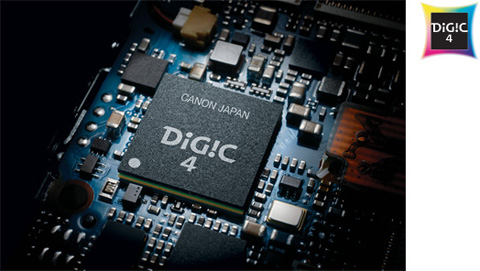 Smart AUTO
The PowerShot ELPH 115 IS digital camera gives you Smart AUTO - sophisticated Canon technology that makes getting that great shot as simple as pressing the shutter button. Smart AUTO automatically detects scenes by assessing various factors in both the background and the subject. Detected scenes are analyzed using 32 predefined shooting situations. The camera then makes optimal settings to ensure the best possible image capture when shooting still images. Smart AUTO also includes Advanced Subject Detection, which allows the camera to detect and track non-human moving subjects like animals and vehicles. With Smart AUTO, all you have to do is frame your shot and capture away.
Shoot Brilliant 720p HD Video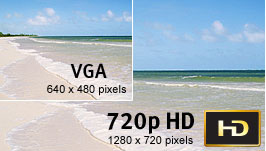 You can shoot high definition video anytime, anywhere, with the pocket-sized PowerShot ELPH 115 IS. With a simple push of the dedicated movie button, you'll be able to instantly record every moment in motion. 720p HD video is smooth, vivid, and beautifully lifelike, making it an ideal way to capture special memories. In addition to being able to shoot 720p HD video at 25fps, the PowerShot ELPH 115 IS can also shoot 640 x 480 VGA video at 30fps.
Dedicated Movie Button for Easy Video Capture
It's never been easier to shoot videos with a PowerShot digital camera. To make shooting video as natural as snapping pictures, the PowerShot ELPH 115 IS has a dedicated movie button. No need to plan ahead, no need to search through menus on the LCD screen; when you feel a moment would be best captured in 720p HD, simply press the button and recording begins. The camera is always ready to shoot stills or video whenever you want.
Intelligent IS
Intelligent IS analyzes camera movement and applies the best shake correction method for the shooting situation - allowing you to focus on framing and capturing your shot. For stills, the system automatically selects among Normal, Panning, Macro (Hybrid) and Tripod IS modes. When shooting video, the system automatically selects among Dynamic, Powered, Macro and Tripod IS modes.
New ECO Mode Helps Reduce Power Consumption for Longer Battery Life
The PowerShot ELPH 115 IS takes energy conservation to the next level with ECO Mode, which provides more shots per single charge through LCD monitor and camera power management. ECO Mode can be activated for easy power preservation when an outlet is unavailable or the moment is too exciting to put the camera down. ECO Mode quickly wakes the camera from sleep when a button is pressed so you won't miss the moment. When the fun with family and friends runs late into the evening, ECO Mode on the PowerShot ELPH 115 IS makes sure your camera keeps up.

What's in the Box