Tamron AF005Nll-700 SP 70-300mm F/4-5.6 Di VC USD Lens for Nikon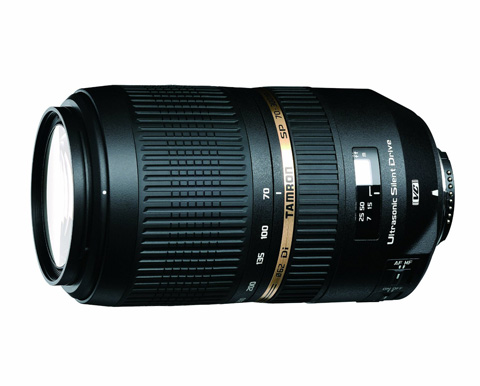 From the Manufacturer:
In the pursuit to achieve the most outstanding image resolution in the 70-300mm class, Tamron's Anniversary lens - the SP AF70-300mm F4-5.6 Di VC USD - utilizes an advanced optical design that features a Low Dispersion (LD) and an Extra Low Dispersion (XLD) lens element made from specialized materials that prevent chromatic aberration. As a result, the SP AF70-300mm F4-5.6 Di VC USD (Model A005) boasts sharper contrast and greater descriptive performance than all others in its class.
In addition, this is the first Tamron lens sporting a Ultra Silent Drive (USD), Tamron's very own auto-focus drive mechanism. This USD mechanism really delivers, making it a perfect telephoto zoom choice for photographing sports, racing, or other fast-moving subjects. The lens also boasts Tamron's proprietary Vibration Compensation (VC) image stabilization to assist in handheld photography, not only at long focal length ranges where blurring is common, but also under low-lit conditions, dramatically enhancing photographic freedom. This combination of best in class image resolution, Ultra Silent Drive, and Vibration Compensation, is a new achievement of Tamron technology - culminating in the production of a premium 70-300mm lens.
---
Tamron SP AF 70-300mm Di VC USD Features

Best-in-Class Optical Performance
High resolution through use of XLD glass
New Ultra Silent Drive (USD) motor for fast and quiet AF
VC anti-shake mechanism for steady shooting
SP class specifications
Dual format Di design for use on full-frame and smaller sensor cameras
109-465mm equivalent focal length on APS-C cameras
Super Performance for Discriminating Shooters
The Tamron Super Performance (SP) series is a line of ultra-high-performance lenses designed and manufactured to the exacting specifications demanded by professionals and others who require the highest possible image quality. In creating SP lenses, Tamron's optical designers put their foremost priority on achieving superior performance parameters - they are all designed to a higher standard with little regard for cost constraints. As a result, Tamron lenses bearing the SP designation feature impressive and innovative designs that have established an enviable reputation for excellence among those knowledgeable photographers that demand the very best.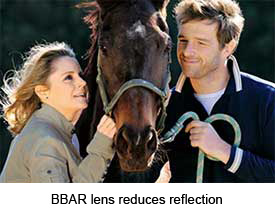 A Full-Time Manual Focus Makes Fine Tuning Easy
All Tamron lenses have high auto focus precision and are designed to capture subjects easily and in almost any situation, yet sometimes a photographer wants to fine-tune and make adjustments on the fly. The integration of a full-time manual focus offers just that: instead of fumbling with switches, photographers can go from auto-focus to manual-focus by simply adjusting the focus ring. This feature helps the lens produce impressive results even in telephoto situations where the depth of field is narrow.
Cleaner Crisper Images without Flare or Ghosting
New Broad-Band Anti-Reflection (BBAR) reduces the lens reflection and dispersion that cause ghosting and flare. The coating enhances light transmission in both the short and long wavelength ranges, ensuring excellent performance in all photographic conditions. Additionally, internal surface coatings are applied to cemented surfaces of all lens elements to deliver sharp, high-contrast images and flawless color reproduction.
---
Vibration Compensation (VC) Mechanism-Making Telephoto and Low Light a New Medium
The actuator and algorithms, developed in-house at Tamron, provide the power that gives VC it's excellent tracking performance and smooth, stable viewfinder image. Tamron's VC mechanism provides a three-coil system, whereby the three driving coils activate the shake-compensating VC lens groups electromagnetically via three steel balls. The VC lens elements are held in place only by contact with the steel balls, achieving smooth movement with little friction, helping to eliminate the blur from camera shakes for clean shots night or indoors, or in macro and telephoto situations, hand held has never been this easy.
---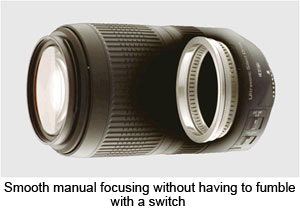 Speed is Nothing if not Stable
Fast and accurate without so much as a whisper. The SP 70-300mm F4-5.6 Di VC USD is the first to boast Tamron's new Ultra Silent Drive (USD). USD is Tamron's latest autofocus motor technology rotor, converting ultrasonic waves into torque to quietly deliver a new level of focus precision and speed. Because it's still built on a rotor, its full time manual focus is as easy as ever-allowing the photographer smooth manual focusing without having to fumble with a switch. With advanced motor technology and newly-developed software, Tamron's USD delivers a practical, precise, noiseless photographic experience at turbo speed. For those dynamic sports shots, moving vehicles, or fast moving subjects, there has never been a better option.
---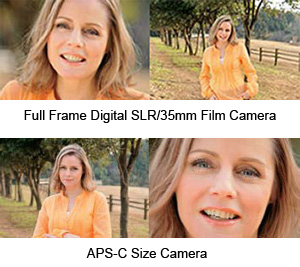 Extra Low Dispersion (XLD) Lens
Extra Low Dispersion (XLD) lens elements made from specialized ultra-high-grade glass allow Tamron lens designers to achieve much greater control over chromatic aberration (color fringing) and magnification aberrations, the two major factors that inhibit image quality enhancement. In combination with LD elements, XLD elements are used to achieve sophisticated lenses that deliver the highest possible contrast, the finest detail, and superior imaging performance throughout the entire zoom range.
Full Frame Sensor for Ulitmate Versatility
The SP 70-300mm F/4-5.6 DI VC USD is one of Tamron's Digitally Integrated (Di) designs. The Di series is the mark of Tamron lenses that are format-versatile since they can be used on Digital APS-C, full-frame and 35mm SLR cameras.
---
Auto-Focus / Manual-Focus (AF/MF) Switch Mechanism on the Focus Ring
The ability to switch quickly between auto-focus (AF) and manual-focus (MF) is a great asset in many types of shooting, especially sports and nature photography. This is easily accomplished with Tamron's ingenious AF/MF system. By simply sliding the focus ring back and forth between the two positions you can select either the AF or MF focusing position. In manual-focus mode Tamron lenses provide smooth, precise manual focusing by turning their wide, well-textured focusing rings.
Technical Specifications

Model: A005
Focal length: 70-300mm
Maximum aperture: F/4-5.6
Angle of view (diagonal): 34° 21ft - 8° 15ft
Lens construction: 17 elements, 12 groups
Minimum focus distance: 59.1in.
Maximum magnification ratio: 1:4 (at f = 300mm: MFD 1.5m)
Filter size (mm): 62mm
Length: 5.6in.
Diameter: 3.2in.
Weight: 27.0oz
Diaphragm blades: Nine
Minimum aperture: F/32-45
Standard accessories: Flower-shaped lens hood
Product Description
Best-in-class optical performance
High-resolution through use of XLD glass
New USD (Ultra Silent Drive) motor for fast and quiet AF
VC anti-shake mechanism for steady shooting
Dual format Di design for use on fullframe and smaller sensor cameras