SO REAL, IT'S UNREAL

Change what's possible in art with Corel® Painter® 2015, the world's most authentic Natural-Media® paint program. Go beyond your imagination with award-winning brushes, paper textures and media that look and feel just like the real thing. You'll find endless ways to express yourself with natural art tools, including Pencils, Chalks, Charcoals, Pens, Markers, Calligraphy, Paintbrushes, Watercolors and more.
Change what's possible in art
FEATURES
Take a look inside the world's leading paint program
AWARD-WINNING PAINTING TOOLS

Choose from an expansive collection of Natural-Media® brushes and tools that push the envelope on digital art. Customize brushes exactly how you want them, control pressure-sensitivity, and mix and experiment with media and methods in ways that simply aren't possible anywhere else.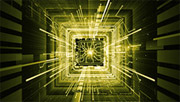 ENHANCED SPEED AND PERFORMANCE

Work faster and more accurately with native 64-bit Mac support and CPU optimizations. Some brushes actually clock in at 6X faster and overall performance is 40% faster! Plus, get more control with the new brush tracking utility and experiment with effects in real-time.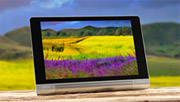 MOBILE CREATIVITY

Take your favorite paint program with you and capture inspiration wherever it strikes. Use your Intel 2 in 1 device and a Real-Time Stylus, or work with Painter Mobile for Android and import your masterpiece directly into Painter 2015 to add the finishing touches.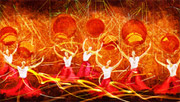 A FULLY RESPONSIVE EXPERIENCE

See why Painter is the most authentic paint program on the market, with tools that respond directly to your needs and style. Choose from a selection of interfaces inspired by Painter artists or create your own. The custom brushes, media and art tools are as unique as you are.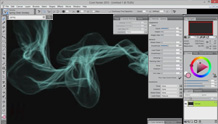 NEW!
REVOLUTIONARY PARTICLE BRUSHES
Discover incredible brushes that let you revel in creative chaos or take complete control. Enhance a photo-clone painting or create a unique masterpiece with physics-based brushstrokes that spring, flow, glow and gravitate onto your canvas.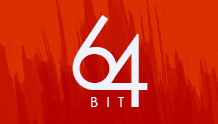 NEW!
NATIVE 64-BIT APPLICATION FOR MAC
Performance improvements for your Mac mean faster speeds when it comes to intensive operations. Zoom, rotate, transform, work with layers and more—all without slowing down. Plus, experience improvements to brush accuracy and performance.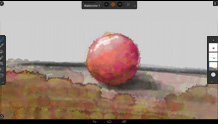 NEW!
PAINTER MOBILE FOR ANDROID
From quick sketches to full-blown paintings, Painter Mobile gives you a portable canvas to get your ideas out, wherever inspiration strikes. Work quickly and naturally with a simple interface that gives you room to explore. Send your work to Painter on the desktop for even more creative options.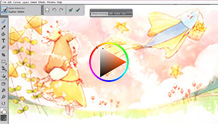 NEW!
2 IN 1 MOBILE PAINTING INTERFACE
Now you can paint on the go and find new inspiration anytime, anywhere. With an Intel 2 in 1 device and a Real-Time Stylus, you can switch back and forth between laptop and tablet modes, giving you the full paint program on your laptop with the fun and mobility of a tablet.
ENHANCED!
CROSS-PLATFORM CPU PERFORMANCE OPTIMIZATIONS
Now utilizing half the power of previous versions, your laptop battery will last longer while using Painter. Experience brushes that on average now offer 40% more speed, with some brushes clocking in at 6x faster than previous versions!
NEW!
CUSTOM USER INTERFACE PALETTE ARRANGEMENTS
Inspired by professional Painter artists, these timesaving arrangements include new Brushes, Illustration, Cloning and Minimal UI options that allow you to easily switch between tools and optimize your painting environment.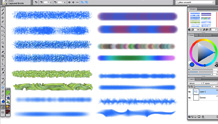 NEW!
JITTER SMOOTHING
Enhance the realism and randomness of your digital brushes. Add Jitter Smoothing to Airbrush spacing and flow, brush rotation, color expression and more—all while using both old favorites and brand new Particle Brushes.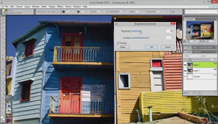 ENHANCED!
REAL-TIME PREVIEW OF EFFECTS
Add effects to your work and see them displayed on your canvas in real-time as they're applied. Now your entire canvas offers a world of effects experimentation—all completely in real-time.
ENHANCED!
BRUSH TRACKING UTILITY
Now you can control and customize pressure-sensitive memory to virtually any brush. A visual power curve captures every movement and every line on your canvas, just like you would with real world art materials.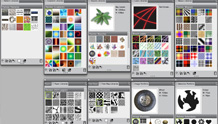 ENHANCED!
Transformation tools
FRESH NEW CONTENT Discover even more creative possibilities with new paper textures, nozzles, images and more. All-new Toolbox icon updates match the fresh new look and feel of Painter 2015.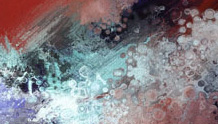 REALBRISTLE™ PAINTING & WACOM TABLET COMPATIBILITY
See why RealBristle technology replicates traditional art materials more realistically than any other software. Control color intensity and shading simply by adjusting the angle and pressure of the pen on your tablet.
SMART PHOTO-PAINTING TOOLS
Transform photos into paintings using the powerful cloning and photo-painting tools of Painter 2015. Clone images by hand or let the Auto-Painting palette paint a photo for you using your choice of brush and media. The SmartStroke™ brush technology follows lines and contours in your picture just like a real artist would.
GALLERY
Discover amazing art created with Painter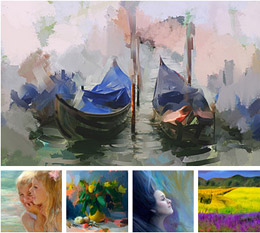 PHOTO ART

As a photographer, you capture moments with your camera and transform them into of works of digital art. Painter 2015 includes powerful image cloning and painting features, offering everything you need to create visually stunning photo art that will dazzle any viewer.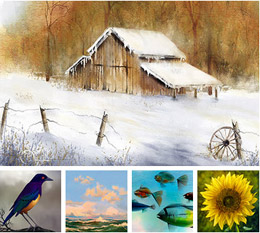 TRADITIONAL ART

As a traditional artist, you're all about using time-honored techniques and working with a blank canvas. Painter 2015 lets you combine classic art practices with state-of-the-art Natural-Media® technology to create digital art that's every bit as impressive as anything you'll find on a physical canvas.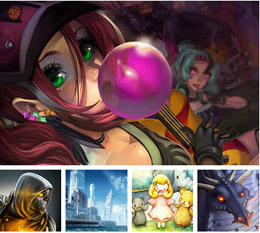 ILLUSTRATION

As an illustrator, you're able to tell a visual story that elicits emotions and gets results. Whether you're creating storyboards, developing art for a magazine, drawing comics and manga, or working on a book cover, Painter 2015 is versatile illustration software that will help your art leave a lasting impression.