SONY Academic ACID Music Studio 10 - Download
A total music production platform
Get in the producer's chair and take control. ACID™ Music Studio is the ideal gateway to total music production. It's easy—drop a beat on the timeline and dig in. Put the software to work and take advantage of all the production tools you need to make the music you've always wanted to hear. Keep it simple or go deep—ACID Music Studio has everything you need when you're ready to take it to the next level. With built-in tutorials to guide you, you'll be composing, editing, and mixing like a pro in no time—even if you're a newcomer to the world of computer music.
OVERVIEW
Pick, paint, and play. Song creation in 3 easy steps.
Pick your music
Explore 3000 loops and 90 virtual instruments. Download your free Sony Sound Series loop library.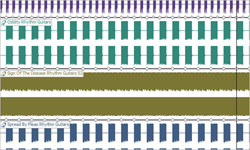 Paint it on
Paint streams of music in the arrange window. Create as many audio and MIDI tracks as you need.
Play it back
Click Play to hear your song. Alter pitch and tempo in real time.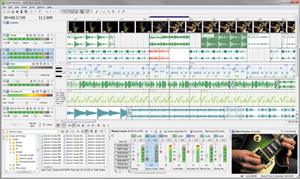 Instant music
Your computer's audio input leads directly to ACID Music Studio — simply plug in your microphone or instrument and click Record. Import songs and MP3s for remixing, and use the Beatmapper tool to create remixes and DJ sets.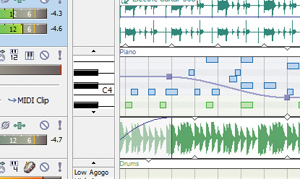 Create new music with MIDI
Use powerful MIDI editing and sequencing tools. Record MIDI data from your favorite hardware controllers, or compose directly on the ACID Music Studio piano roll and drum grid interfaces. ACID Music Studio supports VSTi and includes 90 instruments for song creation.
Studio-quality audio effects
Apply sophisticated signal and effects processes including élastique timestretching, EQ, reverb, delay, chorus, flanging, phase shift, and distortion. ACID Music Studio features VST audio effects support, as well as support for VST instruments, so you can play your MIDI tracks back through virtual instruments, filters, and effects.
Share your creations
Burn music CDs, save your songs to popular formats, and upload songs to SoundCloud and Indaba Music. Export songs to all your favorite portable players.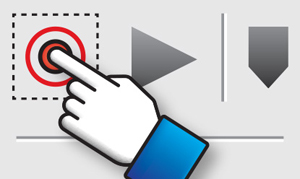 Learn as you go with easy tutorials
Our exclusive Show Me How tutorials guide you through the entire creative process. Whenever you need help, just click the Show Me How button and choose your tutorial topic. Helpful text dialog boxes, pointers, and guides will show you what to do and where to click.
One-year Indaba Music Pro membership—a $60 value!
Indaba Music is a place for musicians around the world to network and make music together through online collaboration. Your one-year Indaba Pro membership includes 5GB of cloud storage space.
WHAT'S NEW
What's new in ACID Music Studio 10
Work smarter, sound better, and get your tracks heard faster with ACID Music Studio 10. New features raise the bar on what's possible
in the world of affordable music creation software.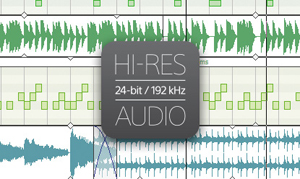 Maximum bit depth/sample rate increase to 24-bit/192 kHz
Record ultra-high-resolution audio on your PC.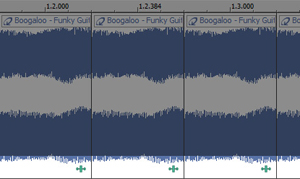 Audio event effects
Apply independent effects chains to individual audio events.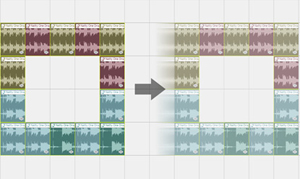 Event grouping
Grouped events move together across the timeline and stay in synch when slipped. Groups get saved with your ACID Projects and respond to undo/redo commands as well as copy/paste commands.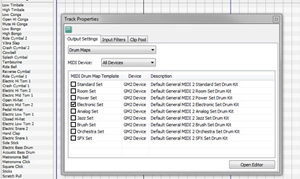 Custom drum grid editor key maps
Use the Drum Map Editor to create and edit drum maps. A drum map assigns a drum sound to a specific note. When a drum map is defined for a soft synth, you can use a drum grid in the timeline to edit MIDI data.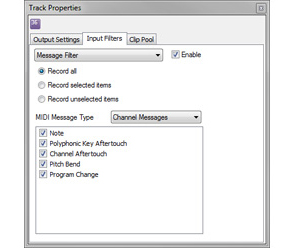 MIDI input filtering
These processes and filters perform mathematically perfect editing on MIDI events. Choose which notes and MIDI messages you want to record or exclude, modify key velocities, and quantize notes when performing on MIDI instruments.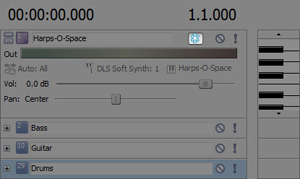 MIDI track freeze
Projects that use soft synths can tax your computer's resources. Freezing MIDI tracks allows you to convert each MIDI track to a .wav file, effectively taking your soft synths offline.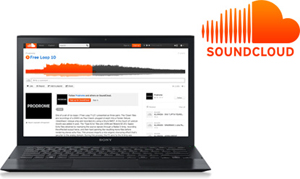 Publish to SoundCloud
Upload tracks to the world's most popular new music listening destination directly within the ACID Music Studio interface.
Multiport VSTi soft synth support
Adds soft synth bus controls for available VSTi output ports to independently mute, solo, add effects, and adjust volume.
FEATURES
Recording, import and export
Record your own vocals and instruments over loops in ACID Music Studio. Extract audio from CDs and import MP3 files for beatmapping and remixing. ACID Music Studio gives you the flexibility to record from virtually any source to produce amazing results. Burn music CDs, save songs for uploading to your favorite Web sites including SoundCloud and Indaba Music, and convert to MP3 for playback on all your favorite portable players.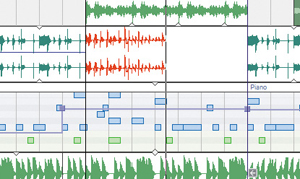 Studio multitrack recording
Live tracking and overdubbing is easy in ACID Music studio. Record everything on separate tracks and take complete control of the mix.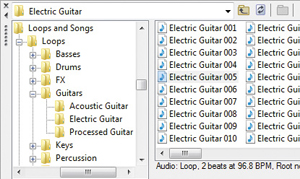 Over 3,000 music loops
ACID Music Studio includes 3,000 Sony Sound Series loops in a wide variety of genres so you can get started making music right away. Pick the loops you like, paint them into ACID Music Studio, and get great results fast — even if you're a newcomer to the world of computer music.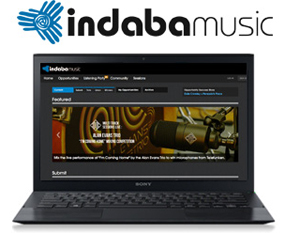 Publish your songs
ACID Music Studio includes a free one-year Indaba Music Pro membership. Remix major artists, get placements and exposure, find gigs, enter contests, and more. Indaba Music opens a wealth of opportunities for members. Includes 5GB of cloud storage space.
Input monitoring
Now you can hear your recording signal with real-time track effects, like the included Studio Devil™ British Valve Custom guitar amp.
CD layout and burning
CD layout and burning is fully integrated into ACID Music Studio. Make music and burn it to CD, all within one application.
File format support
Import and export a wide variety of file formats, allowing for greater flexibility in music production as well as generating all the right files Web streaming and portable players.
Mixing, editing, and MIDI
ACID Music Studio is a complete package for tracking, routing, processing, mixing, rendering, and sharing your own original music. Take full advantage of the spontaneous time and pitch controls that made ACID famous while digging in and accessing all the audio and MIDI features you'd expect in a great DAW.
Enhanced remixing tools
For remixing your favorite songs, only ACID Music Studio has the Beatmapper tool. This tool automatically finds the tempo of an entire song, making it easy to remix. You can even Beatmap songs with changing tempos and time signatures.
Effects and instruments
ACID Music Studio is packed with built-in signal and effects processing tools, including élastique timestretching, EQ, reverb, delay, chorus, flange, phase, distortion, and echo. VST plug-in support opens the door to a massive world of signal and effects processing options, as well as all the best in today's virtual instrument offerings.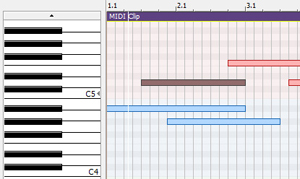 Inline MIDI editing
Enter and edit MIDI data quickly on good-looking piano roll and drum grid timelines. MIDI notes and envelope automation points are easy to draw, grab, and reposition in ACID Music Studio. Snappy performance and a responsive, highly functional interface will encourage you to explore more options in less time, and conserve creative energy in the process.
Audio and MIDI mixing console
The Mixing Console has the look and feel of hardware-based gear and provides an integrated view of all the tracks and busses used in your projects. This view can be continuously toggled to display only the channels that you need to see while mixing complex sessions. ACID Music Studio 10 supports up to four audio busses and four assignable effects chains.
Exclusive guitar and piano software bundle
ACID Music Studio 10 includes Studio Devil™ British Valve Custom guitar amp and TruePianos™ Amber Lite piano plug-in – a set of powerful studio-quality software packages.
TruePianos Amber Lite piano
TruePianos™ Amber Lite is a high-quality VST piano plug-in which includes options to control dynamics and reverb for the most realistic piano experience.
Studio Devil British Valve Custom (BVC) software
The Studio Devil™ British Valve Custom VST plug-in features high-gain amp emulation based on a Marshall® stack. Adjust drive and power amp compression, then monitor with built-in 4x12 cabinet emulation.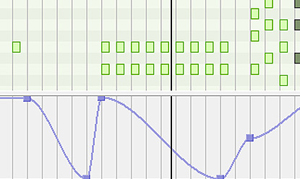 MIDI and VST automation
Use track envelope automation to exercise precise control over instrument and plug-in parameter changes. Save all changes with your projects.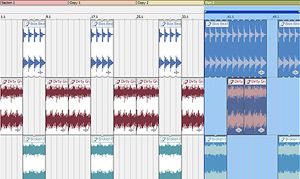 Sections and folders
Bind collections of events, envelopes, regions, and markers together, allowing them to be moved together as single units. Folder tracks reduce clutter by allowing user-defined groups of tracks (for example, all drum and percussion tracks in a single song) to be nested into their own folder tracks, and expanded for editing as needed.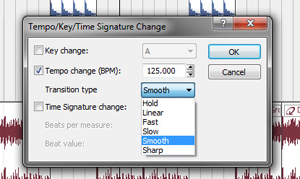 Tempo curves
Easily create gradual transitions in tempo over the duration of a project. Transition types include Linear, Fast, Slow, Smooth, Sharp, and Hold. Tempo curves are an efficient way to create dramatic or subtle tempo changes in your project.
Zplane élastique timestretching
With élastique Pro technology, you can perform dramatic time stretching and pitch-shifting of Beatmapped tracks while retaining maximum sound quality.