This bundle pack includes XCOM: Enemy Unknown, Civilization V Gold and Civilization IV Complete.
From the award-winning creators of Civilization comes an action-strategy game about civilization's last stand. Threatened by an unknown enemy, the Earth's governments unite to form an elite paramilitary organization, known as XCOM, to combat this extraterrestrial attack. As the commander of XCOM, you control the global defense team in a battle against a terrifying alien invasion by creating a fully operational base, researching alien technologies, planning combat missions, and controlling soldier movement in battle.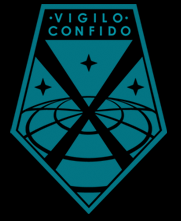 Global Threat: Lead your squad in fierce battles to defeat the alien threat, and rescue civilians in crowded cities and desolate outlands around the world.
Strategic Base of Operations: Build and expand your XCOM headquarters, recruit and develop unique soldiers to take into battle, and research alien technology to expand your weapons and capabilities.
Tactical Multiplayer: Mix and match aliens and soldiers and combine abilities to outsmart and overpower your opponent.
SID MEIER'S Civilization V: Gold Edition is the perfect entry point for PC gamers who have yet to experience the famous "just-one-more-turn" addictive gameplay that has made Civilization one of the greatest game series of all time.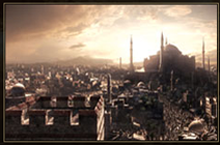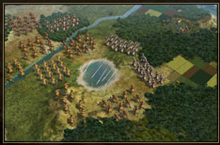 SID MEIER'S Civilization V: Gold Edition includes:
Sid Meier's Civilization V
Civilization Pack: Babylon (Nebuchadnezzar II)
Civilization and Scenario Pack: Denmark – The Vikings
Double Civilization and Scenario Pack: Spain and Inca
Cradle of Civilization - Mediterranean map
Cradle of Civilization – Americas map
Explorer's Map Pack
Official Digital Soundtrack
Sid Meier's Civilization V: Gods & Kings
Civilization and Scenario Pack: Polynesia
Civilization and Scenario Pack: Korea
Wonders of the Ancient World Scenario Pack
Cradle of Civilization – Asia map
Cradle of Civilization – Mesopotamia map
Tech-tree poster (*available only in retail box version)
A New Experience Each Time You Play
Play as one of 34 historical leaders and wage war by land, sea and air, conduct diplomacy & espionage, establish religious beliefs, and discover new technologies in your quest to build the most powerful empire the world has ever known.
Believable World
More than just a strategy game -- the ultra-realistic visuals and immersive audio invite would-be kings to take up the reigns of power and forge a mighty empire. Civilization V offers a limitless variety of vast, realistic and diverse landscapes for you to explore and claim as your own.
Play At Your Own Pace
Jump right in with an intuitive interface that eases new players into the game. Guided by a set of trusted advisors who will explain how the game works and provide counsel for significant decisions, first-time players will be confident in the choices they make. Veterans of the series will appreciate the depth, detail and control that they are familiar with.
Huge Battles
Wars between empires feel massive with armies spreading across the landscape. The addition of ranged bombardment challenges you to develop clever new strategies to guarantee victory on the battlefield.
Broad System Compatibility
Sid Meier's Civilization V operates on a wide variety of systems from high-end DirectX 11 desktop PC's to many different laptops, and is optimized for the new touch-screen Ultrabook devices.
Sid Meier's Civilization IV is the ultimate strategy game, offering players the chance to lead their chosen nation from the dawn of man through the space age and become the greatest ruler the world has ever known. Civilization IV: The Complete Edition includes the original strategy classic, plus all two expansion packs and the standalone game Colonization in one box, for an incredible value.
DRM free: The complete Civ IV experience with no Digital Rights Management limitations
Play at your own pace: Turn-based gameplay means you can take your time and think about your next strategic move.
Original music compositions, plus narration by Leonard Nimoy.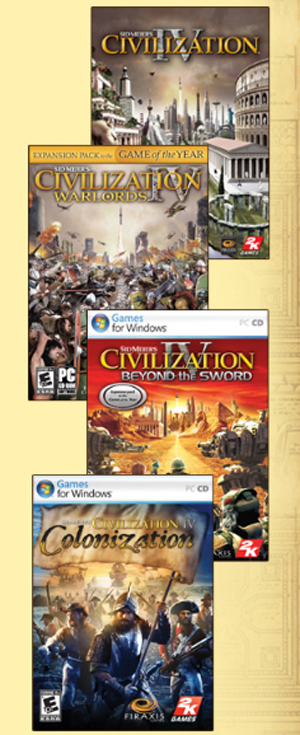 SID MEIER'S CIVILIZATION IV
The Strategy Classic: Includes the multiple game of the year award winner that started the series. Rule throughout time and create your legacy in this landmark game.
3D Living World: Detailed environments where animals roam and smoke billows from small huts, set in a vibrant and colorful world.
Innovative Features: Great People, Holy Cities, missionaries, variable game scales, new land, sea and air units, and loads of new civics.
WARLORDS EXPANSION PACK
New Leaders & Civilizations: More of history's greatest military leaders including Shaka, Wang Kon and Augustus Caesar, plus six all-new civilizations.
Warlord Unit: Great new person unit - the Warlord! Change the course of history through military might.
New Scenarios: Eight new scenarios including Alexander's Conquests, the Rise of Rome, Genghis Khan and more!
BEYOND THE SWORD EXPANSION PACK
The Biggest Civ Expansion Ever: A massive increase of 10 civilizations, 64 buildings, 11 scenarios, 5 wonders, 6 technologies, corporations, brand new espionage system and expanded trade routes.
Scenarios: Expect the World: 11 additional scenarios include settling new worlds in Final Frontier, battling zombies in Afterworld, conquering medieval Western Europe in Charlemagne and more.
Unstoppable Corporations: Found your own corporation and spreads its influence as another tool to gain control over the world.
SID MEIER'S CIVILIZATION IV: COLONIZATION
Classic Game Design: The strategy classic Colonization is rebuilt with beautifully improved visuals, while retaining the famous addictive gameplay and endless fun that are synonymous with Sid Meier games.
Establish a New Nation: Play as the English, Spanish, French or Dutch and journey to a brave new world in search of freedom from your oppressive homeland.
Multiplayer Offers Tons of Replay: Compete with friends from all over the world via the Internet and Play by Email modes or compete locally via the Hotseat and LAN modes, offering endless ways to conquer the New World.