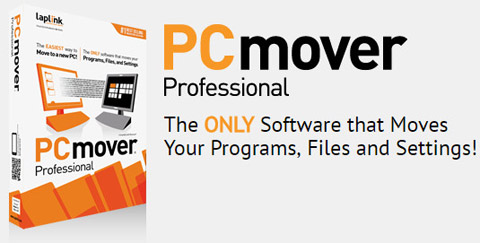 The Easiest Way to Move to a New PC!
PCmover Professional is the ONLY software that automatically moves or restores all selected files, settings, user profiles, and even programs from an old PC to a new one, or old operating system to a new one. And because most transferred applications are installed ready-to-use on the new PC, there's usually no need to find old CDs, previously downloaded programs, serial numbers or license codes.*
PCmover Professional is the easiest way to restore or move to a new PC without leaving anything behind, even when there are different versions of Windows on the old and new PC. Nothing is changed on the old PC and nothing is overwritten on the new PC.
*Applications may require re-entry of a license code or re-activating on the new PC. Certain system settings and applications may not be transferred due to their incompatibility with the operating system on the new PC.
Laplink PCmover - The Easiest Way to Setup a New PC
PCmover Key Features
Easy to use
Install PCmover on both of your computers and follow the simple setup to start transferring everything you select to your new PC or upgraded operating system.

Free Transfer Assistance
Quickly set up your new PC with the help of a certified PC migration expert, over the phone or remotely. Free, 24 hours a day, 7 days a week.

Keep Everything
Automatically transfer the programs, files, and settings you choose to your new PC. Programs are installed and ready to use right away.

Set it and forget it
You start the transfer and walk away. PCmover does the rest!
Optimized for Windows 10 - The newest versions of PCmover makes moving into a new Windows 10 PC fast, easy, and hassle-free.
Faster Transfer Speeds - PCmover's enhanced performance in the newest version transfer everything to your new PC faster than ever.
"Undo" Feature - Quickly reverse changes made to your new PC with PCmover's easy undo feature.
Migration Process
Step 1: Install
Simply install PCmover Professional on both your old and new computers and go!
Step 2: Transfer
Click through the easy-to-use wizard to select which type of transfer you want to do.
Step 3: Done!
Your new computer has the same personality and functionality as your old PC. No need to reinstall programs because PCmover did it for you.
Screenshots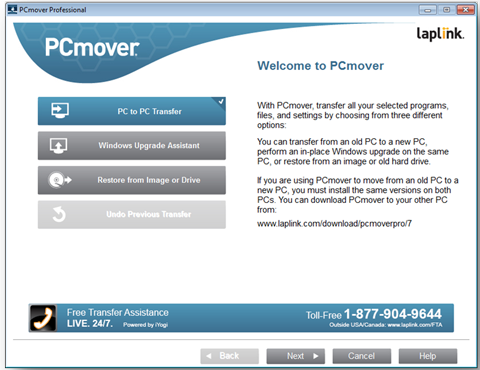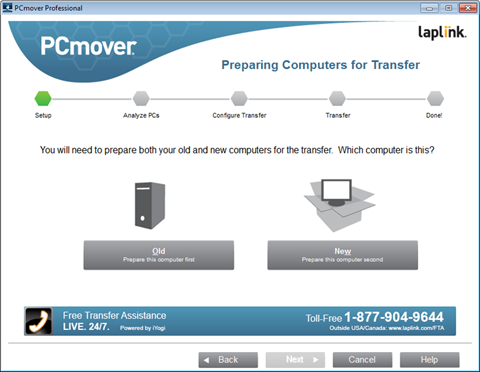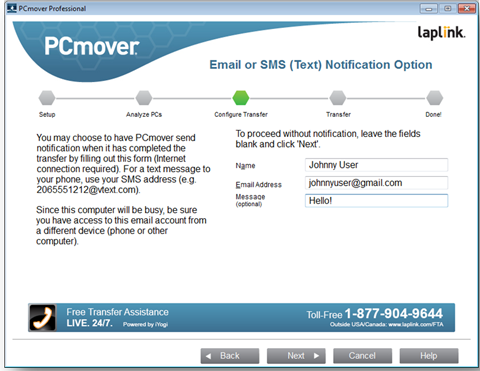 Important
PCmover should only be used as intended and as described in the User Guide. If you attempt to use this product for unintended purposes, your computer may become unstable or unusable.
If you have any questions, please review the documentation below or contact Laplink Technical Support.
Warranty, Returns, And Additional Information
Return Policies

Return for refund within: non-refundable
Return for replacement within: non-replaceable

This item is covered by Newegg.com's Consumable Product Return Policy.