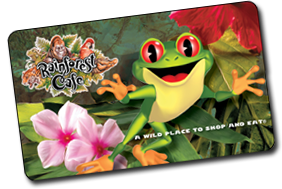 Rain Forest Cafe Giftcard (Email Delivery)
A wild place to shop and eat! Discover the most realistic indoor rainforest ever created, complete with cascading waterfalls, lush vegetation, tropical rainstorms, beautiful aquariums, and entertaining gorillas. The menu features an assortment of favorites, including pastas, seafood, salads and delectable desserts.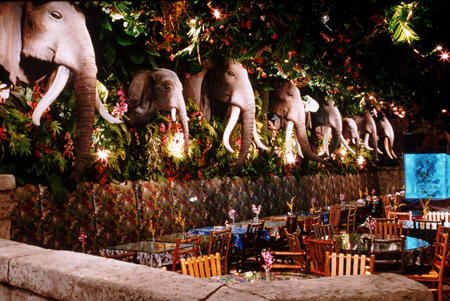 This Landry's, Inc. gift card (Card) may be applied toward the cost of food, beverage or retail merchandise at any Landry's, Inc. or affiliated location. Presentation of the Card is required for redemption. Each time you use this Card, we will deduct the amount of your purchase until the full value on the Card has been depleted. If the purchase exceeds the funds available on the Card, you must pay the difference at the time of purchase. The Card has no cash value. It cannot be redeemed for cash in any jurisdiction (except as prohibited by law) or in the state of New Jersey and will not be replaced if lost, stolen, altered or damaged. Internet distribution and resale is strictly prohibited.