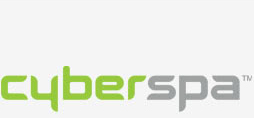 FreshStart Automated Drive Replacement
Install Windows, set up profiles, copy old data and get a full virus scan in 15 minutes.
Take the "Hard" Out of "Hard Drive Replacement"
Upgrading or replacing your PC's hard drive? Don't waste hours setting up your PC! With the FreshStart Automated Drive Replacement Tool, you can install Windows, set up your existing Windows profiles, copy over your data from the old drive, and run a full virus scan on all of your data – all in just 15 minutes!
This isn't your typical ghosting scenario or PC tune up scam. A FreshStart Automated Drive Replacement Tool is just what it sounds like: a tool meant to make your life easier by automating the time-consuming parts of the drive replacement process.
We've broken it down into easy-to-follow steps that only require you to perform about 15 minutes of hands on work. In fact, the hardest part of the process is installing the drive!

What Do You Get With FreshStart?
When you use our automated FreshStart tool, you get:
New, up-to-date installation of Windows and other select software
Complete transfer of your Windows users' files, settings, and favorites
Full virus and malware scan of your data
Your old drive with all of its data still intact as a backup drivet
"Thanks to FreshStart, PC services that used to take several days to complete are now done in about an hour, and we only need to be there for a fraction of that time. We get to help more customers, and all of our customers go home happy." - NAME, Service Manager at Micro Center the Store
Why Choose a FreshStart Service?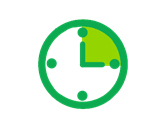 No more hours of updates.
Our Windows WIM images are updated quarterly to ensure that you have the most up-to-date version available. Your image includes an updated antivirus profile, too, so you know that you're getting the best protection available.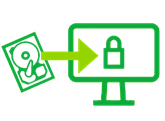 No more Drag and Drop Data Transfers.
Our program recognizes and copies over thousands of different file types from all of the different sections of your drive. We even copy file locations, settings, and favorites so everything is in the same place on your new drive!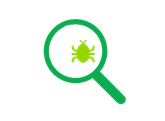 No more multi-program Virus Scans.
Our data transfer includes a full virus and malware scan, so all of that data on your new drive is completely clean. Plus, get 90 days of antivirus protection to keep your machine clean and secure!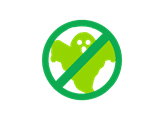 No more Ghosting errors.
Our program does not ghost your old drive. If you're switching from an HDD to an SSD, you won't run into typical transfer issues during an upgrade.
Make your next drive replacement a breeze with the FreshStart Automated Drive Replacement Tool!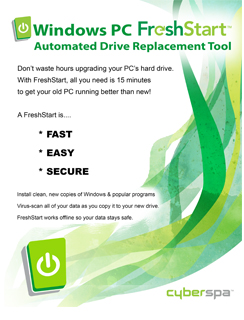 What programs are installed with a FreshStart?
The FreshStart program provides automatic installation for the following programs:
Internet Explorer
VLC LAN Player
Adobe Reader
Adobe Player
Norton Security
The selected Windows OS
It will install the following if they are found on the old drive, or if you're building a new Windows profile:
FireFox
Google Chrome
Skype
iTunes
Office (if it finds a valid install / license key)
All other software applications such as TurboTax, QuickBooks or other programs will need to be reloaded. All of those programs data files however, are transferred and kept in their appropriate folders. If your other program had a license key stored in your computer it has been placed in a folder for you. To see how to recover these license keys click on the "After your FreshStart" tab and open the "After Your FreshStart PDF".