The Buffalo WZR-HP-G300NH supports the latest 802.11n wireless technologies for greater range and data speeds than the older standards, while still being fully backwards compatible — perfect for mixed-mode environments. The included USB port can attach a USB hard drive, offering simple NAS (Network Attached Storage) services.
The AirStation One-Touch Secure System makes configuring security a painless process. When using an access point that also supports AOSS, the two devices will communicate with each other and determine the most secure method to use and configure them. This gives you incredible protection against identity and bandwidth thieves.
The AirStation™ HighPower N300 Gigabit Wireless Router and wireless access point is a high speed wireless solution providing an array of powerful features designed to increase the performance and usability of your wireless network, making it the wireless solution of choice for small offices and high-end consumer networks.
Maximum Wireless Coverage with HighPower Technology
Dead spots in your home or office can slow down your wireless access and even prevent you from getting online. Advanced HighPower technology from Buffalo enhances signal strength and can almost double the range.
Optimized antennas and tuned radios boost signal strength for maximum performance and range
Adjustable high power antennas extend signal range to eliminate dead spots
Stay connected from anywhere in your home or office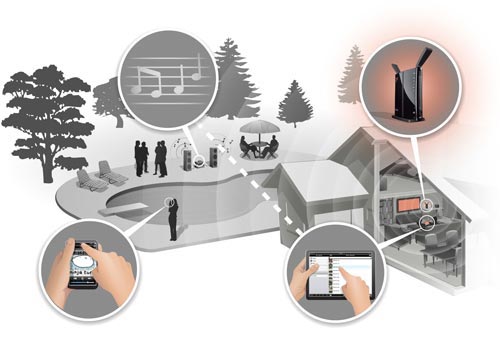 Enjoy outdoor living and stream your favorite tunes to your outdoor speakers using your AirPlay® supported device from the deck - it's in range
Open Source DD-WRT Router
Leading open-source firmware equipped with robust and high-performance features for custom configuration.
Intuitive interface helps you set up and connect in no time
Customizable advanced features allow to optimize wireless performance, security and routing options
Advanced features also include VPN endpoints, hot-spot sign in, VLAN and more
Fast Wireless Connectivity with Wireless N300
At speeds up to 300Mbps, wireless N300 provides a fast and simple wireless connection.
Perfect for streaming HD movies, television shows, music and other multimedia content
Multiple antennas and radios provide whole home or office coverage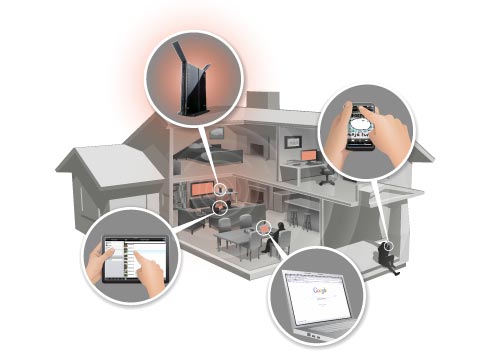 Experience faster, uninterrupted playback when streaming from Netflix® or Hulu™ or gaming online with your Xbox® or PS3™.
Fast Wired Connections with Gigabit Ethernet Support
Maximize your wired network speed with 1000Mbps (1Gbps) Ethernet connections that keep your data moving at lightning speed.
10/100/1000 Mbps Ethernet connections provide maximum speeds for data transmission over the network
Move large files including HD movies, music, photos, backups, and other digital assets across the network at maximum speed
All network ports including LAN and WAN ports are Gigabit
Secure Guest Network
Keep your network secure and maintain data integrity with a secondary wireless network for guest use or additional wireless devices. Limit guests to Internet access only or connect your slower legacy devices on separate, dedicated network.
Keep your personal data secure
Configure device accessibility on the guest network
Allow friends and family to use the internet without keeping your personal devices secure
Bridge and repeat using multiple units. Endlessly expand your wireless network to cover large areas and improve performance.