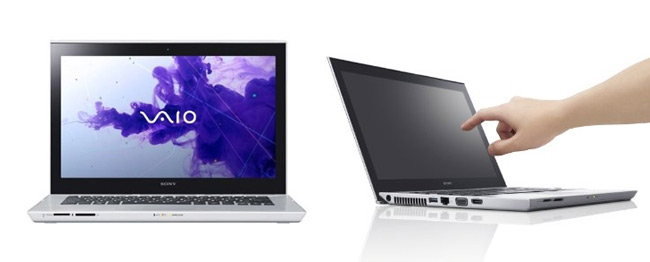 Sony VAIO SVT13137CSX

Touch and Go

Love the convenience and mobility of tablets, but can't imagine life without a keyboard? The T Series 13 Ultrabook™ was created for you. You want big-time battery life in a slender form factor that goes anywhere, from home to work to school and back. It's all right here, wrapped up in a beautiful brushed-aluminum design you'll love to show off.


On the Cutting Edge of SSD Technology.

Get quicker boot-ups, faster application launches, and overall enhanced performance. And of course, since SSD technology contains no moving parts, you get a more durable storage solution less prone to physical damage.


Beautiful 13.3" Touchscreen Display

Developed by the same people you trust to engineer amazing flat-panel HDTVs, this laptop features a capacitive touchscreen for more responsive use. The unbelievably crisp picture quality makes your photos and movies more enjoyable. The 13.3" (1366 x 768) display includes an LED backlight that helps ensure a bright display with lower power consumption for improved battery life.


Technology
Touch Ultrabook™

The VAIO® T Series 13 Touch Ultrabook has a glass touchscreen that extends over the bezel, perfect for finger-friendly Windows 8. You can have it all with this thin and light Ultrabook™ taking it with you anytime and anywhere. All wrapped up in a beautiful brushed-aluminum design you'll love to show off.
More Ports than Most

The T Series seamlessly integrates the ports that other Ultrabook PCs may lack, without adding extra heft to its slender, full-flat design. HDMI®, VGA and Gigabit Ethernet ports mean you can connect to your HDTV, Blu-ray Disc™ player, external monitor and more (cables sold separately).


ArtRage® Studio

ArtRage Studio is a stylish, intuitive painting and drawing package that makes it easy to produce natural looking artwork on your computer. Its wide range of artistic tools lets you get right down to the creative process without forcing you to learn complex or technical controls.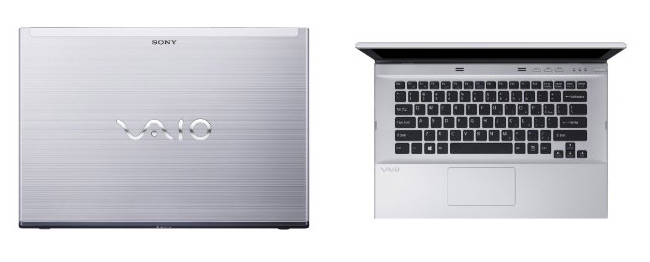 Full Connectivity
VAIO PCs seamlessly integrate ports so you don't have to carry a dongle. HDMI®, VGA and Gigabit Ethernet ports mean you can connect to your HDTV, Blu-ray Disc™ player, external monitor and more (cables sold separately). With the USB 3.0 port, transfer heavy files at speeds up to ten times faster than USB 2.0. Don't forget the memory card slot for quick transfer of photos and videos.
Sony's Media Apps
Experience your content like never before with Sony's Media Apps. We bring together the very best of Sony's state-of-the-art technologies to provide an exceptional experience. You get seamless connectivity across all of your Sony devices to your content. Share and play with it as you choose. Connect to your favorite social networks and discover moments with your friends. Quick and easy access to the Sony Entertainment Network and other online content services, for an endless array of content.
Easy to Use Multi-Gesture, Buttonless Touchpad
The multi-gesture touchpad is the most intuitive way to interact with your laptop. Scroll with two fingers, pinch to zoom in and out of images, swipe to flip through pages or photos, and you can even rotate an image, and much more. Use your touchpad in the same way as if you were touching the screen. And rather than clicking on a button, just click on the left or right mouse areas in order to activate those functions.
Clear Phase™ & xLOUD™ Technology Enhance Sound Quality
Integrated stereo speakers utilize the Clear Phase™ and xLOUD™ technologies, which delivers a richer, bolder and louder presence. xLOUD technology enhances speaker volume without sacrificing quality.
Rapid Wake

With Sony's own rapid wake technology, you never have to shut down your computer again. Whether you are done working for the day or just heading out to get some coffee, simply close the lid to put your PC into sleep mode. Then, when you're ready to start again, resume in two seconds with your data safe and secure. If you are unplugged, don't worry about draining your battery. Your PC can stay in sleep mode for days.

HD Web Camera

You are now free to move about the room. While video chatting, that is. A built-in HD web camera with face tracking technology adjusts instantly to maintain focus as you move, while the Exmor® sensor helps guarantee a clear, bright picture even in dimly-lit rooms. And with select applications, you can use the webcam and a few simple hand gestures to turn pages, skip songs, adjust the volume and more.

The Handiest Port Around

Forgot to charge your phone or mp3 player? Just plug your device via USB cord into the USB sleep charge port and start charging. Even if the PC is shut down and not plugged in you can still use it. And don't forget that the USB 3.0 port is perfect for connecting a compatible external hard drive and allowing you to wait less and transfer data up to 10x faster than USB 2.0.


PC Tune-Ups and Maintenance Made Easy
With the newest version of VAIO Care™ software you get an easy-to-use tool that lets you tune up, update and troubleshoot your VAIO PC. Just press the ASSIST button to effortlessly install and uninstall new software and drivers, use the visual interface to quickly identify and troubleshoot issues, create restore and recovery media, and connect with Sony phone, chat or online support when you need to talk with a Sony expert.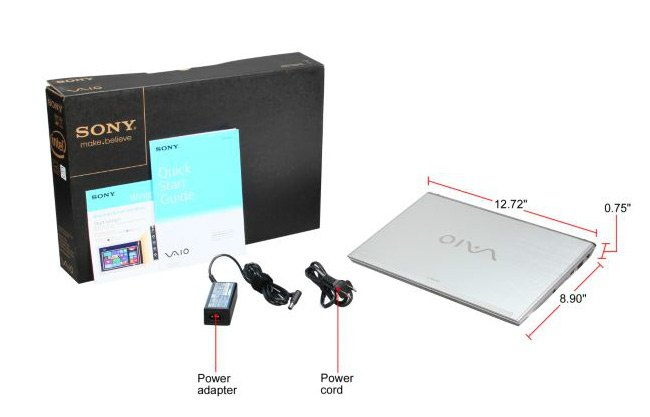 Support for Your PC
There's nothing standard about the standard Sony limited warranty on VAIO computers. We cover parts and labor on covered repairs. And we have extensive on-line support where you can chat with an associate and access drivers, software updates, FAQs, user forums and more. Or if you prefer, you can just call us on the phone. We are here to help.
Magic Buttons
Get what you need with the push of a button. Launch directly into the VAIO Care tune-up and maintenance tool with the ASSIST button, or press the WEB button to access the internet instantly without a full Windows boot-up. Press VAIO to launch PlayMemories Home™ or Media Gallery™ software to create movies, edit photos and enjoy your music in a whole new way. It's fast and easy.