NVIDIA® EXTREME GAMING GRAPHICS
Combine the power of the visually stunning effects of NVIDIA® GeForce® GTX 675M graphics and the intelligence of NVIDIA® Optimus technology to experience the next generation in mobile gaming. Achieving a 3DMark Vantage score of more than 16,000, and increasing in-game performances by up to 10% when compared to previous generations of GPU's, the GTX 675M sets the new standard for extreme graphics. To further enhance user experience, the Optimus technology will switch from NVIDIA® graphics to the integrated graphics in the background increasing performance of battery life.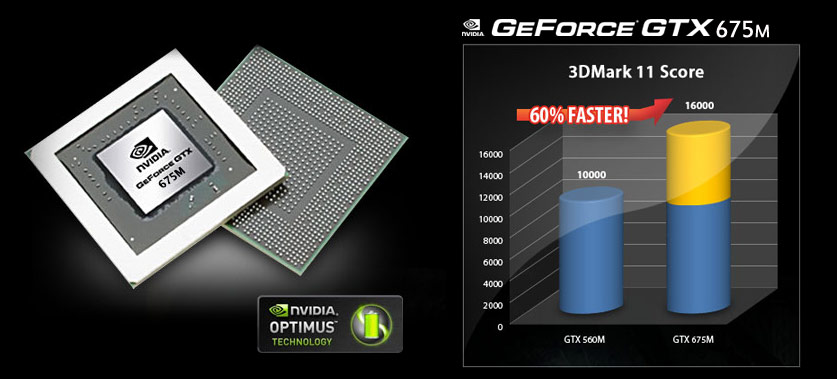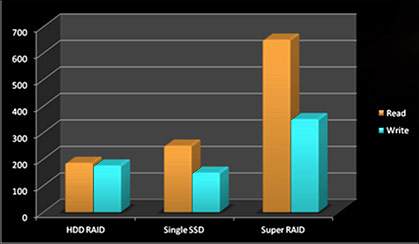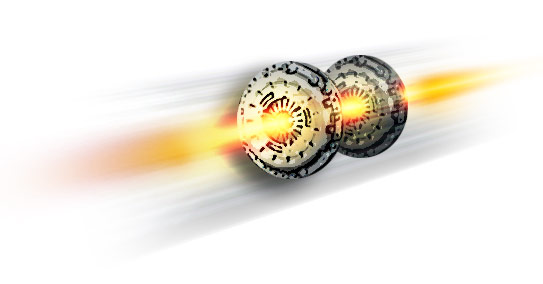 SUPER RAID 0
Paired with dual Gen3 mSATA SSD's in RAID 0, experience blazing speeds for instant action and nearly nullified load times. This extreme hybrid storage configuration increases read speeds of up to 650 MB/s and with the additional high storage capacity of an HDD, you have the best of all worlds with the speed you want and the storage you crave.
THE LATEST 3RD GENERATION CORE PROCESSOR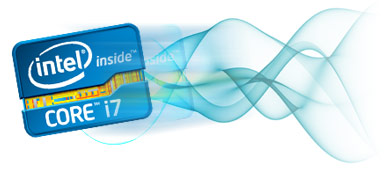 Blaze through your games and multimedia with Intel's 3rd generation Core processor. Able to perform multiple tasks with ease, the new Core processor increases processing speeds of up to 200% while creating, writing, and editing any multi-media. Need higher resolution viewing power? The new processor puts out 1080p resolution and its multi-core processing power kicks up the overall GPU performance by 30-60%.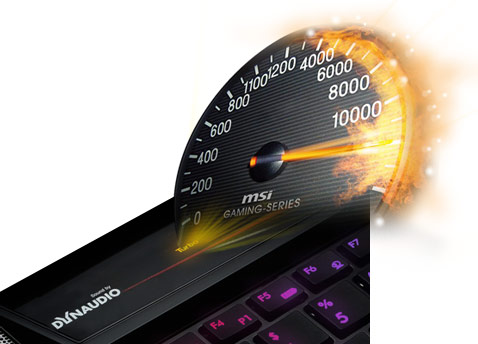 ONE-TOUCH OVERCLOCKING WITH MSI TURBO DRIVE ENGINE (TDE) TECHNOLOGY
MSI's exclusive Turbo Drive Engine (TDE) Technology allows for instant one-touch overclocking to give you that extra boost for faster response times and increased data processing.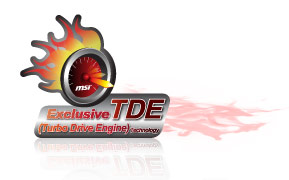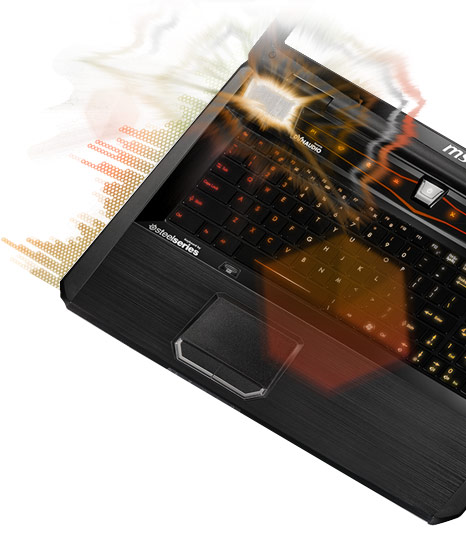 DYNAUDIO PREMIUM SOUND TECHNOLOGY
One of the most extreme sound systems, developed by acoustics professionals, has been integrated into the MSI Gaming Series notebooks. For a truly immersive experience, feel the tremble of every blast and explosion with the inclusion of a subwoofer.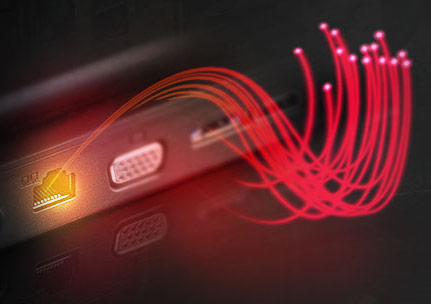 KILLER GAME NETWORKING
There is no room for error when it comes to online competitive play, which is the reason for our Killer ETHERENET solution for lag spikes and high pings. The Killer Game Networking will prioritize your gaming network bandwidth to optimize your connection for low pings and accurate real-time action responses during play. Not gaming and just streaming multimedia? Say goodbye to buffering and start enjoying your favorite movies and music.

FULL COLOR PROGRAMMABLE BACKLIT KEYBOARD
Fully preparing gamers for any situation, MSI's G-Series notebooks come standard with exclusive SteelSeries gaming keyboards. Immediate response times and accurately handling up to 10 simultaneous key hits, this keyboard is the perfect weapon in the hands of any gamer.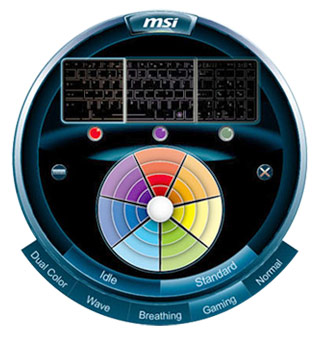 FULLY CUSTOMIZABLE
Full color programmable backlit keys, five preset scenario settings, and over 1000 color combinations give you the freedom to choose the layout of your preference with ease.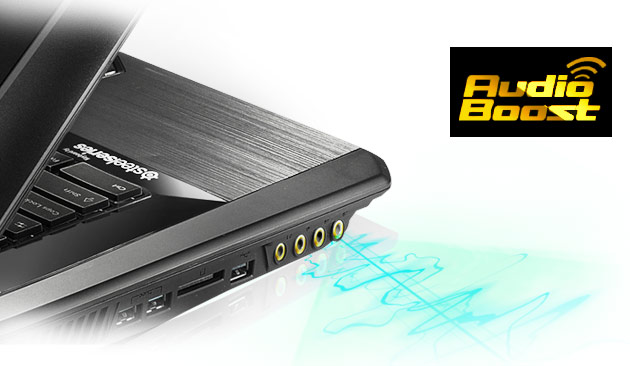 AUDIO BOOST
For crystal clear and high fidelity sound, the audio jacks have been coated in gold for maximum audio transfer. Working in sync with an audio amplifier, always have the upper hand as you can expect to hear every step and sound from your headset.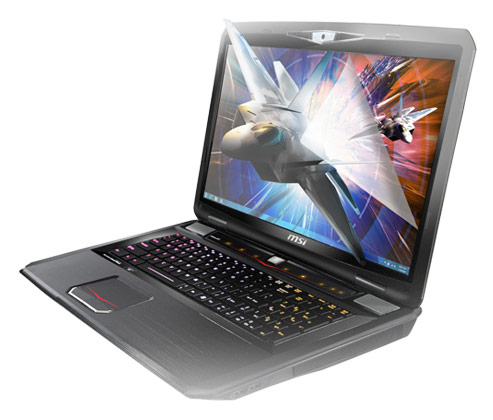 ANTI-REFLECTION SCREEN
MSI Gaming Series screens are designed to cut down on the amount of light that reflects off the display, reducing eyestrain and widening the field of view for an exciting visual experience.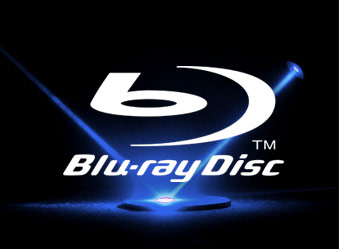 HD ON THE MOVE
Read and write quality Blu-ray Discs with the built-in Blu-ray Disc Burner. Watch movies in crystal clear, high-definition picture quality for an immersive entertainment experience.