GE40 2OC-009US Dragon Eyes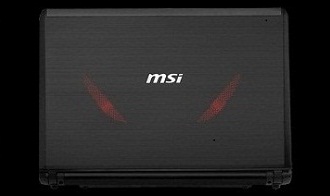 Key Features
Windows 8
(Upgrade to Windows 8 Pro recommended)
Intel Core i7-4702MQ Processor
14in. HD+ Anti-Reflective Display (16:9; 1600 x 900)
NVIDIA GeForce GTX 760M 2GB GDDR5
Chiclet Keyboard
128GB SSD + 750GB HDD (7200RPM)
8GB DDR3 1600MHz System Memory
Giga 10/100/1000 LAN 802.11 b/g/n WLAN
USB 3.0 x 2, USB 2.0 x 1
VGA, HDMI
Built-in 720p HD webcam
Audio Boost Technology
The Latest 4th Generation Intel Core i7 Processor
The latest 4th generation Intel Core i7 Processor represents superior performance over previous generations. CPU performance has increased by 3% to 7%, while the overall platform is 15% more powerful. GPU performance is even more noteworthy, with an average increase of over 30%. In terms of 2D and 3D visuals, this is a huge increase in Intel's internal display chip performance. There have also been significant advances in user experience and battery life. In addition, it employs a more advanced encryption program to help businesses enhance information security and to protect your BIOS/FW from attacks by malware.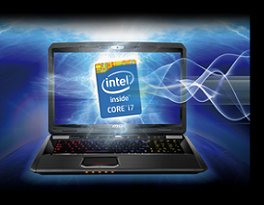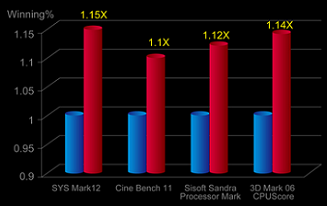 The Slimmest and Lightest 14in. Gaming Notebook with Exclusive Dragon Eye and Aluminum Design
Compared to other 14in. gaming notebooks on the market, the GE40 is the slimmest and lightest one with a high-end graphics card, allowing you to play anytime, anywhere. Two narrow vents are located on the lid of the GE40, which look like the eyes of a dragon when the notebook turns on!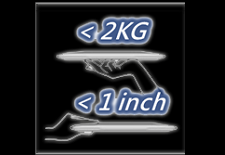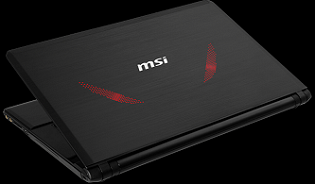 Better Hi-Res Performance, the NVIDIA GeForce GTX 760M Discrete Graphics Card (With GDDR5 2GB VRAM)
The NVIDIA GeForce GTX 760M leverages NVIDIA's revolutionary new architecture to deliver better gaming performance than the previous generation. Compared to last year's GeForce GTX 660M, users get 75% faster and 10% - 20% more performance at same level graphics with lower temperatures and wattage. Get maximum gaming images and best compatibility with NVIDIA graphics. Feel the difference with NVIDIA PhysX technology, bringing games to life with dynamic, interactive environments.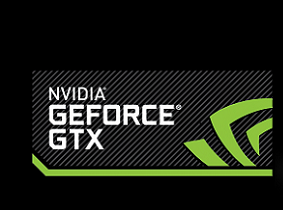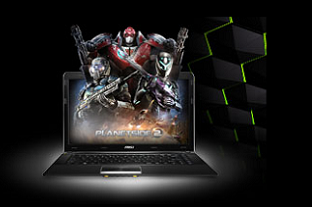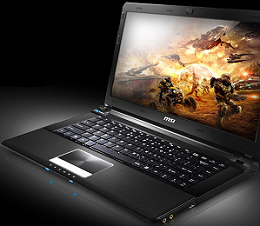 Hybrid Storage
Get the best of both worlds with a hybrid storage configuration. Enjoy the fast read and write speeds of an SSD to load up and play without the wait. Hoard all your favorite games, movies and music on the 750GB HDD (7200RPM) without worrying about saving space.
*Available only on select GE40 models.
Exclusive Audio Boost Increases Output and Fidelity Detail by 30% for External Headsets and Speakers
The MSI Audio Boost enhances the output sound detail and sound stage by 30%. The gold flash audio jack provides stable sound transmission (reduced obstruction) and works in conjunction with the optimized headset's Audio Power Amplifier (APA) design, characterized by low noise and low distortion, to greatly enhance headphone performance and faithfully reproduce each acoustic detail.