The ASUS Zenbook UX32A-DB31 Ultrabook is designed with you in mind. At just 0.72in. thick, weighing only 3.2lb, with appealing aesthetics and incredible computing power, the ASUS Zenbook UX32A-DB31 Ultrabook fits seamlessly with whatever you're into and wherever you go.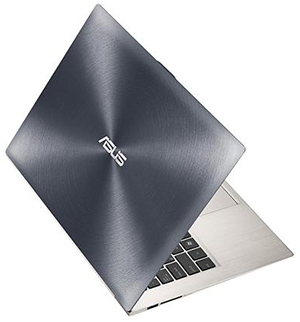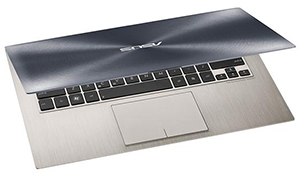 Features
Incredible Beauty is Yours
Get an ultrabook that is a work of art. From an ultra-thin chassis featuring a hairline spun metal finish, to the subtle precision-etched concentric circles gracing the cover, the Zenbook UX32A-DB31 exudes style and sophistication. Turns out not all works of art belong in galleries.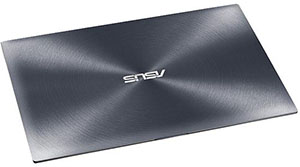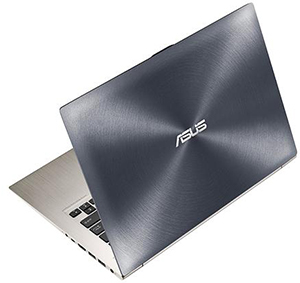 Incredible Performance is Yours
The Zenbook UX32A-DB31 has a powerful second generation Intel Core processor i3-2367M for amazing multitasking performance. Equipped with a 24GB SSD, The Zenbook UX32A-DB31 allows you to resume your Ultrabook from sleep mode instantly. And the USB 3.0 ports transfer data up to ten times faster than USB 2.0.

Incredible Audio is Yours

Huge sound now comes from your Zenbook UX32A-DB31. The ASUS Zenbook Ultrabooks feature ASUS SonicMaster Premium sound. Co-developed with Bang & Olufsen ICEpower, they deliver improved clarity, volume, resonance and more detailed sound. It's like music to your ears. And your eyes.
Incredible Visual Experience is Yours
Lightweight and streamlined, the ASUS Zenbook Ultrabooks are designed to travel. It features an anti-glare display with resolution up to 1366 x 768 for an incredible visual experience.
Specifications
Operating System: Windows 7 Home Premium (64-bit)
Display: 13.3in. HD (1366 x 768)
Processor: 2nd Generation Intel Core i3-2367M (1.4GHz)
Graphics: Intel HD graphics
Wireless: 802.11 a/b/g/n + Bluetooth 4.0
Memory: 4GB DDR3
Storage: 320GB (w/ 24GB SSD for Instant On)
Camera: CMOS HD
Speakers: Built-in Stereo speakers with B&O Icepower and SonicMaster support
Card Reader: Two-in-One (SD, MMC)
Input / Output: Audio+ Voice Combo port, a mini VGA, three USB 3.0 ports and an HDMI port
Dimensions: 12.8in. x 8.78in. x 0.71in. (W x D x H)
Weight: 3.2lbs
Color: Silver Aluminum
Comparison Chart
| | UX32A-DB31 | UX31A-DB71 |
| --- | --- | --- |
| Display | 13.3in. HD (1366 x 768) | 13.3in. IPS FHD (1920 x 1080) |
| Processor | Intel Core i3-2367M (1.4Ghz) | Intel Core i7-3517M (1.7Ghz) |
| Memory | 4G DDR3 | 4G DDR3 |
| Graphics | Intel HD Graphics | Intel HD Graphics |
| Storage | 20GB (with 24GB SSD reserved for Instant On) | 256GB SSD |
| Battery | 48W | 50W |
What's in the Box: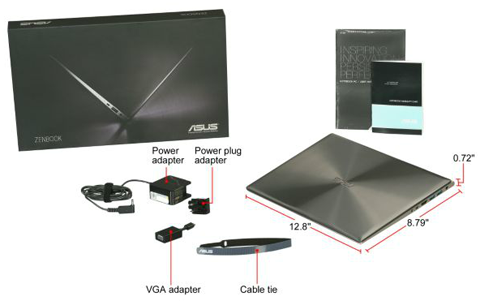 Images from retail item, box contents may vary.