Powerful and Dependable Business-Class 14.1-Inch Laptop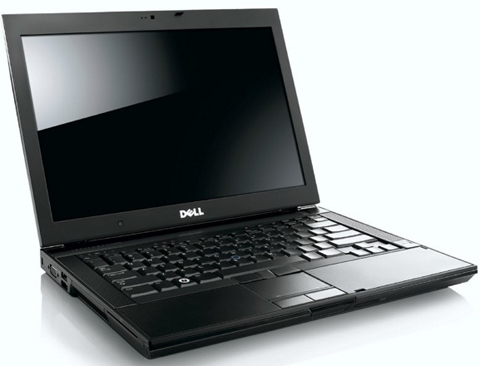 Engineered to increase your productivity while reducing total cost of ownership, the Dell Latitude E6410 laptop provides unstoppable performance, go-anywhere durability, superior data security, business-class management & security, and easy mobile collaboration – at a price point that makes you smile. It's an absolute choice for any business professionals.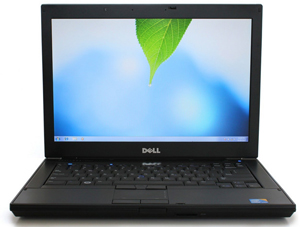 Intelligent Productivity
Whether in the office or around the globe, the Dell Latitude E6410 laptop can simplify productivity for mobile collaboration.
Powered to Do More: The speedy Intel Core i5 processor (2.67GHz) works in tandem with 4 GB of RAM to keep load times brief and productivity at a maximum, never skipping a beat as you multitask. Get an extra boost of performance to stay on top of your business.
Easy Global Collaboration: The superior wireless capability lets you connect with colleagues from virtually anywhere. A light sensitive webcam and noise-reducing microphone for speech enhancement can be paired with speakers for an optimal videoconferencing experience.
Smart Controls: An intuitive, gesture-enabled touchpad and ergonomic keyboard let you work smartly and comfortably.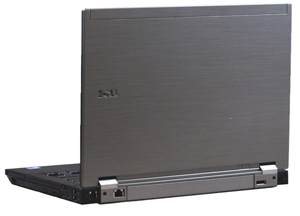 Dependable Design
The Dell Latitude E6410 laptop unites dependable, long-lasting design with professional style.
Lasting Durability: The Dell Latitude E6410 laptop undergoes rigorous durability testing, as well as accelerated life testing that simulates real-world usage. The result: business laptops that are designed to go the distance.
Strength & Sophistication: A sturdy Dell Tri-Metal casing, along with reinforced hinges and rugged system latches, offers durability against the rigors of everyday use.
Slim, Reinforced Displays: Advanced LED technology enables the Dell Latitude E6410 laptop to have thin widescreen displays while remaining exceptionally durable under everyday use.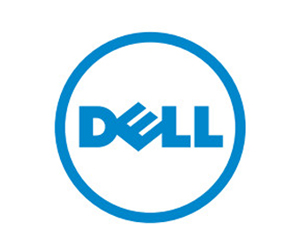 Critical Data Protection
A fast response freefall-sensor on the motherboard, along with a Dell StrikeZone shock absorber, can protect your data against system drops — even if the laptop is turned off.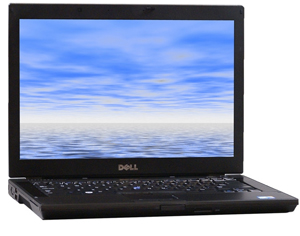 Business-class Control
With the emphasis on stability, inter-compatibility, global support and business-class control, the Dell Latitude E6410 laptop can help save IT time and money within your organization.
Family-Level Compatibility: The Latitude E-Family is designed for compatibility – so, whether you're working from home or from headquarters, you can effortlessly dock, swap out batteries or share AC adapters with other E-Family users.
Globally Standard Platforms: IT can standardize E-Family laptops to a global configuration at the time of purchase, making it easy to resolve issues and order replacement parts later.
Long-Life Stability: The long-lasting lifecycle, managed transition periods and durable lock on key components make it easy to maintain a consistent work environment while planning for future deployments. Additional service and support options can further extend the product lifecycle.
Advanced Security & Systems Management: The Dell Latitude E6410 laptop includes features like Dell ControlVault designed to simplify authentication, data protection, asset monitoring and remote management, while allowing for immediate IT response to business threats.
Global Service & Support: The Dell Latitude E6410 laptop features a range of customizable, globally focused service and support options, including International Service (with purchase of Next Business Day Onsite Service after Remote Diagnosis; Available in select regions), Dell ProSupport for IT, and Easy Transition & Deployment.