Portable Bluetooth Wireless Media Speaker
Experience remarkable audio with the boomSTREAM mini - portable Bluetooth wireless media speaker. BoomSTREAM mini has been designed to bring entertainment to any room. This portable wireless speaker is compact and lightweight, allowing you to take your music virtually anywhere.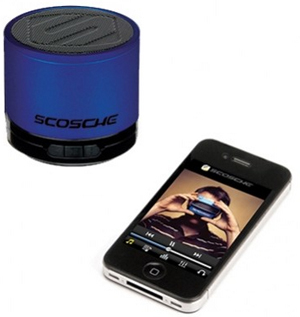 Incredibly Full Sound
A unique suspension driver delivers incredibly full sound. boomSTREAM mini produces a phenomenal audio signal - giving you an excellent listening experience.
Built-in Power and Controls
The built-in rechargeable lithium polymer battery provides up to seven hours of continuous playback time. Skip tracks and adjust volume directly from the boomSTREAM mini.
Music, Movies and Gaming
This Bluetooth speaker is great for wireless audio streaming of music, podcasts, movies, games and more. Enjoy clear and crisp media playback.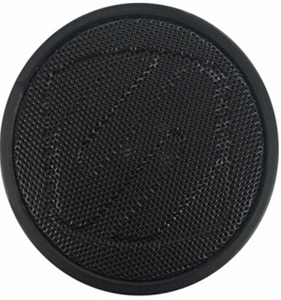 Use it Anywhere
Use boomSTREAM mini around the house, at the pool, in the garage or your dorm room. This lightweight media speaker can also be easily transported so that you can enjoy your favorite music outdoors, at the office and everywhere in-between.
Wireless or Wired
Enjoy wireless media playback on your favorite Bluetooth enabled devices including iPhone, iPad, iPod touch, Android Devices, Smartphones, Tablets and more. A 3.5mm auxiliary input has also been included for connecting other devices without Bluetooth such as MP3 players, gaming devices and more (also includes a 3.5mm audio cable).
Wirelessly Works with:
iPod touch (2nd, 3rd, 4th and 5th generation), iPhone 5, iPhone 4S, iPhone 4, iPhone 3GS, iPhone 3G, iPad (3rd generation), iPad 2, iPad, Android Devices, Smartphones, Tablets and other devices with A2DP streaming audio.
Also Works with:
Older iPod models, MP3 players, Gaming Devices, Smartphones, Tablets and other devices with built-in aux outputs or headphone jacks - using included 3.5mm aux cable.
Features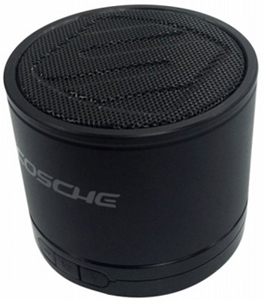 3.5mm aux input for connecting other devices without Bluetooth
Includes USB charging and 3.5mm audio cables
Use around the house, in the garage, outdoors, the office, dorm rooms, and more
Small design is ideal for travel
Bluetooth receiver for wireless audio streaming of music, podcasts, movies, games and more
Built-in rechargeable battery provides up to 7 hours of continuous playback
Unique suspension driver delivers incredibly full sound, 40mm suspension driver
Specifications
1200mA lithium polymer rechargeable battery
7 hours continuous use time
Charge time: Approx. 3.5 hours
Frequency Response: 90Hz - 20kHz
Bluetooth Version 2.1; A2DP, HFP
Built-in aux input for connecting non-Bluetooth enabled devices
Gallery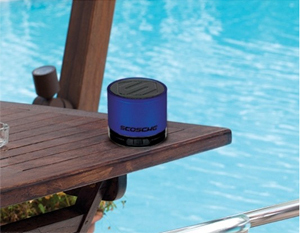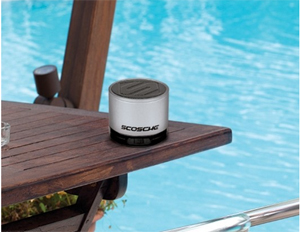 What's in the Box