Why You Need These:
Amplified Stereo Sound - Delivers Superior Audio Quality and Clarity
Bass Boost - Add Depth and Realism to the Sound of Your Game
Massive 50mm Speakers - Crisp Highs and Deep, Rumbling Lows for Ultimate Immersion
Hear What You Want - Turn Game Sound Up or Down! Adjust Chat Volume! Total Control Over Sound!
Microphone Monitor - Hear Your Own Voice As You Chat and Stop Screaming Into the Mic
Console Dedication - Designed specifically for your Xbox 360® audio enjoyment
Key Features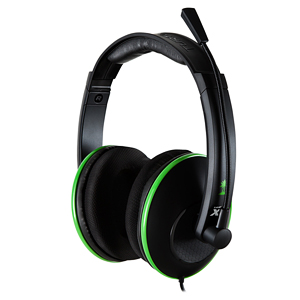 Superior Quality and Clarity
Amplified Stereo - Get an earful of top quality sound the way the game developers actually meant the game to be heard.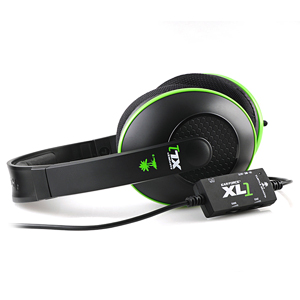 Deep Immersive Experience
Bass Boost - Gives your audio a kick in the you-know-what to add depth and realism to the sounds of the game.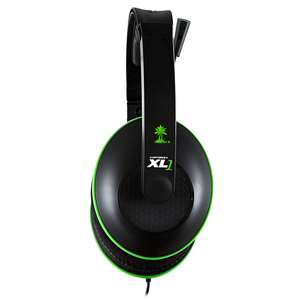 Bigger Is Better
Massive 50mm Speakers - These premium speakers deliver crisp highs and deep, rumbling lows for the ultimate in video game immersion.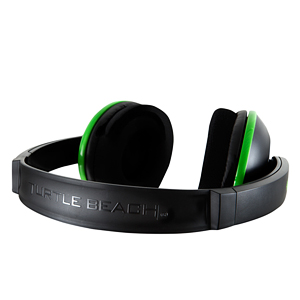 Total Control Over Sound
Hear What You Want, When You Want - With Independent Game and Chat Volume, turn the game sound up and chat volume down. Or turn the chat up and the game down! The choice is yours.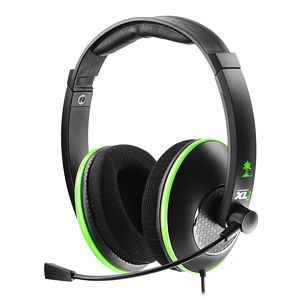 Voice Level Recognition
Microphone Monitor - Know how people tend to scream when wearing headphones? Now you can hear your voice in your headset so you're not that guy!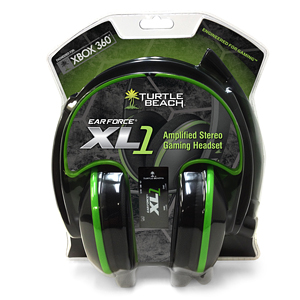 Listen to Your Own Music
Mix In Music - Quickly plug in your smartphone or MP3 player and you can replace the game soundtrack with your own music.
Turtle Beach Audio Advantage
The amplified stereo sound produced by the Ear Force XL1 will ensure that you hear your games loud and clear. We put variable bass boost at your disposal to give your audio a swift kick in the you-know-what when you need it to! You'll be able to hear sound cues that are missed with conventional TV speakers, such as the sound of enemy footsteps or the click of a loading weapon in the distance. In short, you'll react faster and take them out before they take you out, giving you the edge that can make the real difference between winning and losing.
Complete Product Description
The Ear Force XL1 headset in black is the perfect entry-level headset for Xbox 360® gamers looking for immersive game sound and crystal-clear communication at a great value. With premium 50mm speakers and oversized circumaural ear cups, the XL1 delivers superior audio quality and extreme comfort.
The XL1 also features an in-line amplifier, providing quick access to independent game and chat volume controls, as well as, a built-in bass boost feature that adds depth and realism to the game audio. If you're serious about gaming, then get serious about the sound. Step up to the Ear Force XL1 and experience game audio like never before.