PQI White 5200mAh Power Bank i-Power 5200
When your phone runs out of battery while you're out on business, working outdoors, or during a power outage, you can't contact people and many things become impossible to do. i-Power 5200 features a 5200mAh high-capacity Li battery for supplying power to a smart phone and tablet computers anytime anywhere. Immediately recharge your portable devices and keep working while outdoors or during a power outage. i-Power 5200 features a USB port for compatibility with a variety of portable devices. Press a button to check the battery level on the 4-LED indicator. It's a quality battery cell without safety concerns. Up to 5000 hour standby.
High Capacity 5200mAh Battery
Full 5200mAh capacity, which could fully charge iPhone for 3 to 4 times, for supplying power to your mobile devices anywhere, anytime, and in any weather.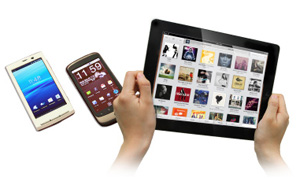 Supports Tablets and Smart Phones
Built-in standard USB interface and support 5V/1A output. No matter what portable devices you own - a smart phone, tablet, etc. - the Power Bank will be able to help you with charging on-the-go.
Four-LED Battery Level Indicator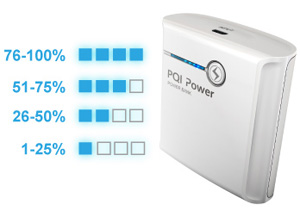 You can view the remaining charge by pressing the button for the power indicator.
All 4 blue lights indicate 76 - 100% battery life.
3 blue lights indicate 51 - 75% battery life.
2 blue lights indicate 26 - 50% battery life.
When only 1 blue light is lit, the device has 1 - 25% of its full battery life.
Low Self Discharge Rate for up to 5000 Hours of Standby
Features the latest Li-ion battery technology with independent cell protection circuitry for the highest battery performance and user safety. Protects against over charging and short circuiting. Low self discharge rate for up to 5000 hours of standby
$10 Million Products Liability Insurance
PQI i-Power 5200 has the products liability insurance to ensure the quality, you can have completed confidence on our products.