Dominate your every round with the Mad Catz SFV Arcade FightStick Tournament Edition S+ (TES+). This official arcade stick is built with premium quality Sanwa Denshi parts for durability and accurate response to your every move. You'll quickly experience the major difference from a traditional controller, courtesy of the ball-top lever and reasonable spacing between buttons that give you more combat edge. This model works with both PS3 and PS4, with a built-in touchpad that offers full functionality as that on the PS4 controller. Moreover, this arcade stick supports many other types of games, with the lever able to operate as Left or Right Analog Stick or D-Pad, thus you can enjoy your favorites titles in more arcade style.
Premium Components with Genuine Arcade Layout
The Street Fighter V TES+ uses the very same parts found in Japanese arcade cabinets. Sanwa parts are built to last and can endure the abuse dished out during fierce battles, and OBSF-30 action buttons respond with pinpoint accuracy. A Vewlix-style layout gives you classic ergonomics and full access to an arsenal of moves. And, the Sanwa JLF ball-top stick is the benchmark for precision character control.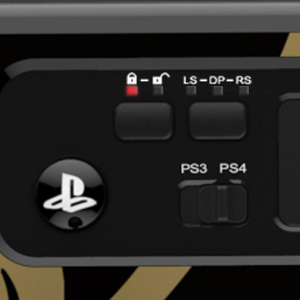 Fight with Confidence
Automatic forfeitures during tournament matches are a drag. You no longer have to worry about that! A handy button lets you disable Start/Options and Select/Share, and prevent use of the PS button.
Gaming Versatility
The TES+ is equally great for arcade games that don't involve life bars or intricate combos. A three-way button enables the joystick to function as the left or right analog stick or D-Pad, opening gameplay for a wide variety of game genres.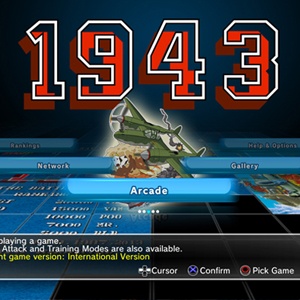 Reliable USB Connectivity
The world's best fighters prefer the assurance of a low-latency USB connection. The extensive 9.8ft/3m USB cable on this Street Fighter arcade stick keeps you at a comfortable distance from your TV.
Compatible with ALL Major Fighting Games
Whether it's an old favorite or an upcoming title that you're patiently waiting for, the TE2+ is ready to fight.
PlayStation 4
Street Fighter V
Guilty Gear Xrd -SIGN-
Injustice: Gods Among Us – Ultimate Edition
Divekick
Mortal Kombat X
Ultra Street Fighter IV
BlazBlue: Chrono Phantasma EXTEND
Dead or Alive 5: Last Round
Skullgirls
PlayStation 3
Ultra Street Fighter IV
Guilty Gear Xrd -SIGN-
Persona 4 Arena Ultimax
BlazBlue: Chrono Phantasma
Ultimate Marvel VS Capcom 3
TEKKEN TAG TOURNAMENT 2
The King of Fighters XIII
BlazBlue: Chrono Phantasma EXTEND
Dead or Alive 5: Last Round
Warranty, Returns, And Additional Information
Warranty
Limited Warranty period (parts): 1 year
Limited Warranty period (labor): 1 year