SDH-B3040 Video Security System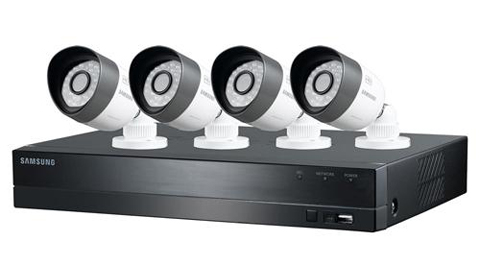 SAMSUNG SDH-B3040 video security system consists of one DVR with 2TB hard drive and four AHD cameras. The discrete and compact cameras perfectly blend in with any environment with IP-66 weather resistance. Each camera can monitor up to 100-degree area in 720p clarity - day and night. With Samsung iPolis app, you can monitor your property on your smart phone anywhere and anytime. You can even set areas for smart detection. Once motion was detected in those areas, alert email will be automatically sent to you.
Setup is extremely easy, whether it is connecting your cameras to the DVR or connecting the DVR to your router. Just use your existing RG59 BNC cable to install the cameras with up to 1600 feet video transmission distance. You can even add your old BNC cameras for a complete coverage of your property. The DVR has Wi-Fi capability, letting you connect the DVR to your router wirelessly.
720p High Definition
Smooth playback with true aspect ratio, 720p HD real-time recording gives you clear imaging without any distortion. The high quality resolution delivers more details and sharper videos allowing better forensic inspection of a person's face or license plate. The 720p AHD Security System provides greater sense of protection without breaking the bank!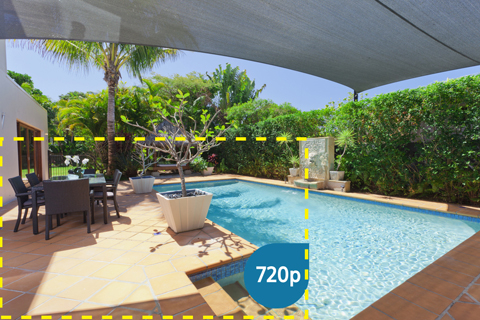 Easy Setup
No need to forklift your existing installation. The 720p AHD Security System is based on analog technology, so the installation is "plug & play", eliminating the need for any rewiring or moving cables around, just like the traditional CCTV systems. You can use your existing RG59 BNC cable and simply, upgrade to the AHD DVR and new cameras.
Backwards Compatible
No need to throw away your standard BNC cameras. Simply, connect them to your new AHD DVR with the existing RG59 BNC cable. Your system will be able to support your older analog cameras in the same resolution as before, as well as your new AHD cameras in 720p.
Camera compatibility chart:

Real-Time Monitoring
Just like traditional analog CCTV, the 720p AHD Security System provides real-time monitoring with no lag.
Longer Transmission
The 720p AHD Security System transmits video up to 1600 feet over RG59 cabling - this is 3 times the distance of a standard IP system.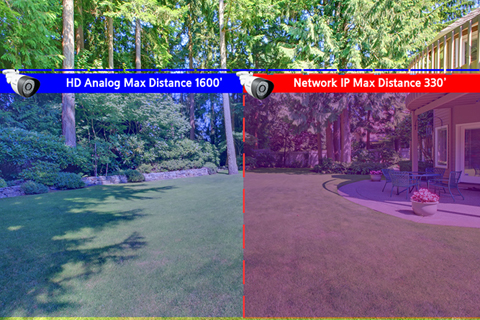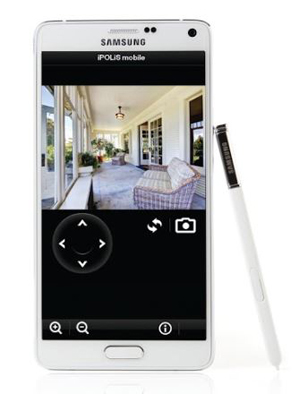 Free Mobile App
Samsung iPolis app provides free remote monitoring anytime, from anywhere, when connected on your mobile device.
High Capacity Hard Drive
High capacity, surveillance-class hard-drive for 24/7 recording. The high capacity will give you the flexibility to customize the recording to fit your preferences and needs. The 2TB hard drive, can record 24/7 for up to 3 months dependent on settings.

DVR with Wi-Fi
Don't be limited in where to place your DVR. The Wi-Fi option gives you the flexibility to place the DVR anywhere in your home or small business, without having to run a network cable to the router*.
*Samsung Wi-Fi Adapter needed for wireless connection; Wi-Fi Adapter not included.

DVR with Backup
In addition to the new 2TB built-in DVR storage, you can also instantly back up your recordings to a USB flash drive or external hard drive* without having to go into the backup menu.
*flash drive and external hard drive not included
Discrete and Compact Design
The cameras have been designed to fit nicely in your environment with the through-the-mount cable design for tamper protection and clean installation.
Weather-Resistant
Each camera is rated IP-66 weather-resistant to withstand extreme conditions.
Smart Detection
With smart detection, you can select the areas you want to monitor and receive email alerts when motion is detected.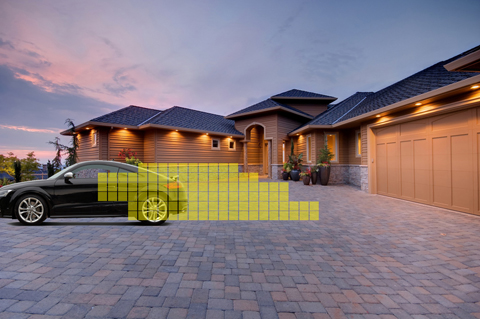 Enhanced Wide-Angle Viewing
Enhanced 100° viewing angle provides a wider field of view to maximize coverage compared to the traditional 70° to 75° viewing angle cameras.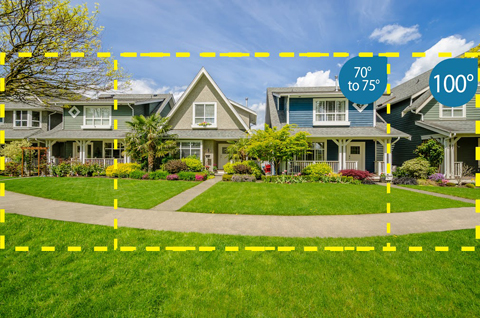 True Day and Night
The HD camera provides night vision capability up to 82ft in total darkness. With True Day and Night mode, the camera provides best night vision images in its class.