Unparalleled 4MP Resolution
Powerful 4MP cameras deliver double the resolution of 1080P HD, enabling you to zoom in digitally without losing clarity.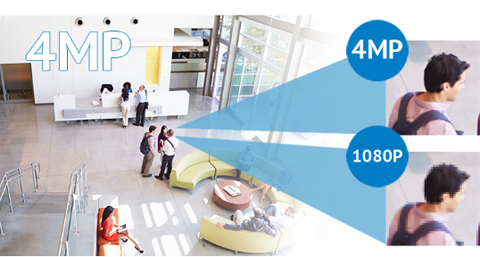 Camera Selections to Suit Your Needs
Sleek, focused bullets deter intruders, and the narrow viewing angle is perfect for zeroing on faces and plate numbers – easily install these cameras outdoors or down hallways.
Subtle domes add discreet surveillance to any room, with a 90-degree wide-angle lens that can cover large open spaces like yards and warehouses.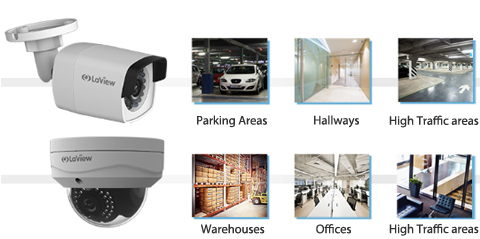 Customizable Motion Detection with Alerts
Sophisticated sensor options allows you to designate adjustable, motion-triggered recording for your schedule, with automatic email alerts when motion is detected.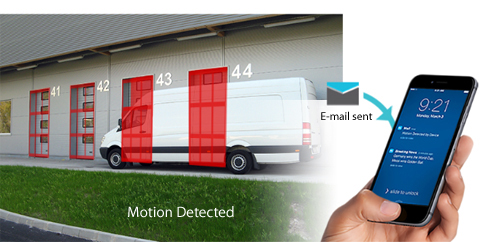 One System, Multiple Locations
Check in on proceedings remotely via the user-friendly LaView Net App, and split your surveillance cameras between multiple locations. Simply connect your camera to a local router to find its IP address, then port forward it to your NVR to view its live stream back at your central location – or anywhere in the world you may be!
Double Hard Drives with H.265 Compression
LaView's redesigned H.265 compression algorithm predicts inactive sections of the screen to preserve space in your drive, allowing you to save 50% more storage capacity than traditional systems.