Looking to upgrade your old analog surveillance cameras? Aposonic A-E650V is manufactured with the new standard, 1000 TV Line resolution, and Sony IMX238 image sensor - empowering it to produce superior video images over other 1000 TV Line cameras. A-E650V is equipped with 72 IR LEDs, and captures video as far away as 150 feet at night in proper environments. The 2.8mm to 12mm varifocal lens gives users the flexibility to zoom in and out upon installation, so users can adjust the lens and easily focus to the preferred spot.
1000 TV Line
The A-E650V Indoor / Outdoor CCD Bullet Camera captures excellent video, day and night. It is equipped with 72 Infrared LEDs to produce superior night vision up to 150 feet away - even at night. The camera is fully functional under harsh environments. It is designed to be weatherproof and sustains extreme temperatures and humidity.
---
Sony IMX238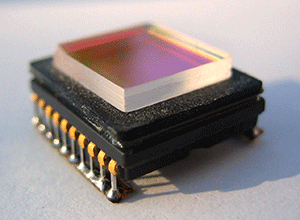 Sony's IMX238 Image Chipset improves its sensitivity level by widening the sensor aperture, and improves its color filter for better color reproduction.
---
Adjustable Varifocal Lens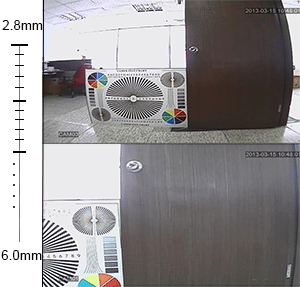 A 2.8 to 12mm varifocal lens gives you the convenience to zoom and focus to the perfect spot. At 2.8mm, the horizontal viewing degree could reach up to 109 degrees wide. As the focal length increases, the camera zooms in and the viewing angle gets narrower. Varifocal cameras are ideal for users who are unsure about the field of view they would like to capture. The flexibility of adjusting its focal length and focus is a big advantage over regular fixed lens cameras.
---
Infrared LEDs for Night View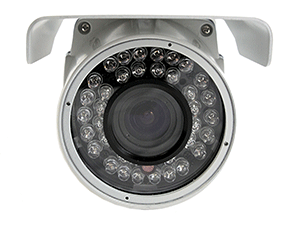 The Aposonic A-E650V is equipped with 72 IR LEDs to optimize night time viewing experiences. Its 72-piece Infrared LEDs provide outstanding night vision. Coupled with a 2.8 - 12mm varifocal lens, the A-E650V reaches up to 150 feet away in the dark*.
*Actual distance may vary depending on the installed environment.
---
Weatherproof
Harsh weather? No problem! The A-E650V is IP66-rating approved! It functions normally under rain, storm, even powerful water jets. The A-E650V is the perfect outdoor camera to fulfill the need for surveillance of surrounding areas with peace of mind.
Warranty, Returns, And Additional Information
Warranty
Limited Warranty period (parts): 1 year
Limited Warranty period (labor): 1 year