Features
Slim and Compact, for a Neat System Appearance
---
The RX-S600 is only 111mm high and 320mm deep. It will fit nicely in narrow AV racks, without jutting out from the front. This makes it easy to place your system where you want it, and gives it a neat appearance.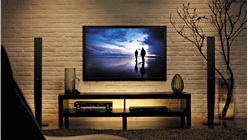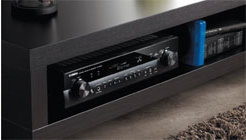 Total Purity Concept for the Finest Sound Quality
---
Excellent Sound and Many Advanced Features in a Compact Body
---
Delivers audio performance at the head of its class, thanks to a revamped ground and power supply pattern, as well as meticulously selected and custom designed parts, such as the transformer and heat sink. Features analog discrete amplifier construction, a low jitter PLL circuit and high power output. Other top-grade features include an aluminum front panel and high-grade, large screw-type speaker terminals.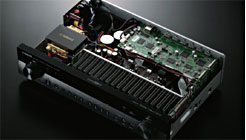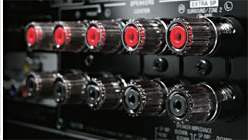 Extensive Audio Codec and Format Support
---
This AV receiver is compatible with many audio formats such as Dolby True HD and DTS-HD Master Audio. They are also compatible with FLAC / WAV 192kHz playback. You will enjoy excellent sound quality from Blu-ray Discs and other types of high resolution sources.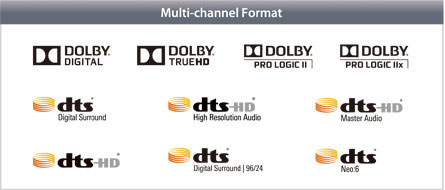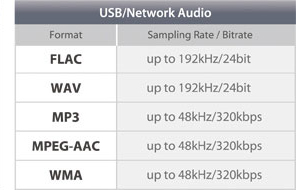 4K Ultra HD Pass-Through for Next Generation Super High-Resolution Images
---
HDMI with 3D and Audio Return Channel
---
Network Functions
---
This AV receiver provides a variety of network functions that enable you to access more sources and also enhance operation. You can connect the receiver to a PC to enjoy Internet Radio, and operate your system via Web Browser Control. The AV Controller app (from iTunes App Store or Google play) lets you control various functions from your iPod, iPhone, iPad or Android phones / tablets.
AV Controller App for Easy, Convenient Operation
---
Airplay Allows Streaming Music to AV Receiver
---
Stream Millions of Songs with Spotify Connect (Coming Soon)
---
USB Digital Connection for iPod, iPhone and iPad on the Front Panel
---
Mobile High-Definition Link (MHL) Support for High Quality Video and Audio
---
YPAO Sound Optimization for Automatic Speaker Setup
---
SCENE for One-Touch Start
---
HDMI CEC for Easy Operation
---
Input Selection in HDMI Standby Through Mode
---