KEF Five Two Series MDL7 SAT SIL Five-Channel Speaker System - Silver
The compact Model 7 (with seven drivers in each speaker) is ideal for the minimalist look. Voices sound real and precisely located. Ambient effects travel through a realistic three-dimensional soundscape as the director intended. On screen action comes alive for everyone in the room, wherever they sit.
Available in sleek matte silver or high gloss black, they can be mounted either on adjustable wall brackets or floor stands. And in harmony with the thinking behind the whole concept, they're exceptionally simple to set up. All you have to do is connect the supplied cables to your 5.1-channel home theatre receiver or amp.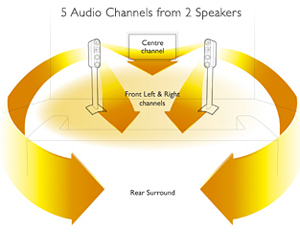 Sound reproduction should be invisible – you want surround sound, with the hardware as unobtrusive as possible. That's why KEF developed an alternative to the traditional five speaker home theatre systems. As its name implies, the Five Two series envelops you in the surround sound of a full 5.1 set-up using only two speakers and a subwoofer.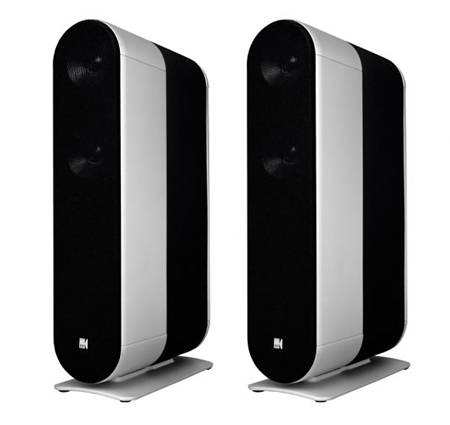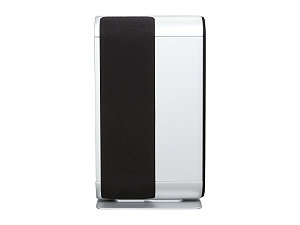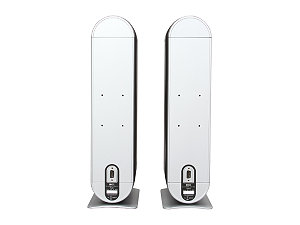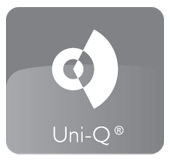 Uni-Q®
The secret lies in combining KEF's acclaimed Uni-Q "sit anywhere" driver concept with flat panel technology. Each speaker has a front-firing array of Uni-Q drivers from the award-winning KHT5000 and KHT6000 Series, providing true dedicated centre speakers as well as spreading a highly detailed sound image to your left and right.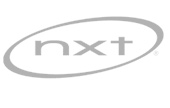 NXT
Behind them, large vertical flat panels act as high performance rear effect speakers, radiating the relevant parts of the signal to the back of the listening area. And all the channels can be separately adjusted from your receiver to achieve a perfectly balanced sound.