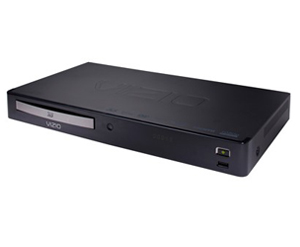 FEATURES
One Powerful 3D Movie Machine
Whether you're looking to bring home that intense 3D movie experience, embracing 1080p Full HD or diving into online entertainment, the VIZIO Blu-ray 3D™ Player with Internet Apps delivers on all counts. It unlocks a new dimension in breathtaking, crystal-clear 3D and delivers stunning, Full HD as well. Using an Ethernet cable, it also supplies instant access to an almost unlimited library of online movies, music and more. Entertainment freedom indeed.
Enter the World of Online Entertainment
You won't need an Internet enabled TV to access online content. With an Ethernet cable, this Blu-ray player offers VIZIO Internet Apps® which includes top online services like VUDU™, Netflix, HuluPlus™, Pandora and now YouTube™, the world's largest online video community.
Superior Surround Sound
Plant yourself in the middle of the action. This Blu-ray Player delivers up to 7.1 channels of incredible audio with Dolby® TrueHD™, Dolby® Digital Plus™ and DTS audio processing for a premium home theater experience in any room.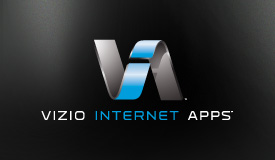 VIZIO Internet Apps® (V.I.A.)
Easily connect to the Internet and stream movies and TV shows, listen to music and get the latest news, sports and weather.
1080P Full HD
Full 1080P High Definition resolution makes the clarity and detail of your picture razor sharp.
Dolby Digital
The audio standard for cinema, broadcast, DVD and Blu ray, Dolby Digital surround sound provides dramatic spatial dimension to soundtracks and enhanced audio definition for an engaging listening experience that matches the visual impact of film.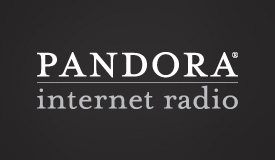 Pandora® Internet Radio
It's a new kind of radio - free and personalized just for you, playing only the music that you love. Enter the name of your favorite song, artist, or composer and enjoy radio stations created just for you. Rate songs as they play, because Pandora caters to your tastes and adapts stations to your feedback on the spot. Use the Pandora widget and be prepared to fall in love with music all over again.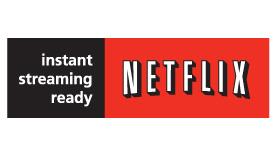 Netflix®
For $8.99 a month, Netflix members can instantly watch unlimited TV episodes and movies streamed to their TVs and can receive unlimited DVDs delivered quickly to their homes. With Netflix, there are never any due dates or late fees.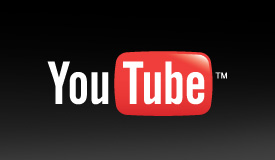 YouTube™
Youtube is the world's largest online video community, allowing millions of people to discover, watch and share original videos.
VUDU™
Enjoy the latest Hollywood blockbusters on-demand in 1080p HD with 5.1 surround sound without ever having to leave your couch. With the largest catalog of 1080p HD available on-demand and services like Rotten Tomatoes and Wikipedia built right into the screen, you'll always find something to watch.
Facebook®
Connect and share with the people in your life. Update your status, view your news feed, friends information, and much more.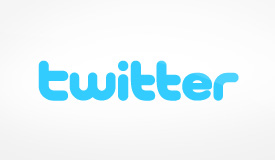 Twitter™
With Twitter you can share and discover what's happening right now, anywhere in the world - and your program is never interrupted.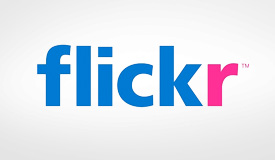 Flickr™
Share photos with family and friends, browse the latest photos posted by the worldwide Flickr community, or watch a slideshow; all on your TV screen.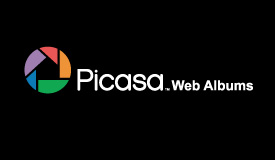 Picasa
Browse your Picasa web albums from your TV. Don't have your own? Enjoy beautiful photos taken by amateur and professional photographers from all over the world selected by Google's Picasa team.
The New York Times
Updated throughout the day, the NY Times app provides the most up the date video news straight from the "Newspaper of Record" on topics ranging from world news to a behind the scenes look at the creation of the NYTimes' front page every day.
*Requires high-speed Internet connection. Fees may apply.
Important Safety Information For Watching 3D Content:
You may experience discomfort while watching 3D content. You may feel symptoms of eye strain, vision fatigue, color or depth distortion, motion sickness, nausea, dizziness, disorientation, or other discomforts. If you experience any of these symptoms, stop watching television and take a break for at least thirty minutes before resuming. If the symptoms are severe or continue even after you have stopped watching television, consult a doctor.
Even if you do not experience any of these symptoms, take regular breaks from watching 3D content.
Take care to monitor children's watching of 3D content. Children (including teenagers) may be more at risk of experiencing discomfort while watching 3D content and less likely to report symptoms. Monitor children's television viewing and watch for signs of discomfort.
Some viewers may be susceptible to epileptic seizures or strokes when viewing 3D images, even if those conditions have not been previously diagnosed. If you or anyone in your family has a history of seizures or strokes, or if you have any other reason to think you or someone under your supervision may be susceptible to epileptic seizures or strokes, consult a doctor before watching 3D content.
SPECIFICATIONS
SPECIFICATIONS

Resolution Supported:
Blu-ray Disc Resolutions of 1080p / 1080i / 720p / 480i / 480p
Audio:
CD, CD-R, CD-RW, MP3
Up to 7.1 Digital Audio via HDMI
24-bit / 192KHz Audio DAC
Premium Audio Technology:
Dolby Digital / Dolby Digital Plus / Dolby Digital TrueHD / DTS 2.0 + Digital Out
Entertainment Services:
Netflix™, VUDU™, Pandora®, Hulu Plus™, Amazon Instant Video,
Wireless (Wi-Fi):
No
OSD Language Options:
English, Spanish, French
Remote Control:
Yes
Energy Star Qualified:
Yes

Outputs

USB 2.0:
1
HDMI®:
1
Digital Audio Optical:
1
Digital Audio Coaxial:
1
2-Channel Audio Output (RCA):
1

Dimensions and Weight

Product Dimensions
(W x H x D):
14.2 x 1.6 x 7.9"
Product Weight:
4lbs
Packaging Dimensions
(W x H x D):
16.6 x 4 x 11.6"
Packaging Weight:
5.5lbs
GALLERY