Acer Aspire Z3 All-in-One
Stylish Computing in Sharp Focus
Acer Aspire Z3 All-in-One Computer proves it again that powerful does not always mean bulky and dumpy. It is totally a wonder that a stylish form factor as thin as a pizza box can accommodate all the components conventionally placed inside a computer case. Any compromises on specifications? No, of course not. Acer Aspire Z3 All-in-One Computer features Intel processors, fast memory, HDDs of big capacity, DVD burner, and Windows OS. Complete with a touchscreen, Acer Aspire Z3 has the beauty of a tablet and the power of a desktop PC. No matter what you are doing, Acer Aspire Z3 lets you see texts and graphics in Full HD with minimum blue light effects, and hear lossless sound. Just tilt the All-in-One to a comfortable viewing angle, and start a new day.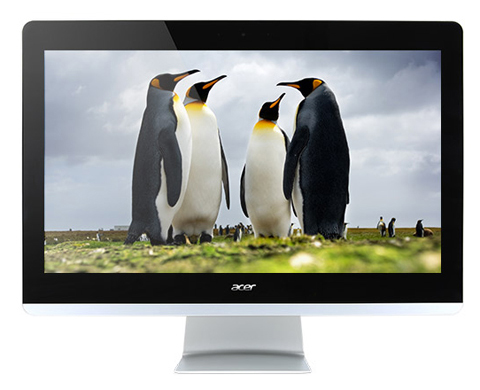 Stylish and Space-saving, Vibrant Visuals
The Acer Aspire Z3 shines whether it is on or off. When off, it captivates you with a stylish and space-saving design. When on, it displays beautiful images and enables touch capability.
Looks Good
Tired of the small display of your tablet? Step up to the Acer Aspire Z3 All-in-One Computer – which has a large touch screen (available in 17.3", 23" and 23.8") with only 35mm (May vary by model) thickness - for fully-fledged productivity and more immersive entertainment. Minimum desk space will be taken. The stylish and sleek design with a black and silver color scheme matches up to the décor of any modern home.
Full HD Clarity
Movies, TV shows, video clips on video-sharing sites, you name it, they'll all look better on the Full HD (1920 x 1080) display.
IPS (In-plane Switching)
Colors stay true no matter what angle you're viewing from. Share what's on your screen with friends and family.
Comfortable Viewing
Aspire Z3 Series PCs feature adjustable displays that can tilt from -5° to 30°. Also with Acer BluelightShield, they can filter out eye-straining blue light.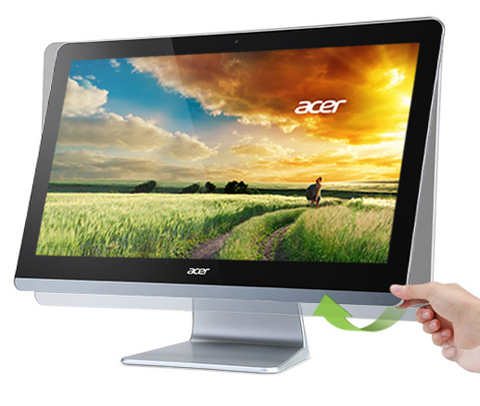 10-Point Touch
Put the world at your fingertips. Touch control is more precise and everything is more responsive.
Impressive Power under Hood
Never settle for good enough. The Acer Aspire Z3 is well armed from top to toe to give you best-in-class computing smoothness.
Intel Processors
Intel Processors lead in speed and features. All your computing commands will be handled in a heartbeat. Its copious features have a universal ecosystem to support. No matter what you are doing, you will enjoy the conveniences brought by Intel technologies.
Memory
DDR3 or DDR4? 4 GB, 6 GB, 8 GB, or 16GB? Just take your time to consider. The Acer Aspire Z3 offers all of the above options.
Hard Drive
Have seas of multimedia files? Just choose the PC with a 2TB/1TB HDD. 500 GB is also available.
DVD Drive
No compromises. With a built-in DVD drive, you can play content from DVDs or CDs.
Fuller Audio
The Acer Aspire Z3 is equipped with stereo speakers tuned with Acer TrueHarmony technology and Dolby Digital Plus Home Theater, so everything will sound great and lifelike.
Connect the World
Today's world is always about connecting.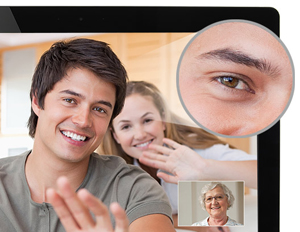 Clear web chats
Enjoy clear web chats with family and friends via their Full HD webcams and digital microphones.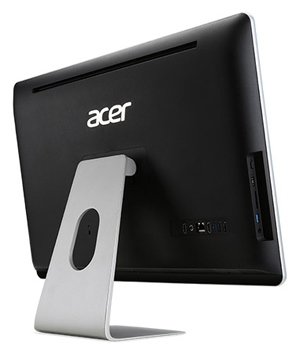 USB 3.0 connectivity
Aspire Z3 Series features easy-to-access side facing ports, including USB 3.0, for hassle-free connections to external multimedia sources and peripherals.