Features
FX-6300 3.5GHz 6-Core CPU
8GB (2x 4GB) 1600MHZ Dual Channel RAM
Nvidia GTX 750 Ti
Ambient White System Lights
Built-in SD/MMC/TF card reader
USB 3.0
Included – Red LED CM Storm Devastator Keyboard + Mouse
Microsoft Windows 8.1 64-Bit
Description
The Dreadnought is the predatory machine to blow away your competition. Equipped with a powerful AMD FX-6300 6-Core CPU and the latest Nvidia Maxwell GTX 750 Ti to own your opponents in the arena; this gaming PC features an aggressive Mid-ATX Chassis with modern aesthetics and the performance to ensure you are on top of your game. The Dreadnought is easy on your wallet but brutal with competition.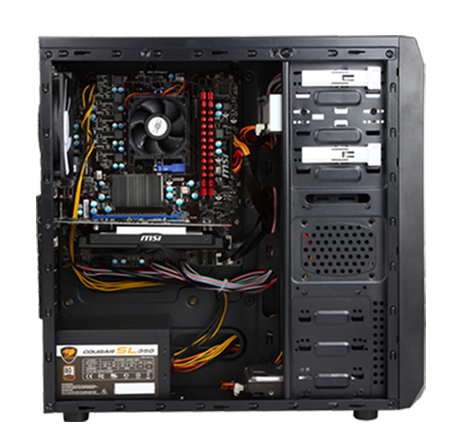 AMD FX-6300 Vishera 6-Core 3.5GHz (4.1GHz Turbo)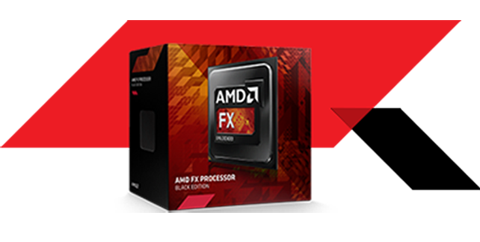 AMD TURBO TECHNOLOGY
The AMD FX Processors come equipped with AMD Turbo CORE Technology, a performance boosting technology that helps increase performance on the applications that need it the most.
INTEGRATED DRAM CONTROLLER WITH AMD MEMORY OPTIMIZER TECHNOLOGY
AMD FX Vishera Processor features a high-bandwidth, low-latency integrated memory controller that supports faster and low voltage memories and provides new Pre-Fetcher improvements and direct communications to each core in Dual-Core module (APIC registers in each core).
UNLOCKED AMD FX PROCESSOR WITH 6 PILEDRIVER CORES
The native 6-core desktop processor ensures breathtaking 3D modeling and HD video edition as well as maximum multitasking with the new Piledriver microarchitecture. 32 nanometer die shrink was designed to reduce leakage for improved efficiency, increased clock rate headroom and better thermals. The AMD unlocked technology offers more headroom for your overclocking (AMD's product warranty does not cover damage caused by overclocking even when overclocking is enabled via AMD Overdrive software.)
Nvidia GeForce GTX 750 Ti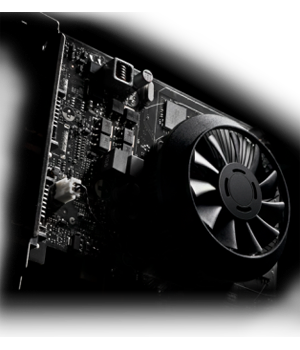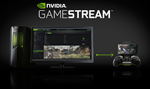 NVIDIA GameStream
NVIDIA GameStream™ is an innovative new technology designed to give you over-the-air access to PC games using a wireless device. GameStream delivers super-smooth, low-latency gaming from a GeForce® GTX™ PC or an NVIDIA GRID™ cloud gaming system to your portable device.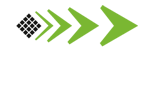 NVIDIA GPU Boost 2.0
This innovative technology allows gamers to push PC performance to the maximum with precise controls. GPU Boost 2.0 intelligently monitors work with even more advanced controls like GPU temperature target, overclocking, and overvoltage to ensure that the GPU works at peak performance.
NVIDIA PhysX® Technology
Full support for NVIDIA PhysX technology enables a totally new class of physical gaming interaction for a more dynamic and realistic experience with GeForce.
NVIDIA 3D Vision™-Ready
NVIDIA 3D Vision brings a fully immersive, stereoscopic 3D experience to the PC. A combination of high-tech wireless glasses and advanced software, 3D Vision transforms hundreds of PC games into full stereoscopic 3D. Get up to 2x monitor and keyboard brightness with NVIDIA 3D LightBoost technology. In addition, you can enjoy 3D movies and 3D digital photographs from 3DVisionLive.com in eye-popping, crystal-clear quality.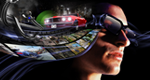 NVIDIA Surround™ with Up To Three Monitors
Nothing is as breathtaking as playing your favorite games across three monitors. At 5760 x 1080, the expanded field of view fully engages peripheral vision and provides for the most immersive experience in racing and flight simulators. Add in a fourth display to keep tabs on chat, email, or web while you're gaming.