Blow away competition with this gaming beast powered by two Radeon RX 480 graphics cards. Forged for passionate gamers, this system is packed with 6th generation Core i5 processor, dual Radeon RX 480 VGA cards in CrossFireX and generous amount of memory, delivering performance and capability for smooth FHD/UHD gaming and multimedia content creation. A rugged, professional-looking case lets you see the guts of your power house through a side window. The superb thermal design keeps your entire system nice and cool even in the heat of gaming. A gaming-grade mouse and a keyboard round out this high performance gaming rig, thus you can dive into battles out of the box.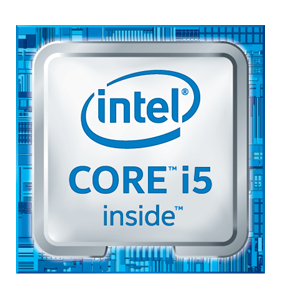 6th Generation Intel Core i5 Processor
The 6th generation Intel Core i5 processors deliver a new class of computing with a host of new features. Expect lighting fast speeds and peak performance through even the toughest of tasks and games.
Support for DDR4 RAM memory technology in mainstream platforms, allowing systems to have up to 64GB of memory and higher transfer speeds at lower power when compared to DDR3 (DDR4 speed 2133 MT/s at 1.2V vs DDR3 speed 1600 MT/s at 1.5V).
6th Gen Intel Core Core i5 & i7 desktop processor comes with Intel Turbo Boost 2.0 Technology which gives you that extra burst of performance when needed.
Intel Hyper-Threading Technology allows each processor core to work on two tasks at the same time, improving multitasking, speeding up the workflow, and accomplishing more in less time. With the Intel Core i7 desktop processor, you can have up to 8 simultaneous threads.
16GB DDR4 RAM
Multitask efficiently. Switch between programs smoothly and responsively, with minimized lag or freeze.
SSD+HDD Storage
Thanks to 120GB SSD, the system boots up faster, applications load quicker, and in-game waiting time is much shorter. The massive 1TB HDD is a good place for libraries of movies, music, photos, documents and more.
Dual Radeon RX 480 Cards
Radeon RX 480 graphics cards with Polaris Architecture and AMD LiquidVR technology deliver beautifully rich and immersive VR experiences with advanced comfort and effortless compatibility with leading VR headsets.
Two Radeon RX 480 graphics cards work in parallel to unlock game-dominating power. This kind of power enables you your system to see every game just as the developer intended: in up to extreme high definition, with razor sharp clarity and uncompromising detail.
Please Note: The picture is for demonstration only. Actual card may differ.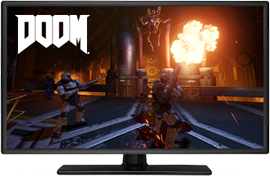 Gamer Optimized
Powerful Async shaders and new geometry capabilities enable unique support for DirectX 12 and Vulkan in the best version of Graphics Core Next yet. Get incredibly smooth and low-latency gaming at virtually any framerate with AMD FreeSync technology. Stream and record your favorite games up to 4K, H.265, 60 FPS with virtually no performance impact.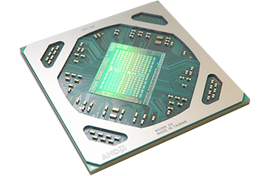 "Future Ready" Technologies
Polaris architecture precisely combines the latest FinFET 14 process technology and AMD's advanced power, gating and clocking technologies to deliver a superior cool and quiet gaming experience. Enjoy gaming features that dynamically optimize sound volumes based on actual temperature and workloads. Watch strikingly sharp, colorful, and vivid HDR-ready games and movies thanks to a brand new display engine and HDR-ready capabilities.
Game-Changing Control
Push your hardware to the limits with Radeon WattMan (formerly AMD Overdrive) for a whole new level of customization and per state control over clocks, voltages, and temperature. Radeon Software drivers enable the ultimate in performance, features and stability and will improve with future up-to-the-minute enhancements, updates and optimizations.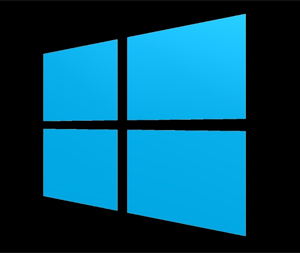 Windows 10
Windows 10 is your partner in making things happen. Get fast start-ups, a familiar yet expanded Start menu, and great new ways to get stuff done even across multiple devices. You'll also love the innovative features like an all-new browser built for online action, plus Cortana, the personal digital assistant who helps you across your day.