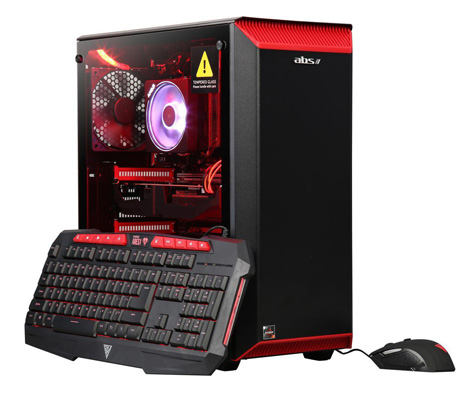 ABS Battlebox ALA083 Gaming Desktop
Killer look meets killer firepower. The ABS Battlebox ALA083 Gaming Desktop is the gaming gear any hardcore gamer craves.
Distinct Design and Striking Visual
The Phanteks Eclipse P300 case offers a unique design on the front panel – clean and bold. Edge-to-edge interior visibility with LED lighting through the tempered glass side panel helps complement the clean exterior profile.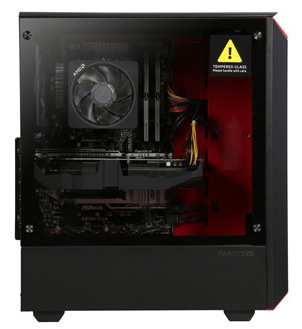 The Power of Ryzen
The AMD Ryzen 7 2700X (3.70 GHz) processor provides groundbreaking machine intelligence, multiprocessing performance, and VR ready premium capability for awesome gaming experience.
10: GAMING PERFECTED
The GeForce GTX 1070 Ti 8 GB graphics card is based on NVIDIA Pascal - the most advanced gaming GPU architecture ever created – to deliver up to 3X the performance of previous-generation graphics cards, give you innovative new gaming technologies, and enable breakthrough VR experiences.
Do More and Do Fast
Up to 16 GB memory operates at 2400 MHz, making super-powered gaming and intensive multitasking fast and smooth.
Hybrid Storage
The combination of 1 TB HDD and 240 GB SSD caters for the needs of both capacity and speed. The 1 TB hard drive provides ample storage for your files, games and libraries of media, while the 240 GB SSD lets you boot up system, load games, and launch applications in no time.